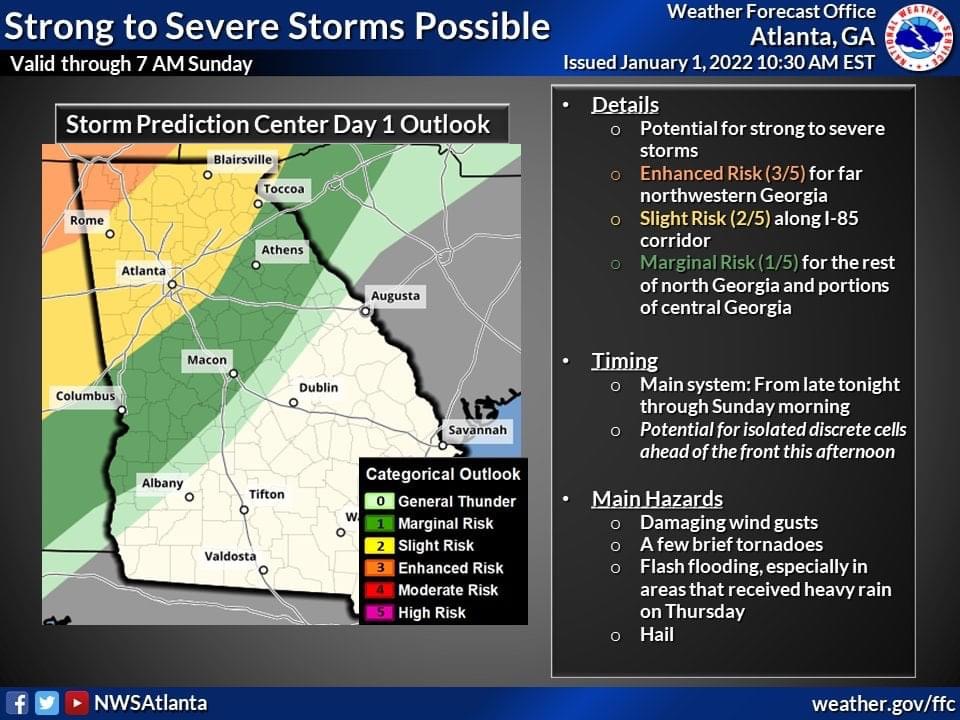 Walker County will be opening a shelter at the Walker County Civic Center today (1/1/22) at 5:00 p.m. for those who need a safe place to wait out tonight's storms.
The shelter is located at 10052 N. Hwy 27 in Rock Spring.
The National Weather Service has placed Walker County in the "Enhanced Risk" area for strong to severe storms tonight.