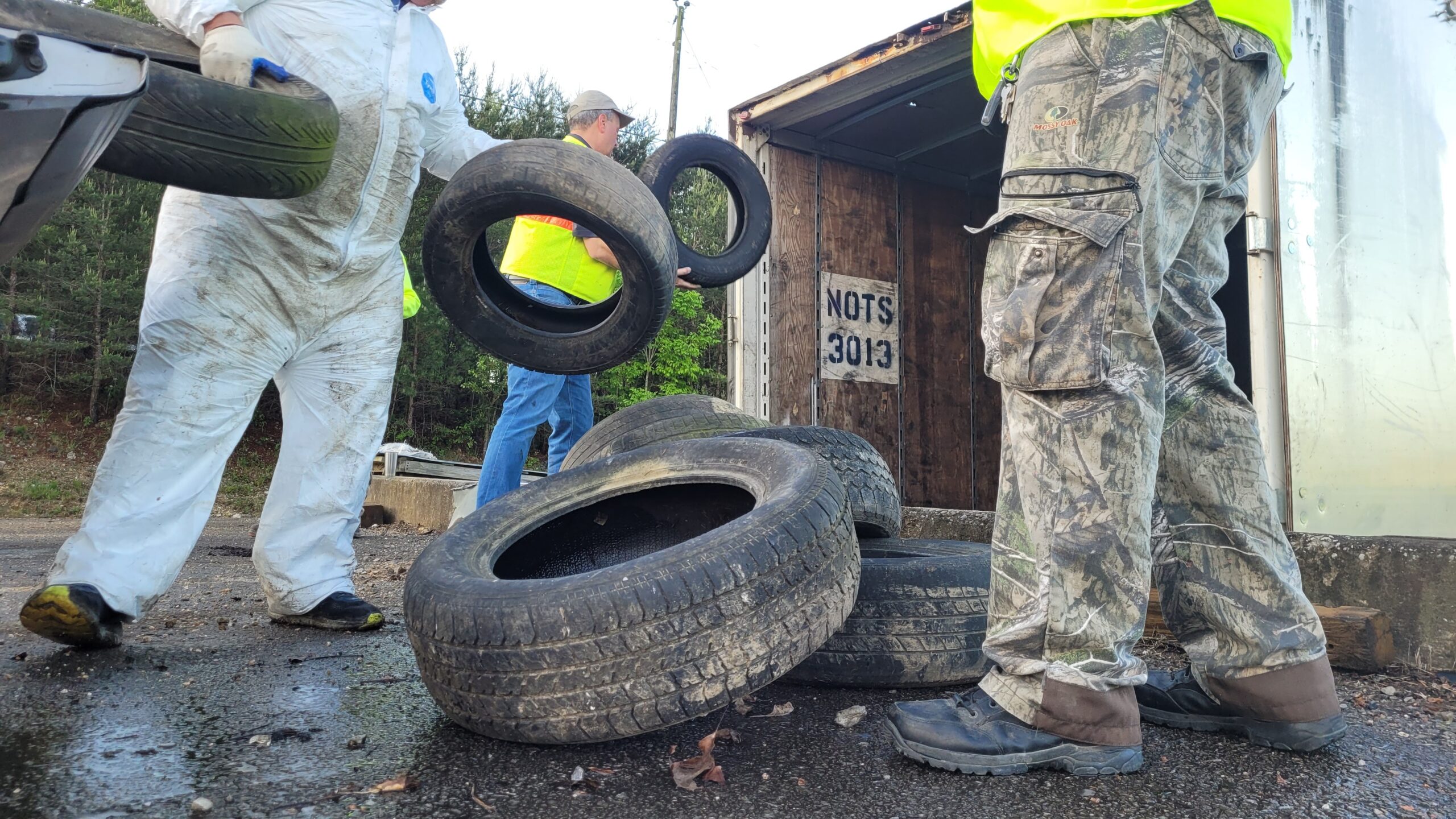 Walker County residents recycled 3,643 tires on Earth Day during the county's Retire Your Tires Amnesty Day event.
Since 2017, Walker County residents have disposed of 26,324 old car and light truck tires during amnesty events. Those rubbery remains are sent to an approved recycling center and turned into things like industrial fuel or rubber mulch for landscaping and playground applications.
The Retire Your Tires Amnesty Day event was made possible thanks to a $25,055 grant from the Georgia Environmental Protection Division's Local Government Scrap Tire Abatement Reimbursement (STAR) Program. This grant reimburses Walker County for the cost of transporting and processing scrap tires. The grant is funded from Georgia's Solid Waste Trust Fund, which consumers pay into when purchasing new tires in Georgia.