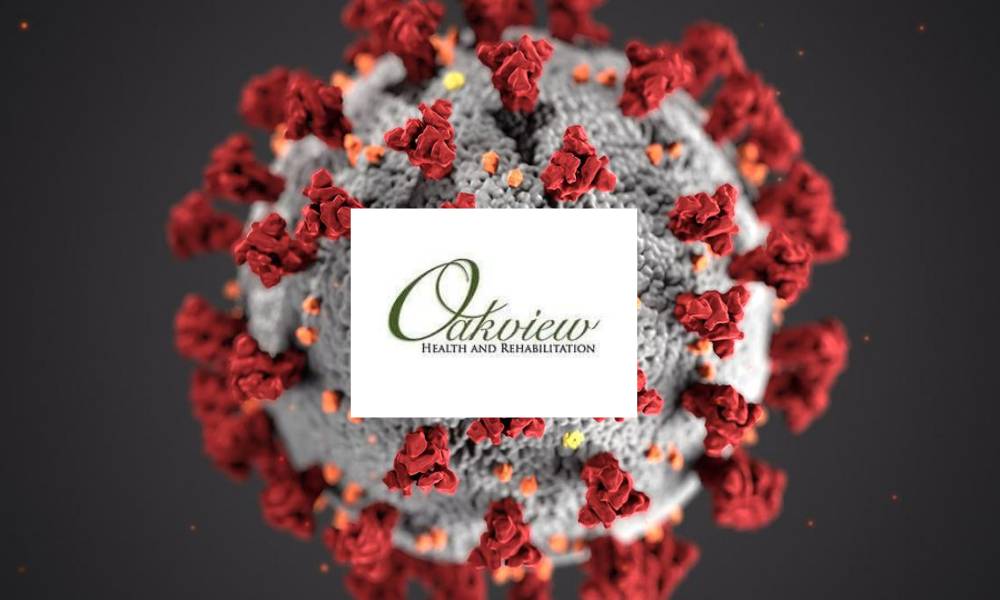 Nursing homes across the nation struggle to keep COVID-19 out of their facilities, Oakview Nursing Home in Summerville, Georgia has been able for months to keep the virus out, until now.
According to the August 26 Long-Term Care Facility COVID-19 Report  OAKVIEW HEALTH AND REHABILITATION Nursing Home  located at  960 HIGHLAND AVENUE reported 58 of the 124 residents have tested positive for COVID-19 with no residents listed as recovered.
The first confirmed case of COVID-19 at Oakview was reported on July 18th when a part time employee tested positive.
The first COVID-19 cases among residents was reported by the Georgia Department of Public Health on August 25 with 34 residents testing positive.
The spread of the virus has now impacted 47% of the residents.
AllOnGeorgia reached out to Amy Abel, the Director of Communications for Oakview to get some additional information on the recent COVID-19 outbreak among residents and staff. 
"As you are aware, communities in every county across Georgia have now been impacted by the COVID-19 virus and ours is no exception," Abel said.
Abel said the staff of Oakview has implemented numerous measures to help protect the health of patients and staff, including:
Restricting non-essential visitation
Reinforcing CDC guidelines for hand hygiene and environmental cleanliness
Reviewing infection control and prevention plans with staff
Screening health care workers prior to reporting for duty and not permitting symptomatic staff to work
Suspending group activities and communal dining to support social distancing
"Given the recent spread of the virus across the nation and state, and the vulnerability of the population we serve, we will continue to be in communication with local and state health departments, as well as the CDC for additional guidance during this unprecedented crisis," Abel said.
Furthermore, Abel says the staff  would like to remind family members of patients and other community members of their important role in improving community health through staying healthy.
"Everyone should do their part to prevent illness and reduce risks by…
*Limiting your exposure to others by avoiding group activities or public gatherings;
*Maintaining social distancing (6 feet) at all times;
*Practicing good hand hygiene habits;
*Cleaning and disinfecting frequently touched surfaces daily;
*Covering your mouth and nose with a cloth face cover or mask when you are around others;
*Monitoring yourself for fever, cough, shortness of breath or other symptoms of COVID-19 as seek medical care as needed."
In total Oakview has 160 both full time and part time associates are currently employed at the center, 20 employees have tested positive for COVID-19.