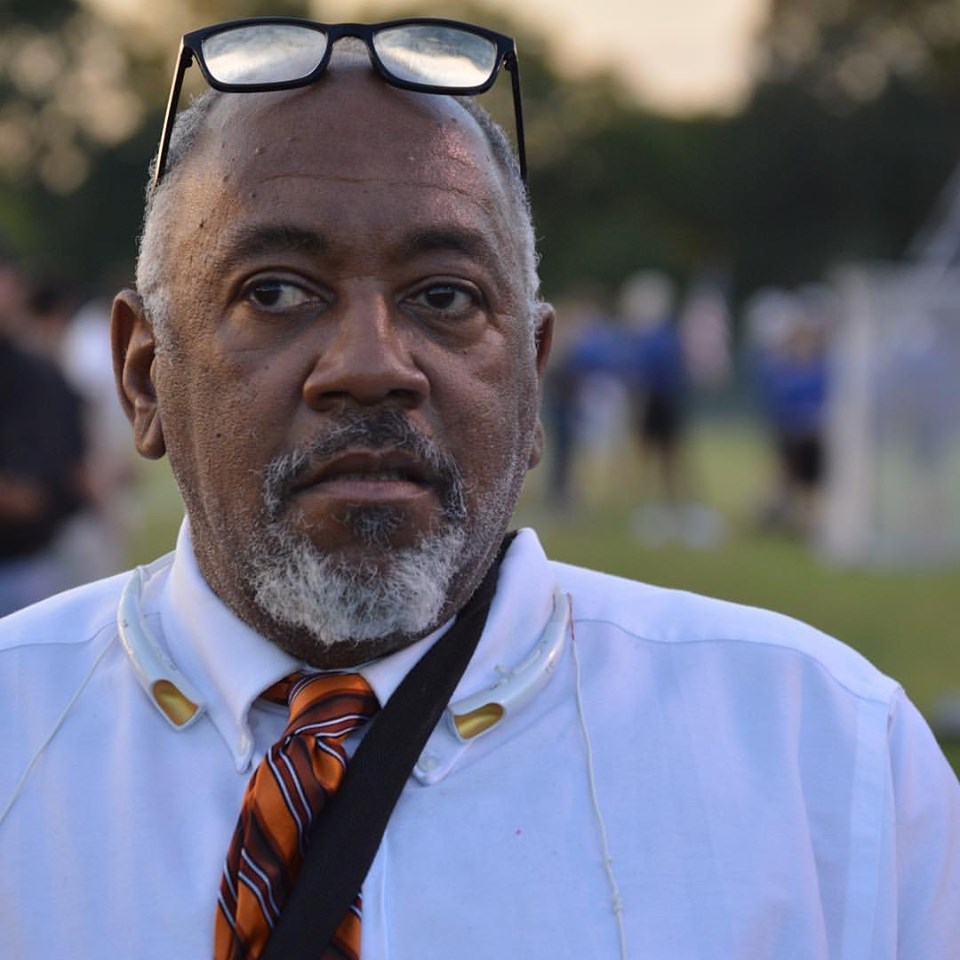 Undra Finley, Chattooga High School Marching Indian Band alumni, former color guard director and recently retired visual consultant of 40 years has been asked to be the Principle Flag Clinician of the Shirley Ross DeVenney Band Front Camps. These camps offer training for an audition for a spot on the Citrus Bowl halftime show.

Mr. Finley will be teaching the first set of camps June 17-19 at Auburn University and again at University of North Alabama on June 20-22. Each of these are intense camps teaching dance line, flag and flag line, majorette and featured twirlers in three days of training at each location which will prepare students for an audition placing them on the field at the Citrus Bowl halftime show.
Undra brings 40 years of experience in the marching band and Southern Association of Performance Arts (SAPA) to the Shirley Ross DeVenney camps. In years past, he has taken winter guard groups from LaFayette and Model High Schools to SAPA championships held annually at McKenzie Arena in Chattanooga, Tennessee and had each of these guards medal in their respective guard classes. Each school he has taught at from Ringgold High School to Chattooga High School and most recently at Cherokee County has had marching bands place in all categories under his mentoring. During the 2019 SAPA season he was visual consultant and staff instructor with Dalton High School visual ensemble under the direction of Amber Dean. This was the inaugural season for the DHSVE, and working alongside Mrs. Dean, this group medaled in their class and established this winter guard as a continuing group at Dalton High School.
Not only will Mr. Finley be busy teaching at these two camps, he will also be taking over as director of color guard at Cherokee County High School in Centre, Alabama and continuing to instruct senior Autumn Young, drum major at Chattooga, junior drum major Ethan Laney at Cherokee County and Briana Daughtry at Coosa.
I recently had the opportunity to set down and speak to Mr. Finley about directors who influenced him in his early years of marching band and gave him the drive to become the visual consultant and director that he is today: "I would truly like to thank Mr. Ron Becton and Mr. Bob Fischer who were my high school band directors and who believed that I had a musical talent that was unique than any student they had taught. Without their guidance, that extra push and the many talks we had and still continue to have, I would not be where I am today. I also owe a debt of gratitude and thanks to the late Dr. David L. Walters, the former Director of the Jacksonvile State University Marching Southerners and Ms. Jeannie Levie, then the Director of the Lincoln High School Band, who let a misfit drummer from a small rural town in Georgia with zero guard marching experience teach my first band camp and have a successful season. Without these great mentors and teachers I wouldn't have made it this far."
Contributed article by Carla Love