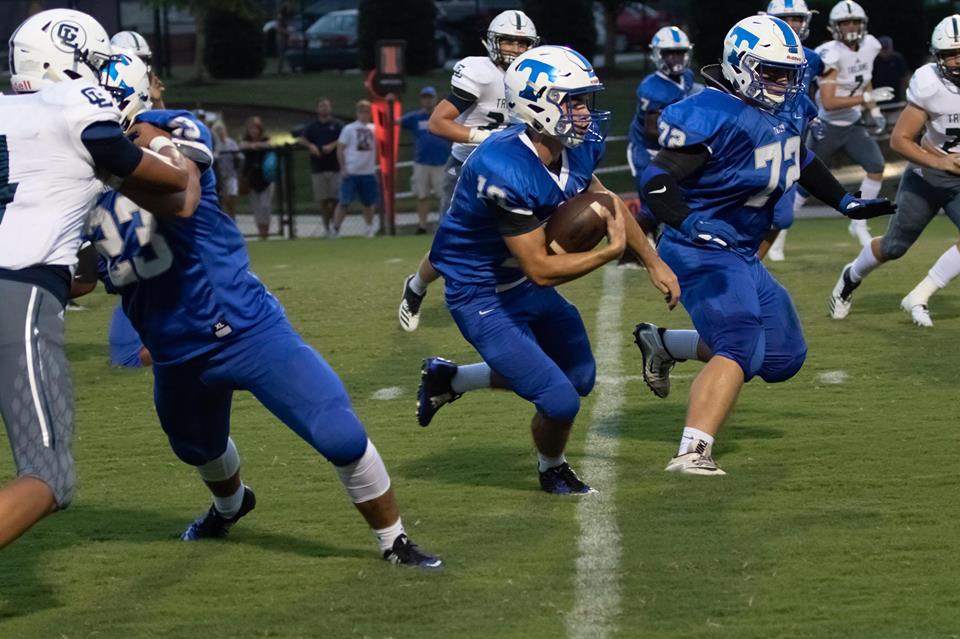 After weeks of fans voting in the FNF Coaches Player of the Year contest, the final votes have been tallied and Trion High School Senior, Hagen Willingham has officially been named the Player of the Year.
Willingham was one of 15 finalists from across the country nominated for the coveted Player of the Year award. When AllOnGeorgia first published an article announcing the contest, Willingham was fourth in the voting. However,  within a matter of hours, the small county of barely 25,000 residents began a ground swell of support and rallied behind Willingham. The Bulldog senior soared into first place and never looked back as Chattooga County voters poured on the love for the talented running back and secured the first place finish along with the grand prize, a $2,500.00 scholarship. 
"I am thankful to have a community behind me that cares so much," Willingham said.
This was a standout season for Willingham; in addition to being named the Frog Fitness Player of the Year, his other accomplishments include:
AJC All-State First Team Offense, Region 6A/A Offensive Player Of The Year, Chattanooga Times Free Press Best Of Preps Team and Rome Elite All Area First Team Offense.
The record-setting running back plans to attend college where he will pursue a degree in secondary education and hopes to continue his career on the gridiron. Willingham performed above and beyond expectations in 2018 for the Bulldogs, setting several school records including most rushing yards in a season with 1,634. Willingham also maintains his excellence in the classroom where he maintains a 3.7 GPA as a two sport athlete.
"We are very proud of him and what he has been able to accomplish," says Willingham's mother, Abby. She stated that the entire family is extremely "..thankful for the scholarship and how it will help in sending our third child to college." Mrs. Willingham went on to recognize the community involvement as a key factor in the scholarship contest win. "The community support was amazing in sharing the AllOnGeorgia article and getting him enough votes to go from 4th to 1st and stay in the lead till the contest ended," Abby commented.