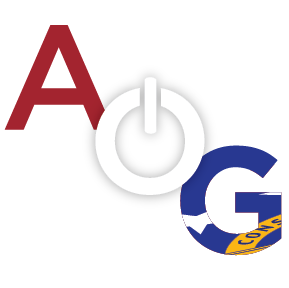 Chattooga County suffered an almost unspeakable loss Sunday night. Bradley and Demi Jones and their three daughters 5-year old Clair, 3-year old Lola and Olivia who was only 3 months old and 5-year old Jada Kendrick a niece who was spending the night at the Jones' residence perished in a mobile home fire.

The community has came together to show love and support for the families affected.
Here is what you can do to help and where to give:
Accounts have been set up for the Jones' family at Regions Bank (any branch location) or United Community Bank, Brad's brother Landon Jones has set a go fund me account up in order to help raise money for funeral costs, and collection jars are also located at Susan's Future Cuts.
Trion Fire Fighters passed the "boot" yesterday in town to raise money for the family and are accepting donations at the fire station. The Summerville Fire Department will be on hand at Wal-Mart on Saturday to talk about fire prevention and to pass out helpful resources, the firefighters will also be taking up donations for the family.
Clair Jone's Pre-K class is accepting donations of smoke detectors. The class is hoping to get 500 detectors donated to the Summerville Fire Department to start a county-wide free fire detector for families in need. Donations can be dropped off at the Pre-K office located at the end of Penn Street in the old Summerville Elementary school building or at Chattooga High School in the office. If you are closer to Lyerly you can drop off the detectors at Lyerly School in the office. Courtney Driskell will be accepting donations for the Lyerly community.
This picture was taking less than one week ago when the SFD visited Clair Jones' pre-K class on the 19th.
This loss has been extremely hard on everyone impacted from the first responders, teachers, classmates, family and friends. Summerville Fire Chief Robbie Lathem shared this yesterday on his Facebook page:
Today was another tough day, today as we hosted the NW Georgia Chiefs meeting and they told me a gentleman was outside wanting to speak to me. I went out the door and there stood a young man who was the brother of Mr. Jones who tragically lost his life in the house fire on Airport Rd along with his wife, three daughters and niece. Just last week we as a department went to Clair Jones school for Pre-K fire prevention class. She really enjoyed it and so she took some construction paper and cut out and made a fire truck with a yellow helmet on it as we give all the kids yellow fire helmets. So Landon tells me that he had went to the school to pickup Clairs belongings and he saw this picture she had did of a fire truck so, he wanted to give it to me and my department because he thought she would want us to have it. JEEZ it totally broke my heart and I couldn't thank him enough for letting us have this fabulous piece of artwork. It is going to get framed and become a permanent fixture at Summerville Fire.