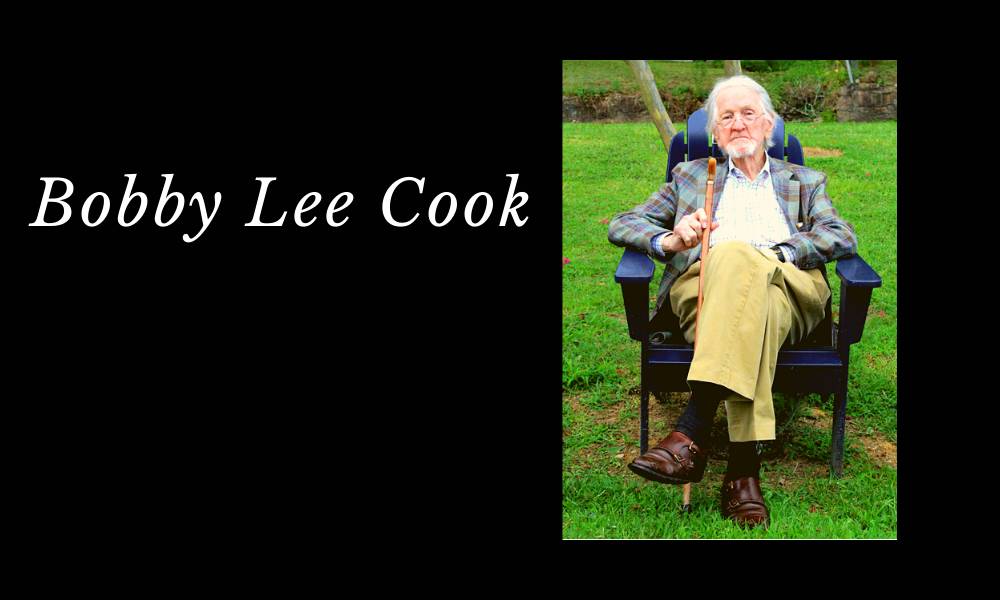 Bobby Lee Cook, legendary Georgia attorney, has passed away. Mr. Cook's grandson, Sutton Connelly, posted the following message on Facebook Thursday morning: My grandfather, Bobby Lee Cook, no longer belongs to us but instead to the ages.

In memory of Mr. Cook AllOnGeorgia is sharing previous articles and memories:
Mr. Bobby Lee Cook. Cook, was an attorney at Cook & Connelly in Summerville, Georgia, and was one of the most renowned and respected trial attorneys in the Southeast. He began practicing law in 1949. Cook tried thousands of civil and criminal cases, including more than 300 murder cases, across the country in 37 states and throughout the world, in countries such as Vietnam, Germany and England. Mr. Cook was one of the nation's most famed trial lawyers and was well-acquainted with five presidents.
Mr. Cook was asked to recall a few of his memorable trials at a event hosted by the Chattooga County Historical Society, to which he made clear, "all trials are important, outcomes affect the lives of the rich and poor alike."
The first case he tried was as a court appointed lawyer, and therefore he made little money. The case was a murder which had taken place in Chattoogaville.
Some of Cook's more publicized cases included his 1996 defense of Tennessee banker C.H. Butcher, Jr. and his 1979 Rockefeller-Carnegie case over Coastal Georgia land which had been seized by the federal government at an unfair price. Another memorable case was the defense of Savannah socialite Jim Williams of the Midnight in the Garden of Good and Evil fame. A more recent case in which Cook takes pride in was Plymel vs. Teacher's Retirement System of Georgia, on behalf of retired educators who had been shorted benefits in their pension plans.
Cook was born in Chattoogaville at his family's home on February 12, 1927, he had just celebrated his 94th birthday. Cook was the son of the late Paul and Alma Edge Cook and remembered with great detail growing up in the Chattoogaville area. "My father farmed and raised Black Angus cattle and ran a general store, so there was always plenty to eat. He sold anything anybody needed in those days. My parents were hard-working people. During the Depression my mother worked at the Trion Glove Mill. We did not go to town often because there was no particular need to go." Mr. Cook despite being in his ninth decade was always as sharp as a tack and loved to talk about local history and memories.
When asked about those who inspired his life and career, Cook immediately recalled the late Judge Clovis Rivers (1867-1953). "Judge Rivers was the City Court Judge in Summerville. He was a Latin and Greek scholar. He had no interest in making money. He was passionate about the law, and was a true humanist. He was a talented artist with a face like Moses, all who knew him loved him."
Cook began school at the age of five at Lyerly Elementary School. He attended Lyerly School until his junior year in high school when he transferred to Gordon Military College, where he would later graduate from in 1942. Cook hop, skipped and jumped around colleges starting at the University of Georgia, then Vanderbilt University before joining the Navy where he served as a medical corpsman for two years. The two years ended Cook's desire to be a physician and lead him to concentrate on the law.
As a United States Navy Lieutenant, Cook served from 1944-1946. He received his basic training in Bainbridge, Maryland and afterwards was sent to the Pacific theater where he served as a Gunner on the Destroyer, USS Bannon. He received many medals and awards for his service to our country. He received a Quilt of Valor for his service in World War II on February 26, 2019. 
Cook passed the Georgia Bar Exam in 1949 and immediately opened his practice in Summerville. It is a noteworthy to mention that Cook never actually completed his law degree from Vanderbilt but passed the Bar Exam on his first attempt. His first law office was located upstairs over McGinnis Drug Co. and Cook still recalls the $500 he had to borrow from the bank to purchase the office.  Cook recalled once a big shot lawyer in New York inquired as to why he practiced in Summerville. Cook reminded him that, in Summerville, he read the same books that were read in New York City.
"I came back to live in Chattooga County just because I wanted to. I had the impression that I could be just as fine a lawyer in Chattooga County as I could in Washington or New York. I continue to believe that. This is the best place to live I have ever known. There is no better place to raise a family."
Lawyers often tend to try their hand at politics and Bobby Lee was no exception. He served as a member of the Georgia House of Representatives during the 1949-1950 term, and as a member of the State Senate during the 1957-1958 term. He also served one term as judge of the State Court of Chattooga County from 1961-1964.
The TV series Matlock is loosely based on many of Bobby Lee Cook's cases. Although Bobby Lee commented that he has never received any payment from the series, and had never asked for any either.
Bobby Lee Cook was featured in the magazine, Super Lawyers in 2019 for having practiced law for five decades.
In the article titled, A Long Way from the Mole Hole in Super Lawyers magazine, Mr. Cook was asked to discuss the following topics.
Why Law?
Cook: World War II interrupted college- I was a split major in chemistry and Greek classics-and after the war ended, I decided I had to find something to do. It's not very romantic, but I felt the practice would be a fascinating profession, and it has served me well.
Cook said of starting out: I wanted to practice law in a way where I could go to court and try cases. I found out, to my surprise, that I was in the minority. Most trail lawyers don't try cases. To me, it's what the law practice is all about; it's where the action lies. For the first 10 or 15 years of my practice, I tried many civil cases. I tried 15 or 16 murder cases in the first 10 years of my practice.
Cook said about civil law: For the first 40 years of my law practice, it was more hospitable. We were much nicer to each other than we are today. If a lawyer called me and said, "I received your complaint in the Jones case and I need 30 more days within which to file. Would you agree to that?" I would say "no problem." You would not take an order of the court, you would not put anything in writing. It was simply a word-of-mouth proposition.
Cook said about uncivil law: When I started practicing in the state, civil rights was on a virtual holiday. There were no African-Americans on the jury. Women could not serve on the jury until 1954. There was no real Fourth, Fifth or Sixth Amendment rights, as those amendments to the Constitution had not yet been incorporated into the Bill of Rights by virtue of the due process clause. So it was a really bad time. You'd walk into a courthouse in Georgia or Alabama or Tennessee or Mississippi and you would see two drinking fountains, one for "colored," one for "whites." African-Americans could not sit in a major courtroom, there were usually balconies where they sat.
Cook said of law school: We had 49 men and one lady [in my class]. She was the smartest one in the school. She later married a classmate and he became, at one point, the Chief Justice of the Tennessee Supreme Court. She was his law clerk, and over the years everyone agreed she was the smartest one on the bench.
Cook said of his greatest accomplishment: I would consider my greatest accomplishments that I have been given the opportunity to be a member of the bar and to offer my services to literally thousands of people, and to have served them with relative distinction.
On retirement, Cook: I've done nothing but practice for almost 70 years and although I have lots of hobbies-I'm a boater, a yachtsman-I would be miserable if I were not practicing law. I still enjoy trying cases. I tried two or three major cases last year.
Successfully, I might add.