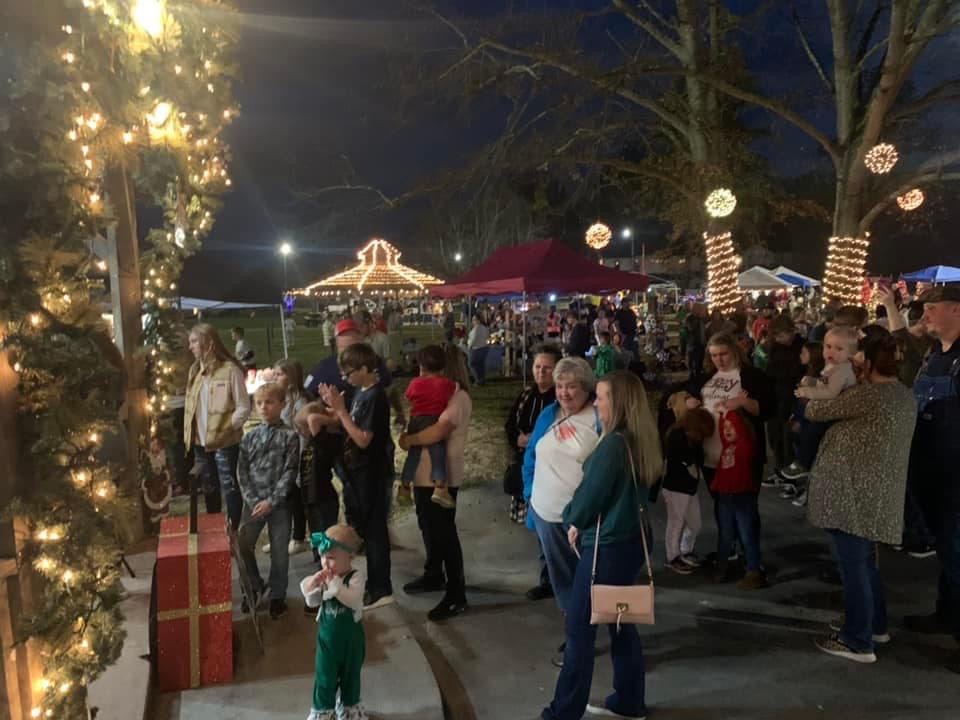 The City of Summerville's Christmas In The Park Moves Location To East Washington Street Streetscape & Depot
Due to the wet conditions of Dowdy park and the projected rainfall, The City of Summerville's Christmas In The Park will be relocated to the East Washington Streetscape and Summerville Depot. This free community event is scheduled for Friday, December 16 from 6:00 – 9:00 p.m. Santa will be located inside of the Summerville Depot, ready for visits and free photos. City staff will be set up outside of the depot serving free hot chocolate and popcorn to eventgoers.
Registration for the drawings of a Christmas ham, sponsored by United Grocery Outlet and a boys and girl's bicycle, sponsored by Wal Mart, will be located at the City of Summerville free popcorn booth.
Attractions for the evening will include the Best Dressed Elf Contest, Christmas Cookie Smackdown, and Ugly Christmas Sweater Contest, all located at the Open Air Pavillion. The Best Dressed Elf will light the Christmas tree at 7:00 p.m. followed by a performance by the Southern Sweetheart Cloggers.
Other special live performances will be highlighted throughout the night. A variety of vendors will line the streetscape and outside of the depot. Free mini trackless train rides will also be given on the East Washington Streetscape.
The public should note that the East Washington Streetscape will be closed off to traffic between Commerce Street and Economy Street early Friday morning for event set-up. The remaining area of the streetscape will be blocked off from Economy Street to University Street at 5:15 p.m. for the final event set- up and remain closed to traffic until 10:00 p.m.