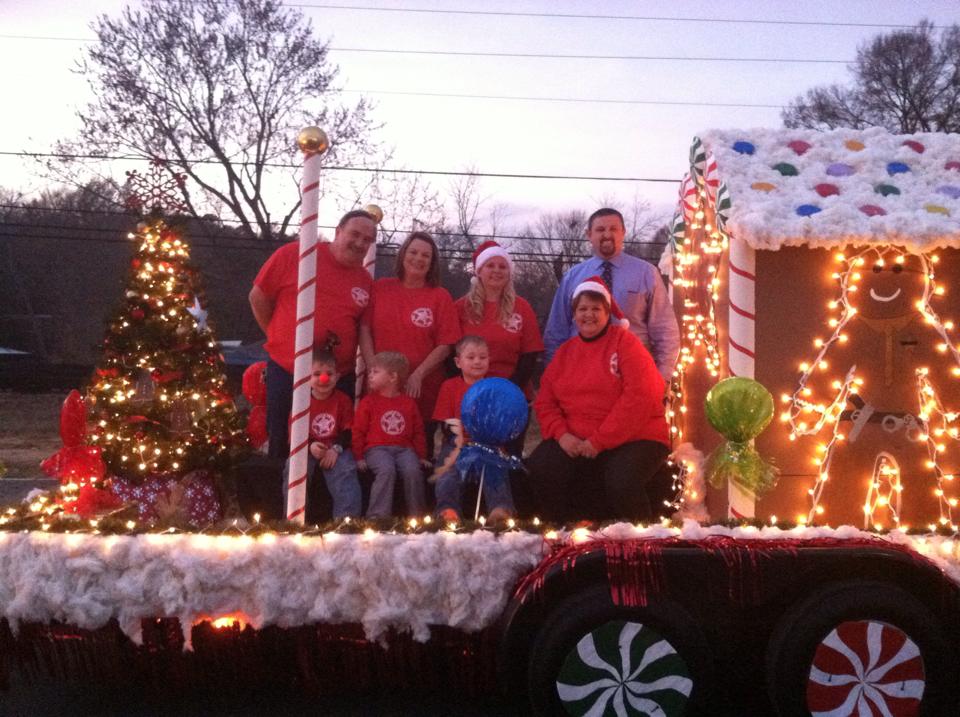 The City of Summerville is gearing up for the 2019 Christmas Parade, to be held on Monday, December 2, at 7:00 p.m. This year's parade theme is "Home for Christmas". Mr. Hoyt Williams will serve as the Parade Grand Marshal. The city encourages church groups, civic organizations, clubs, schools, and business to participate with floats and various parade entries.
Trophies will be awarded by the Summerville Recreation Department for the top 3 float entries and prize monies in the amount of $250.00 for 1 st Place, $100.00 for 2 nd Place, and $75.00 for 3rd Place will be awarded by Summerville Main Street.
The parade entry fee is $25.00 and registration is still open at the Summerville Recreation
Department through 3 p.m. on December 2. To register as a participant or for additional
information contact the Summerville Recreation Department at 706-859-0910.
Parade Timeline
5:30 PM – Small floats arrive at high school staging area
– Entrances and drop offs only from Hwy 100 for ALL entries/No entrance from Hwy
114
6:00 PM – Marching/Walking units line up at Ingles parking lot near U.S. 27
– All big trucks & tractor trailers lineup at Rec. Dept. ball field parking lot
6:15 PM – All units in position and floats will be judged
6:30 PM – Horses should be lined up at Tennis Court Area.
All horse trailers to park at AGL parking lot
6:45 PM – Units pull out of Chattooga High School Lot
7:00 PM – Parade Begins
The parade will be broadcast live on the All On Chattooga Chattooga's Facebook page beginning at 6:45 p.m. Summerville Main Street will present live musical entertainment in front of the Chattooga County Courthouse beginning at 5:00 p.m. until the start of the parade.
Downtown businesses and restaurants invite the public to shop and enjoy a meal before or after the parade.