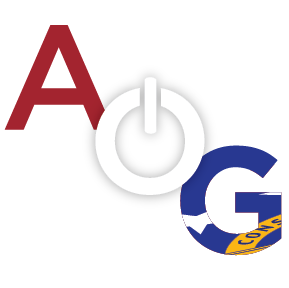 Thatcher's BBQ and Grill owner John Thatcher said the wait is over, "Thatcher's BBQ and Grill is coming to Summeville."


According to a post on Thatcher's social media, "It's official. Thatchers BBQ and Grill is coming to Summerville. We completed the deal today and construction will begin in January. Looking forward to coming to Summerville."
The restaurant will be located in the old McGinnis/Jackson Drug Store located on the western corner of Commerce and West Washington. Renovations are scheduled to begin in January. Upon the planned opening in April, the restaurant will occupy the main floor and feature the same delicious menu, with daily specials on the board, as the other locations. "The interior is going to be beautiful," Thatcher told AllOnGeorgia.
Thatcher's BBQ anticipates hiring as many as 30 employees. John and his wife, Melanie, have made many trips passing through Summerville, "…we always thought Summerville would be a good fit for us. My wife always pointed out that building as the one she wanted," remarked Thatcher.
"We started with no experience seven years ago and now have multiple locations," Thatcher said.
About Thatcher's BBQ
Thatcher's BBQ and Grill started in April of 2010 and is family owned by John and Melanie Thatcher of Calhoun Ga. Since the beginning, it has been their goal to provide quality food, large portions and great service all at an affordable price.Thatcher's started as a take-out only shack located next to Jenkins Park in Trenton, Ga. Within a year, customers wanted a place to dine in so they moved a portable building next to the shack and made the first Thatchers dining room. They later added a screened in porch and demand grew over the years causing them to outgrow the original shack and move into a much better facility in the town square of Trenton Ga.
After just two years in business, John wanted to take the business full time. Wondering if their success in Trenton was a fluke, and hoping others would like what they serve, the Thatchers decided to try their hand at a second location in the Rosedale community of Gordon/Floyd Counties in a rural area. Demand grew within a few months to a point where they were turning away guests and could not serve everyone. After a year in Rosedale, they moved into Calhoun, Ga where the new location has won Best of the Best for Calhoun two years in a row. Considering the success of the first two locations, and John's never-ending boredom and desire to grow, he and Melanie found a smaller place in Catoosa County, Ga just outside of Chattanooga And Ringgold. It was named Best New Restaurant for 2015 and continues to see standing-room only crowds week after week. In 2017, their Chickamauga, Ga location opened and has seen growth month after month.
It is the goal of the Thatchers to continue as a Family-owned and operated business. Along with that goal, they have recently welcomed their son and Daughter In Law to the leadership team.
The Location
The three story brick building that Thatchers is pursuing was constructed in 1894 and was originally the home of the Arrington Drug Store before becoming the McGinnis Drug Store and then later Jackson's Drugs.
Negotations have been underway for several months and are nearing finalization.