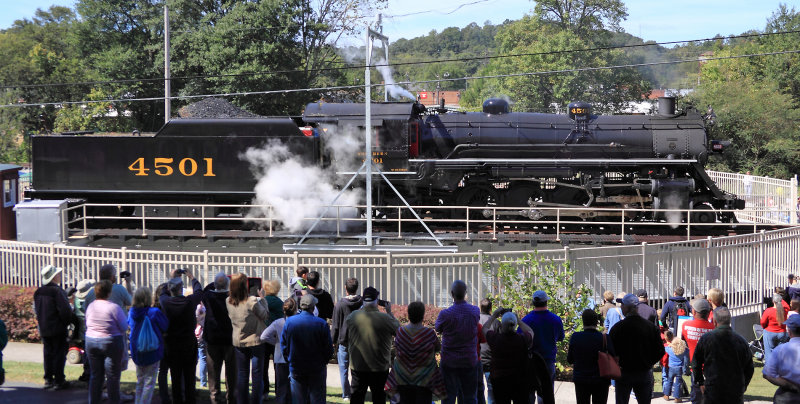 Summerville Main Street will host a Trains & Tracks Expo at the Historic Summerville Depot on Saturday and Sunday, November 4-5. Hours of operation for the event on Saturday, November 4 will be 10:00 am-3:00 pm and Sunday, November 5from 11:00am-3:00pm. Admission is free to the public. This weekend's event will include a 20 Year Celebration of the Summerville Turntable.  The expo is a great way to spend the day whether you're an avid modeler or just looking for a fun and interesting day out with the family. The Trains & Tracks Expo is designed for children of all ages; for modelers, collectors, and enthusiasts; for families in search of good old-fashioned fun; and for the simply curious.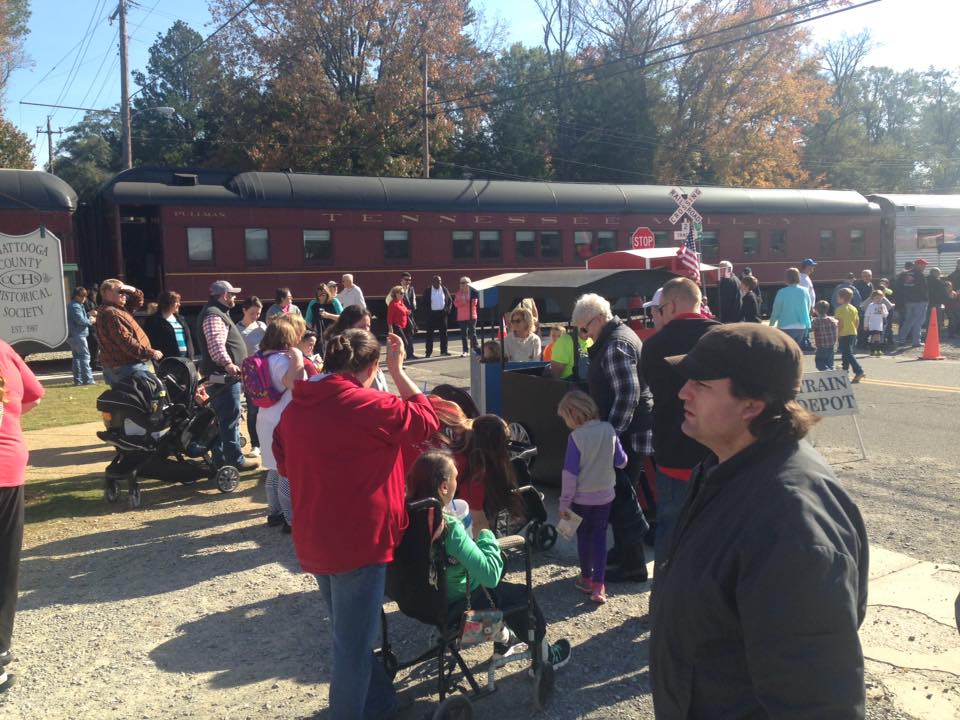 A highlight for the event will be the Chattanooga Modular Modeler Train exhibit. The Chattanooga Modular Modelers, Inc. is a non-profit Tennessee corporation that uses the hobby of model railroading to educate the public about the role the railroads have played in our nation's history. They teach techniques for construction of portable displays. They also teach electric and electronics principles used in modern devices, and how to display artistic expression through the mastery of the many skills necessary to complete a model railroad or diorama. Their motto is "Teaching and Inspiring through the art of Model Railroading". Model train and railroad exhibitors from the North Georgia Module Rail Group, Tunnel Hill, and Cumming will also be on site with exhibits.
The Train Expo will also feature tables of trains, accessories, scale models, free play with wooden kid's train table and collectible toys. There will be railroad memorabilia for sale,food and craft vendors, and special exhibits and demonstrations.
The Tennessee Valley Railroad Steam Engine 4501 is scheduled to arrive each day of the event around 1:00 pm with passengers. The antique steam engine will be turned on the Summerville Turntable, for the public's viewing pleasure. Educational talks will be given at each turning to commemorate the 20 Year Anniversary of the Summerville Turntable. In addition, the first 1,500 event attendees this weekend will receive a free commemorative wooden nickel with the turntable image.  
Musical Entertainer Jaycee Lynne will be performing throughout the 2-day expo.  She performs a variety of music that includes contemporary, traditional country, and gospel. She has been doing great work for St. Jude's Children's Hospital and her song, "Come Home" was featured on The Christmas with the Vets website. She has shared the stage with Brothers Osborne and opened for Toby Keith, Tim McGraw and many others. Jaycee Lynne has also performed 4 acoustic shows at the Musician'sHall of Fame in Nashville, TN.
For more information on this event or upcoming events contact Summerville Main Street by email at slocklear@summervillega.org.