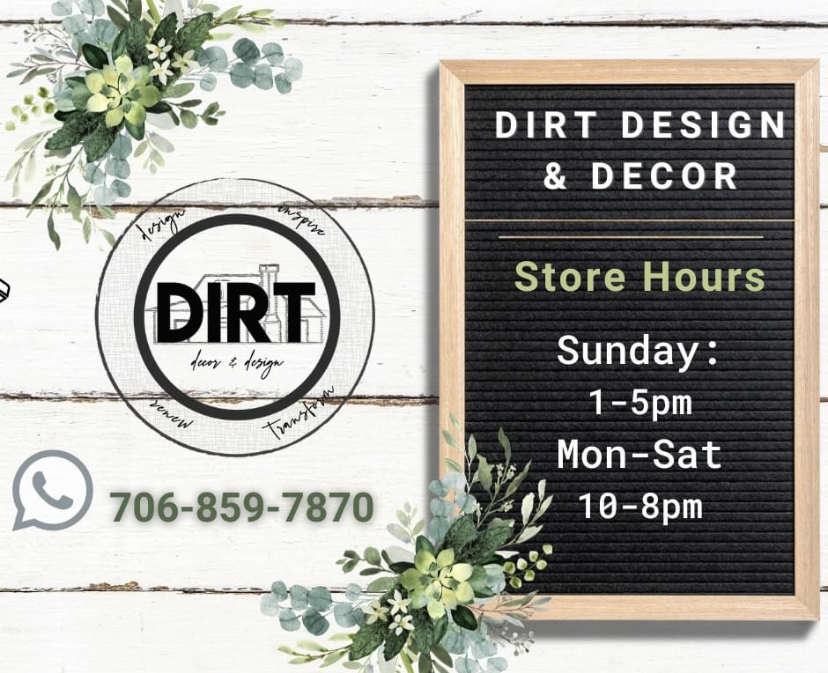 It has been six long weeks since a beloved downtown Summerville business has been able to open their doors for customers.

On September 4th Chattooga County received from 10-14 inches of rain, in twelve hours, with downtown Summerville getting the worst part of the flooding.
DIRT Design and Décor had significant flood damage, owners Nick and Heather Casey were unsure what the future would hold as they watched their merchandise literally float out the front door.
"While the moment we watched merchandise float out of the door, we still never imagined it would take six weeks to reopen," Heather said.
A LONG SIX WEEKS
"The first two weeks consisted of basic cleanup and sorting through damages including merchandise, equipment, supplies and displays.  We hauled off over three tons of damages.  Once that was complete, we had to spend another 2 to 3 weeks doing repairs within the building and inventorying merchandise that we did still have."
The devastation was profound, the store had lost over which was about 65% of its inventory. "Unfortunately, we lost so much that it was easier to count what we had to determine what all that we lost, so sorting through over 10,000 items that were in our system and store took the longest amount of time."
"The last two weeks have been spent putting the stores back together, decorating for Christmas, so that we do not have to close again to do that, and revamping processes," Heather said.  "We are really focusing on creating an environment that you want to come and stay a while with us and feel peace that surrounds us.   While it has been a roller coaster of emotions throughout the six weeks, we have a renewed energy and excitement about the future of DIRT, The Market @ DIRT, and DIRT Pour!"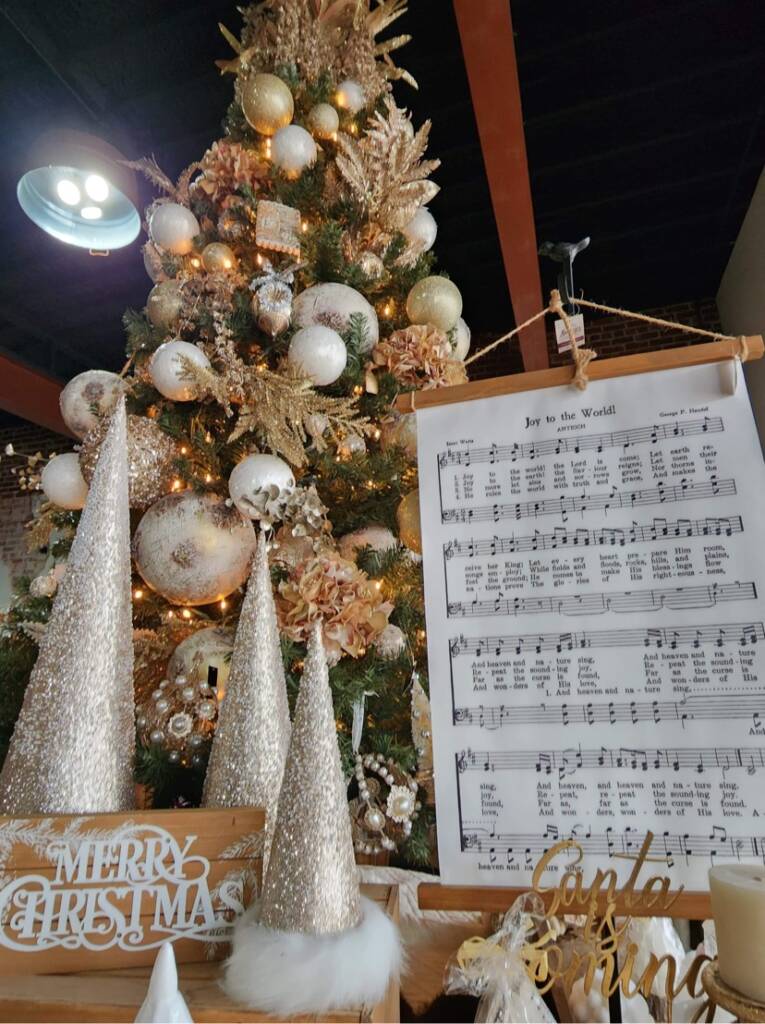 DIRT will be back open, this Saturday October 15th, ready to serve the community. Hours will be 10am until 8pm.
Customers will notice a few changes: 
DIRT will be 10am until 8pm Monday thru Saturday.  Sunday 1pm until 5pm.
The Market at DIRT will no longer be open on Sundays and will no longer serve breakfast, but they will offer a new breakfast menu at DIRT Pour. The Market hours will be 10am to 8pm.
DIRT Pour is a new addition– that will serve coffee products from Costa Rica and smoothies. DIRT Pour will be open 630am to 8pm daily.  8am to 5pm on Sundays. Pour will offer a menu of coffee, smoothies, smoothie bowls, breakfast and snack foods include avocado toast, peanut butter banana toast, and a variety of muffins.
DIRT will also be offering checkout for DIRT items at any time that DIRT Pour is open.