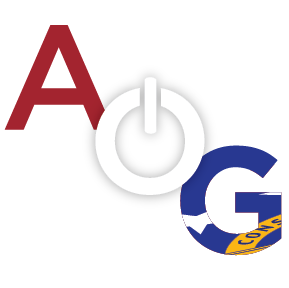 Months ago, I was sitting in the lounge of Tribe Pride Arena with Coach Groce and his wife Rachel basking in the delight of Chattooga's first Region Championship in 25 years. Rachel and Jared, well Rachel was full speed ahead, Jared was eating like he had been stranded on an island with no food for months, I wrote it off to pre-game nerves = loss of appetite.


Rachel began telling me about this national slam dunk contest Jay Shropshire had been selected for. Jared had made a highlight tape of some of Jay's dunks and sent in the video for the contest and Jay had been selected. At this point this was still top-secret stuff and none of us really knew what to expect. I don't even think Jay had a clue what his coaches were up to.
For weeks everyone in Chattooga County and surrounding areas have voted for Jay, advancing him through the brackets and into the finals. News stations from all over are picking up this story, because this is a life changer. The right place at the right time in front of the right people, type moment, that we the people have the chance to give a very deserving young man.
Right after the heartbreaking Elite Eight game in Swainsboro, as the team started coming out of the locker room I walked over to talk to Jay about his high school career, what all he had accomplished, the shock and hurt of the last few minutes of the game were still clouding both of our words and eyes. He looked up at me and said, "I have to win that slam dunk contest now for my team." That is the kinda of young man Jay is.
Fast forward to yesterday, I was in Subway at the same time Jay was. He was paying for his and his girlfriend's food, and adding a few extra cookies to his order. An older woman maybe in her late 50s, and her son were walking out past Jay. She stopped and asked, "are you who I have been voting for?", he replied, "yes ma'am". She went on to tell him, "I didn't know how to do it, he (gesturing to her son) had to show me how," she wished Jay good luck, "thank you ma'am".
Please, please go vote. And then vote again at  www.HighSchoolSlam.com.
If Jay wins he will win the all expense paid trip to Phoenix and will get to compete in the nationally televised High School Slam Dunk Competition and his life will forever be changed.