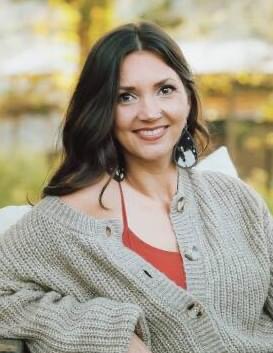 Ms. Tonya-Joan Marie Overbay, age 41, of Trion, GA, died Thursday, August 31, 2023, from injuries sustained in an automobile accident.

Ms. Overbay was born January 26, 1982, in Rome, GA, daughter of Wayne and Tina Marie Green McNeese. She was employed as a Licensed Practical Nurse with Advent Health Redmond.
Ms. Overbay was preceded in death by her paternal grandparents, Walter and Grace McNeese; and her maternal grandfather, Jimmy Green.
Survivors include her children, Julia Marie Wilson, Vanessa Perla Hernandez, and Jaxton Lee Overbay; parents, Wayne and Tina McNeese; sister, Mitzi McNeese; grandmother, Nancy Marie Green; and extended special family members, Danny and Myra Overbay, Jeremy Overbay, and DeAnna Sagram; and several aunts, uncles, and cousins.
Funeral services for Ms. Overbay will be held at 1:00 P.M. Thursday, September 7, 2023, from the Mason Funeral Home Chapel with Rev. Phil Minter and Rev. H.E. "Bubba" Cardin officiating. Interment will follow in West Hill Cemetery. Active pallbearers will be Danny Overbay, Drew Jackson, Kelvin Sagram, Luke Overbay, Dalton Manning, and Justin Goodridge. Honorary pallbearers will be Rachel Witt, Sonya Hughes, and Missy Johnson.
Ms. Overbay will be in state at Mason Funeral Home and the family will receive friends from 5:00 until 7:00 P.M. Wednesday.
In celebration of Tonya, the family asks that everyone wear turquoise for Tonya (i.e. jewelry, boots, accessories). Everyone who knew Tonya knew about her love for all things turquoise and leopard print.