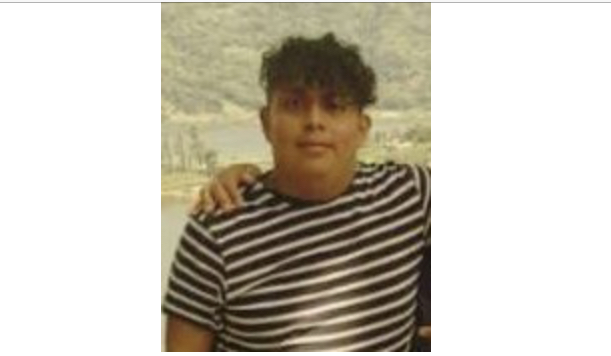 Mr. Joshua Hernandez Solis, age 16, of Trion, GA, died Tuesday, September 14, 2021, at Erlanger Medical Center from injuries sustained in an A.T.V. accident.

Josh was born October 25, 2004, in Rome, GA, to Andres P. Hernandez Pedro and Secilia Solis Diego.  He attended St. Mary's Catholic Church.  Josh was a sophomore at Trion High School where he had played football.
Josh is preceded in death by his grandfather, Pedro Santos Hernandez.
Survivors include his parents, Andres P. Hernandez Pedro and Secilia Solis Diego; brothers, Timoteo Hernandez Solis, Santos Andres Hernandez Solis, and Andres Hernandez; grandmother, Maria Diego; uncles, Carlos Vicente, Salvador Hernandez, Efrain Hernandez, Francisco Solis, Santos Hernandez; aunts, Mercedes Hernandez, Rosa Hernandez, and Maria Francisco; cousins, Rosa Hernandez, Noemi Hernandez, Ester Hernandez, Maria Guzman, Ana Valdez, Jessica Hernandez, Jose Luis Hernandez, Angel Hernandez, Andres Francisco, Damian Valdez, Jasmine Solis, and Maria Solis.
Funeral services will be held at 2:00 P.M. Sunday, September 19, 2021, from the Mason Funeral Home Chapel with Father Rafael Carballo officiating.  Interment will follow in West Hill Cemetery.
Josh will be in state at Mason Funeral Home and the family will receive friends from 12:00 Noon until the hour of service on Sunday.
Due to the current health concerns for the community, those in attendance are asked to keep in mind the current guidelines and restrictions set forth by the C.D.C. as it pertains to social gatherings including the use of face masks and hand sanitizer.