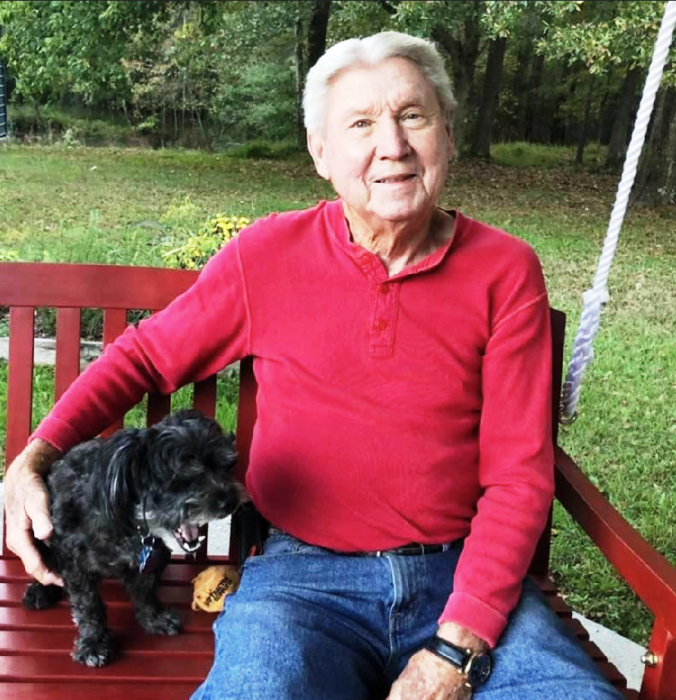 Mr. Joe Robert Norton, age 86 of Summerville, GA passed away peacefully Saturday, April 29, 2023 surrounded by his loving family and friends.
Mr. Norton was born November 6, 1936 in Summerville, GA to the late William Henry Norton and Anice Irene Woods Norton. Mr. Norton was retired from Georgia Power after 32 years of service. He was the owner/operator of Joe Norton Electrical for 50 years, and he faithfully served his community as the Mayor of Summerville for 13 years. He loved the people in his community and enjoyed feeding birds, fish, and all types of animals. He was of the Baptist faith.
Along with his parents Mr. Norton is preceded in death by his brother, William Earle Norton; and grandchild, Jordan Alan Vaughn.
Survivors include his loving wife, Glenda Marshall Norton; sons, Jason Vaughn, Joey (Ande) Norton, Barry (Fayla) Vaughn, and Stacy (Shelley) Vaughn; daughter, Tammy Norton; brother, Jonathon (Oneida) Payton; sister, Evone (Mike) Tolbert; grandchildren, Taylen, Cody, Braxton, Daegen Vaughn, Trey (Amanda) Norton, Gabriel Norton, and Sidni (Connor) Justus; great-granddaughter, Mila Justus; and special friend, Tony Watson.
The family would like to thank Floyd Heyman Hospice and especially Nurse Michelle Allie.
A Celebration of Life Gathering will be held from 1:00 – 4:00 PM Saturday, May  6 at Mason Funeral Home with eulogies being given from 3:30 – 4:00 by Shannon Tucker, Tim Wilson, and close family & friends.
In lieu of flowers, the family respectfully requests donations be made to the Joe Norton Memorial Fund at United Community Bank.