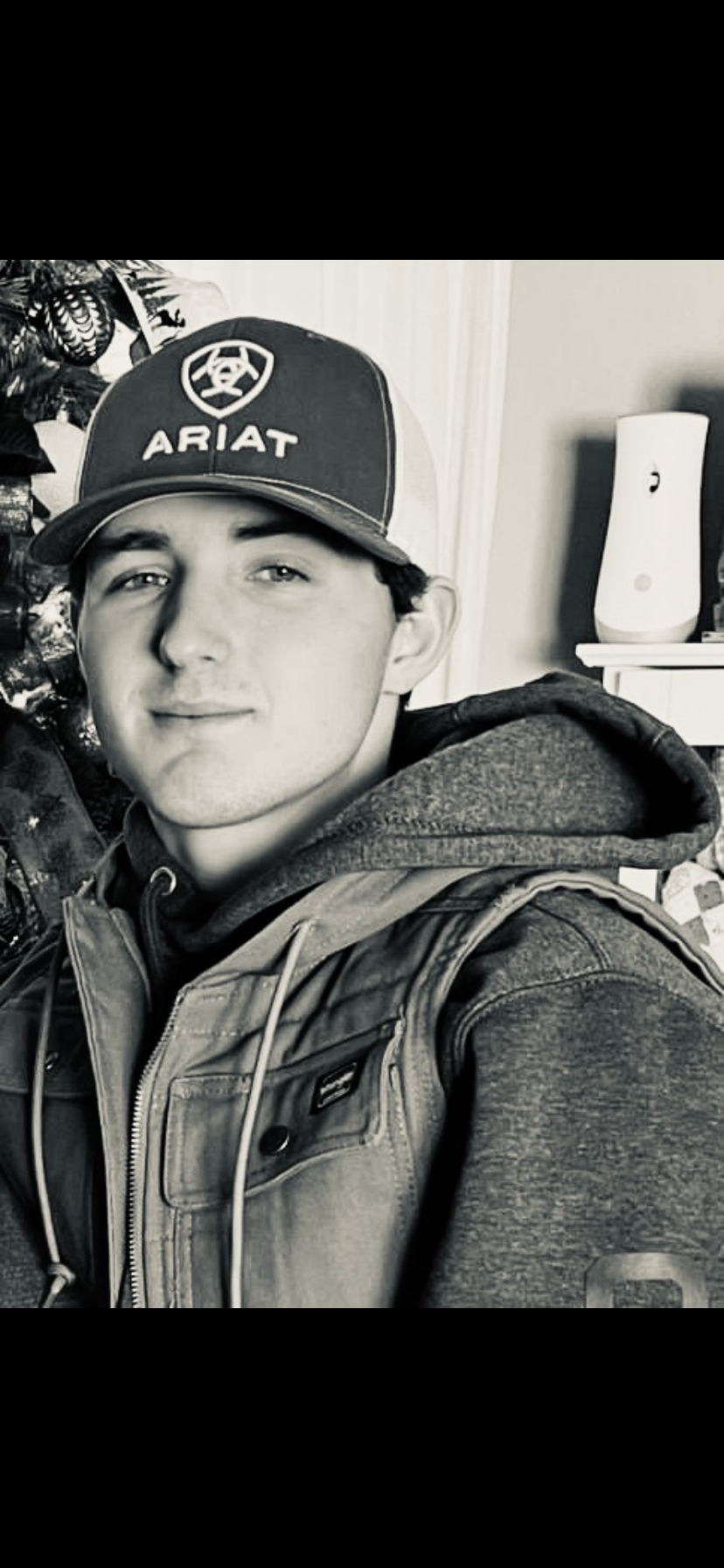 Mr. Daegen Paul Vaughn, age 19, of Summerville, GA, passed away Sunday, May 21, 2023, from injuries sustained in a watercraft accident.
Mr. Vaughn was born January 28, 2004, in Fort Oglethorpe, GA, son of Jason P. Vaughn and Heather Smith. He was tough as nails and full of life from that moment forward. He was an accomplished wrestler from the time he was 5 years old, and after a legendary wrestling career, he successfully graduated from Trion High School in 2022. He then moved forward to achieve his career goal by receiving his Lineman Certification from North Georgia Technical College. Following his certification, Daegen completed the Commercial Driving License (CDL) program at 160 Driving Academy and quickly moved into his lineman dream by becoming an employee and dear friend with 5 Star Electric. His personality was electric and his spirit will never fade.
Mr. Vaughn was preceded in death by his grandfathers, Terry Smith, Joe R. Norton; and a cousin, Jordan Vaughn.
Survivors include his mother, Heather Smith (Brandon Cleveland); father, Jason P. Vaughn; sisters, Anistin (Travis) Stancil, Jaci Cleveland; brother, Cody J. Vaughn; grandparents, Nita Smith, Glenda Norton, Pete (Cindi) Vaughn; aunt, Christy Lemming; uncles, Barry (Fayla) Vaughn, Stacy (Shelley) Vaughn, Jamie (Wendy) Smith; cousins, Taylen Vaughn, Braxton Vaughn, Sidni (Connor) Justus, Mila Justus, and Tanner Lemming.
Funeral services for Mr. Vaughn will be held at 4:00 P.M. Thursday, May 25, 2023, at North Summerville Baptist Church with Rev. Shannon Tucker, Pastor Sammy Barrett, Coaches, and close friends officiating. Interment will follow at West Hill Cemetery. Active pallbearers will be Brantley Wilbanks, K.P. Park, Riley Blackwell, Bladyn Bowman, Webb Wyatt, Linkin Farrar, Devon Bishop, Wes Conley, and Mason Sterner. Honorary pallbearers will be the members of the Trion Wrestling and Trion Football Teams.
Mr. Vaughn will be in state at North Summerville Baptist Church and the family will receive friends from 12:00 Noon until the hour of service on Thursday.
Flowers will be accepted at the church or donations may be made to the Daegen Paul Vaughn Memorial Fund at United Community Bank to provide scholarships for the Trion Athletic Program.