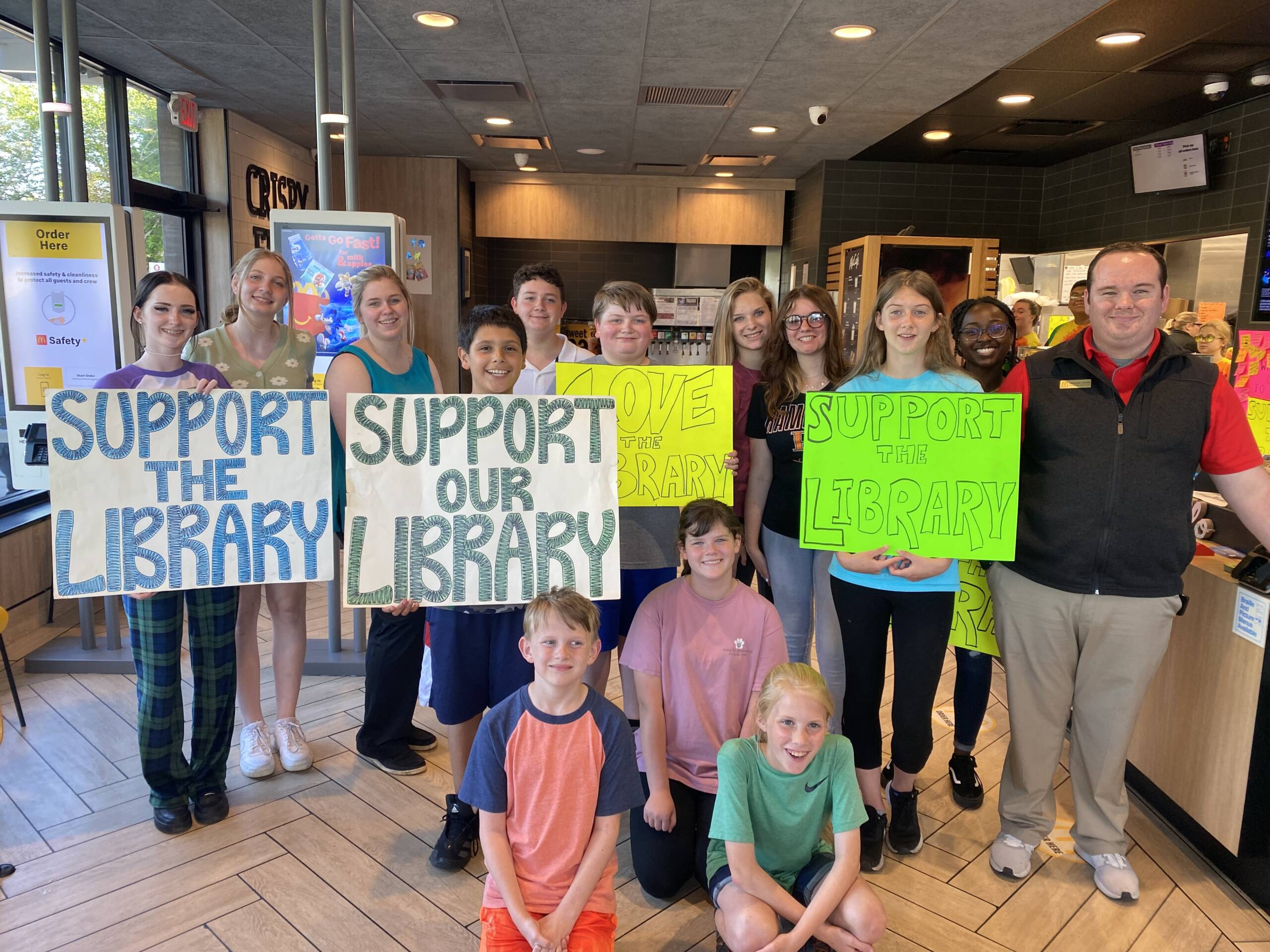 McFriends' Night raised $738.10 during two hours at the LaFayette McDonald's on Monday, April 25th 20 percent of sales at McDonald's during that time period was donated to the Friends group.
At the end of the night, McDonald's awarded a check for $350 to the Friends of the LaFayette-Walker County library!
Volunteers with the Friends of the Library, LaFayette High School, and Saddle Ridge Middle School collected $388.10 in cash
donations during the event.
Friends of the Library president Rachel Oesch Willeford wants to thank everyone that donated, "It takes a lot of money for the library to offer free programs to the community and that couldn't happen without the support of community and business leaders like McDonald's owner Jim Aaron!"
McDonald's Owner Jim Aaron says he is committed to helping the library, "Our vision is "Making a Difference" and one of the ways we do that is supporting our communities through fundraisers like McFriends Night! We look forward to more great fundraising events in the future!"
For more information on this event or becoming a Friend of the LaFayette-Walker County library please contact Rachel Oesch Willeford at 706-200-8099 or email Rachel at racheloeschwilleford@gmail.com