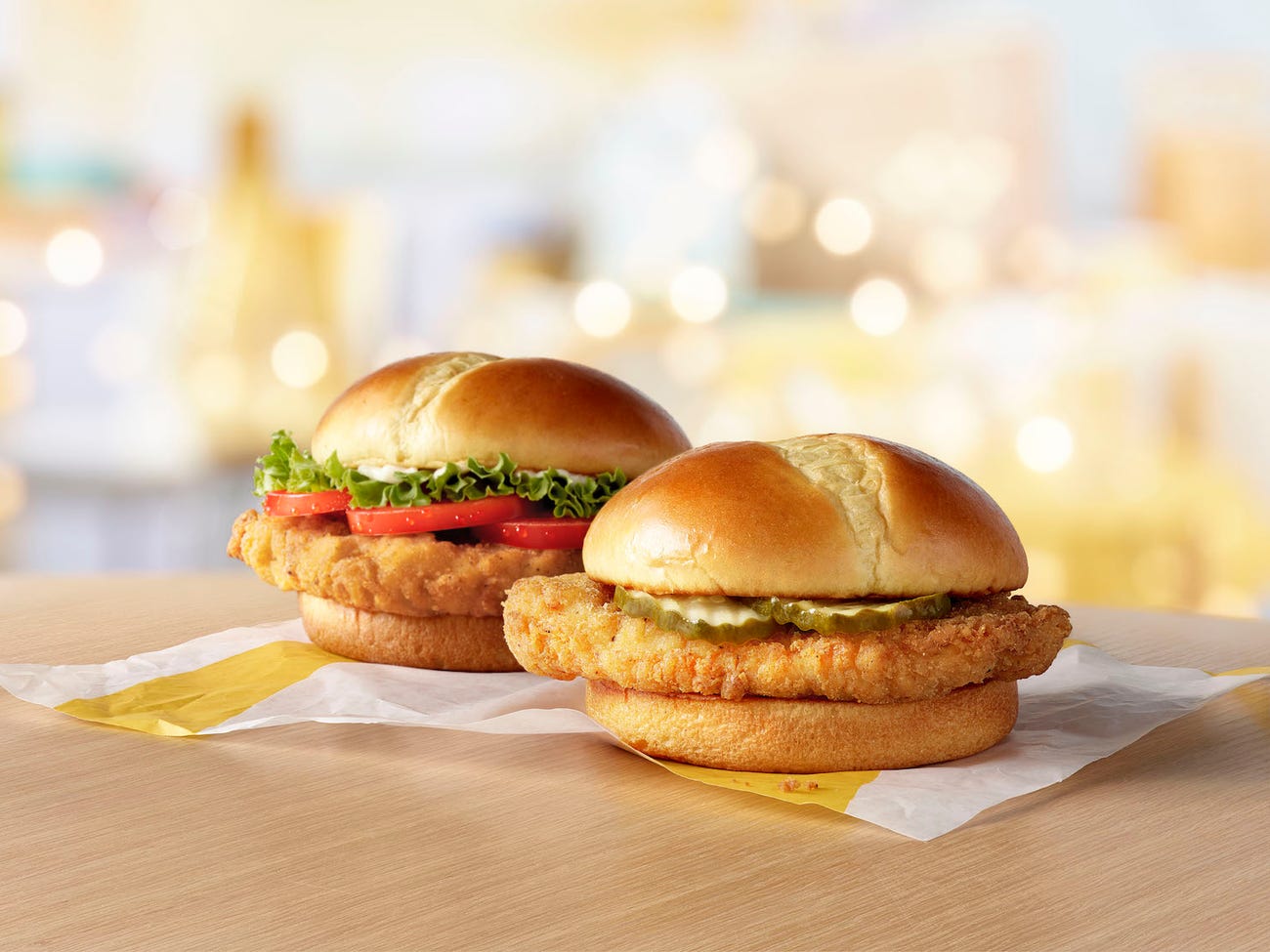 After months of losing in the Chicken Sandwich Wars, McDonald's is testing a new weapon, that was partially designed by Summerville McDonald's owner Jim Aaron.

On Monday, McDonald's kicked off a test of its new crispy chicken sandwich, deluxe crispy chicken sandwich and crispy chicken biscuit in Houston, Texas, and Knoxville, Tennessee and Summerville, Georgia.
Summerville, Georgia
Summerville is not a hot spot of national companies during testing phases. McDonald's has been working to perfect a new chicken sandwich for months, even before Popeyes launched its own earlier this year. Jim Aaron is on the team that helps develop new products for McDonalds. "I am on the national menu team and helped influence this product with our Chef… and so I was able to get the test in Summerville."
Aaron told AllOnGeorgia what customers should expect out of the new sandwiches:
–  Simple Southern Inspired Crispy Chicken Sandwich, served on toasted, buttered, moist potato roll with two crinkle cut pickles in foil pouch
–  Crispy Chicken Deluxe Sandwich, served on toasted, moist potato roll, with mayonnaise, lettuce, and 3 slices of tomato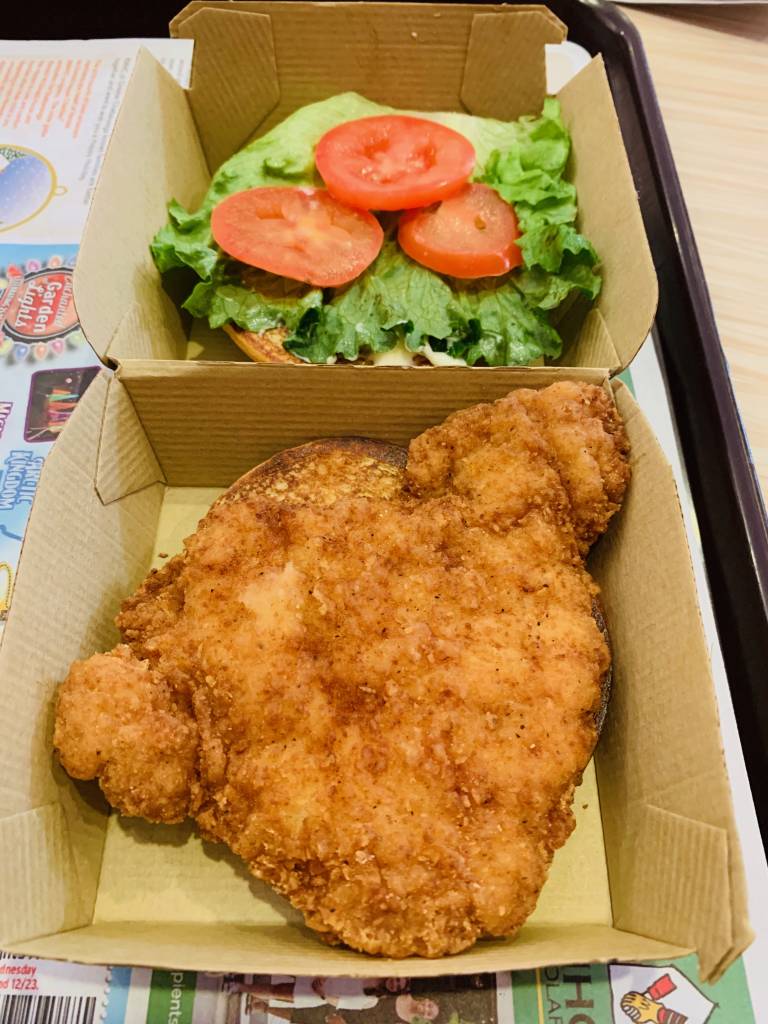 –  Same large whole breast new Chicken filet served all day on our great scratch-made biscuits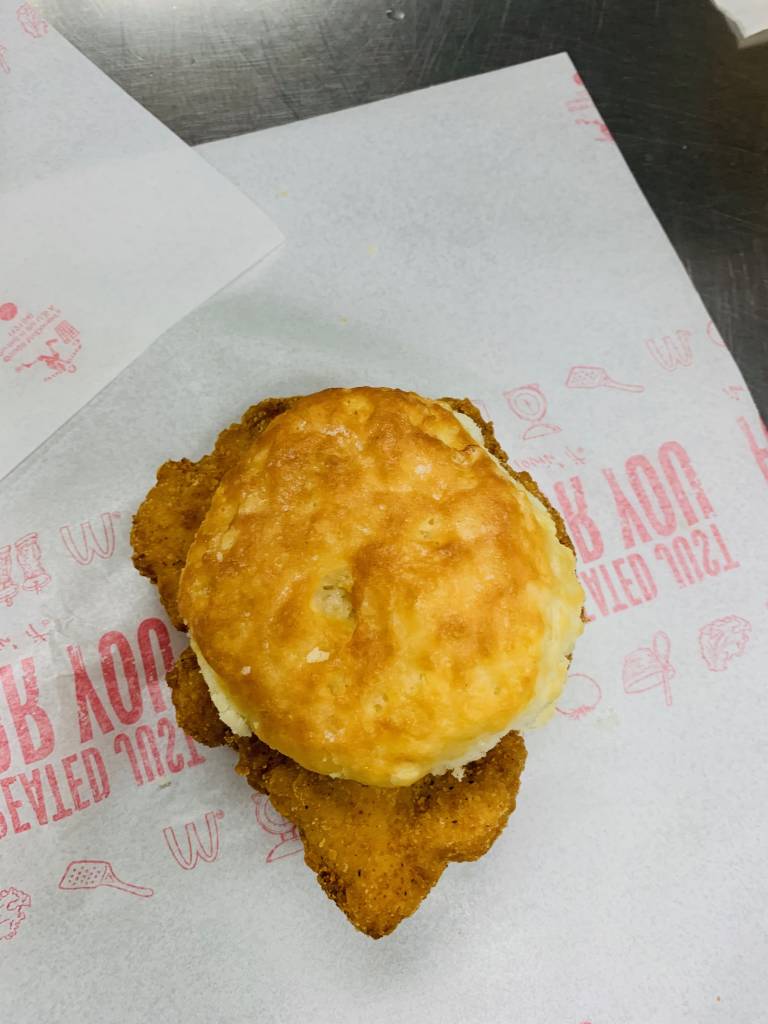 Both sandwiches and the biscuit use a new chicken filet that has not been served at McDonald's, differentiating them from the McChicken and the buttermilk crispy chicken sandwich.
The Crispy Chicken Sandwich, the Deluxe Crispy Chicken Sandwich and the new chicken biscuit will be tested beginning December 2 through January 26, 2020. Jim Aaron said, "Summerville, Houston and Knoxville are getting a sneak peek."
CNBC reported in July that McDonald's franchisees were pushing the company to make the development of a new chicken sandwich its "top priority," citing Chick-fil-A's results. A sandwich that McDonald's tested earlier this year apparently underwhelmed restaurant operators, The Wall Street Journal reported.
The launch of Popeyes' chicken sandwich highlighted McDonald's need for a superior chicken sandwich. The fast-food giant reported in October that it lost part of its share in the chicken category during the so-called Chicken Sandwich Wars.
The crispy chicken sandwich, the deluxe crispy chicken sandwich, and the crispy chicken biscuit are on the menu in Summerville now.
​​