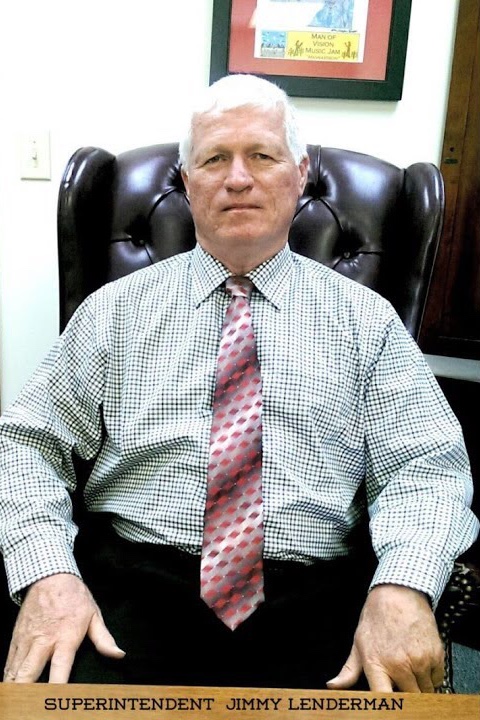 Chattooga County School Superintendent Jimmy Lenderman is recommending a reduction in the county school board's portion of the millage rate for the upcoming tax year. This will be the sixth consecutive year that the Chattooga County Board of Education will cut the millage rate.
Lenderman announced his recommendation at the Chattooga County Board of Education meeting last Thursday evening.  "I have been saying for several board meetings, I was looking for reducing the millage rate. I will recommend to reduce it by one mill. We have worked over the years on a long list of projects…with the money that we have, we are still building things.  We are seeing the light at the end of the tunnel on all of the projects that we have been working for."
Several of the school systems projects are completed, or will be completed within the next year, allowing the school board to cut back on the amount of taxes that are collected from county taxpayers.  Lenderman says the current school board can take pride in overseeing one of the largest millage rate reductions in the history of the school system.
Despite six years consecutive years of millage rate reductions, the Chattooga School Board has managed to expand services, technology, and infrastructure including, a new high school, a softball complex, the new gym at Lyerly, an addition to Leroy Massey Elementary School, a new wrestling room, and an equipment/storage facility at the high school practice field.
The reduction of one mill would save Chattooga County taxpayers around $354,000 in taxes. The new rate would be 12.683.
Lenderman also mentioned that he was very pleased with Tax Commissioner Joy Hampton for the prompt and efficient manner in which she had been dispersing funds to the school system.
The Chattooga Board of Education will hold two hearings on the proposed budget.  The first meeting will be held August 14th at 10 AM and on August 16th at 4 PM.