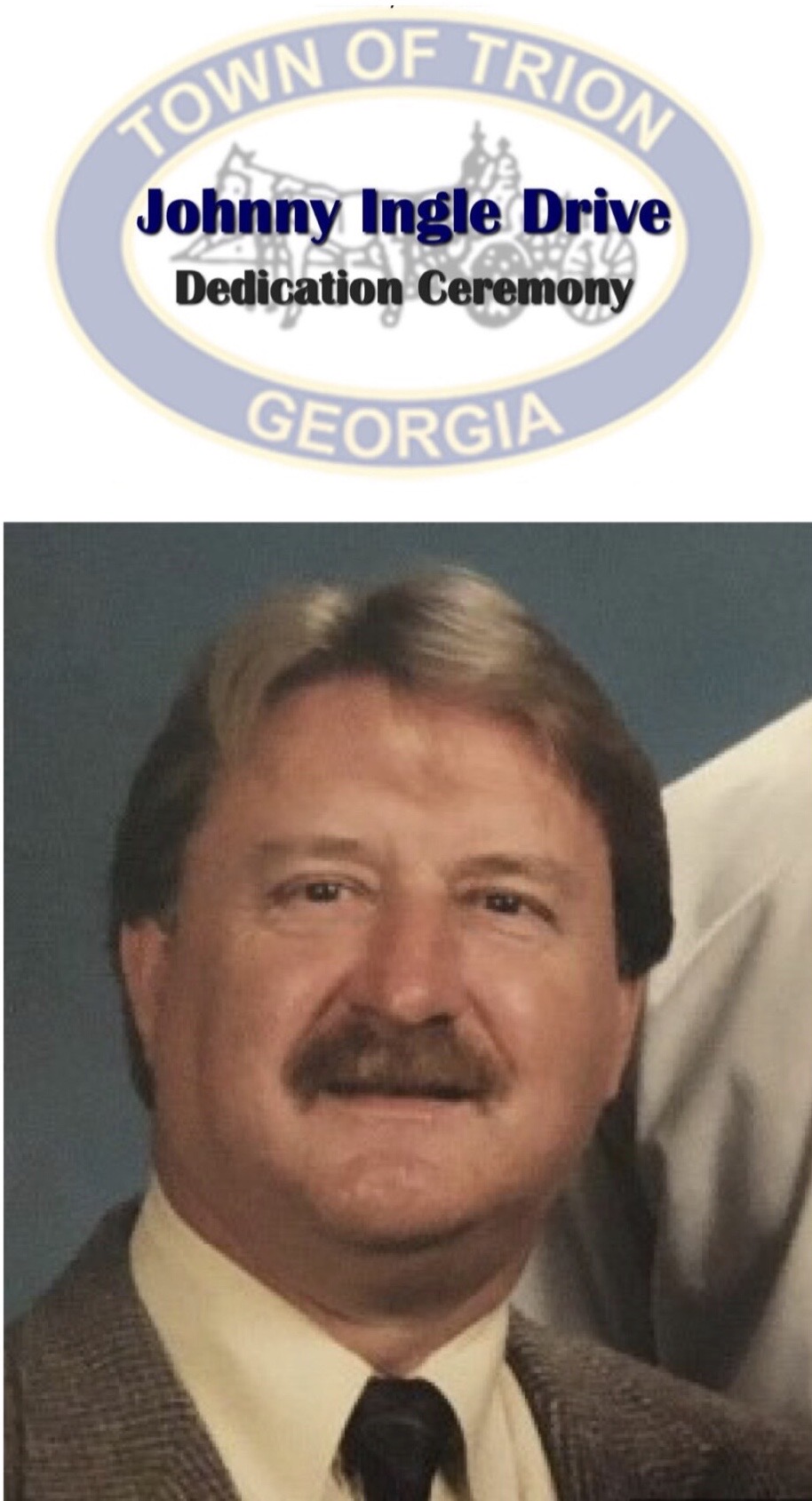 The Town of Trion recently held a dedication ceremony dedicating the naming of the main road into the Trion Industrial Park to Johnny Ingle Drive. The dedication ceremony was held Monday, November 4th at 10 a.m.

Many of Ingle's family and friends along with local elected officials were on hand for the ceremony.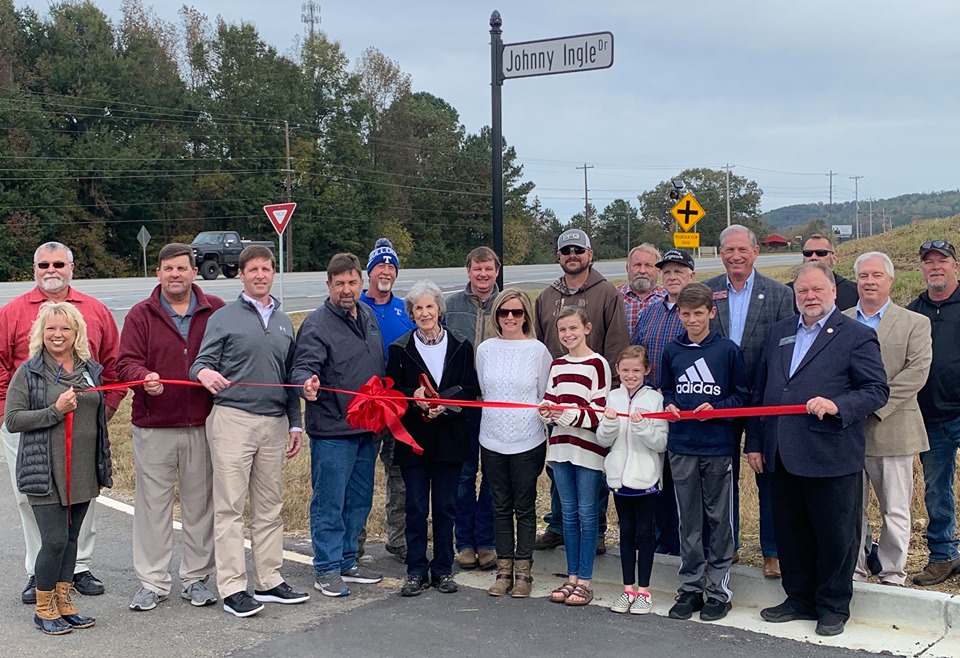 Johnny Ingle was born and raised in Trion, Georgia. He married Linda Chamlee Ingle.  Together, Johnny and Linda raised four children; Phil, Britt, Josh, and Jennifer. Both Johnny and Linda gave back to their community in many ways.  In fact, Linda is currently serving on the Trion Town Council.
Johnny was also an avid Georgia Bulldog supporter, his family says he spent many Saturdays in Athens with long-time friend, Sam Pilgrim.
While raising his children, Johnny served his community as a Trion recreation league coach, an appointed Trion City Schools board member, and later as an elected Trion City Schools board member, and spent many, many nights working at Chamlee's Roller Rink.
Johnny was a member and a Deacon of the Trion Baptist Church.
After raising his four children, Johnny continued to model servant leadership by serving on Trion's City Council and concluded his time in office serving one term as Mayor of Trion.  During his time as mayor, there were several strategic goals and initiatives that he desired to accomplish, one of the main goals was the development of Trion's Industrial Park.
While sacrificing countless hours, days, and years in public office, he also managed to work 40 years and 6 months at Mount Vernon Mills.
"What an honor it is to have a street named after THE BEST DAD in a community that not only gave some much to his kids, but to him as well," his son Josh said.
Johnny F. Ingle passed away a little over one year ago on October 1, 2018.