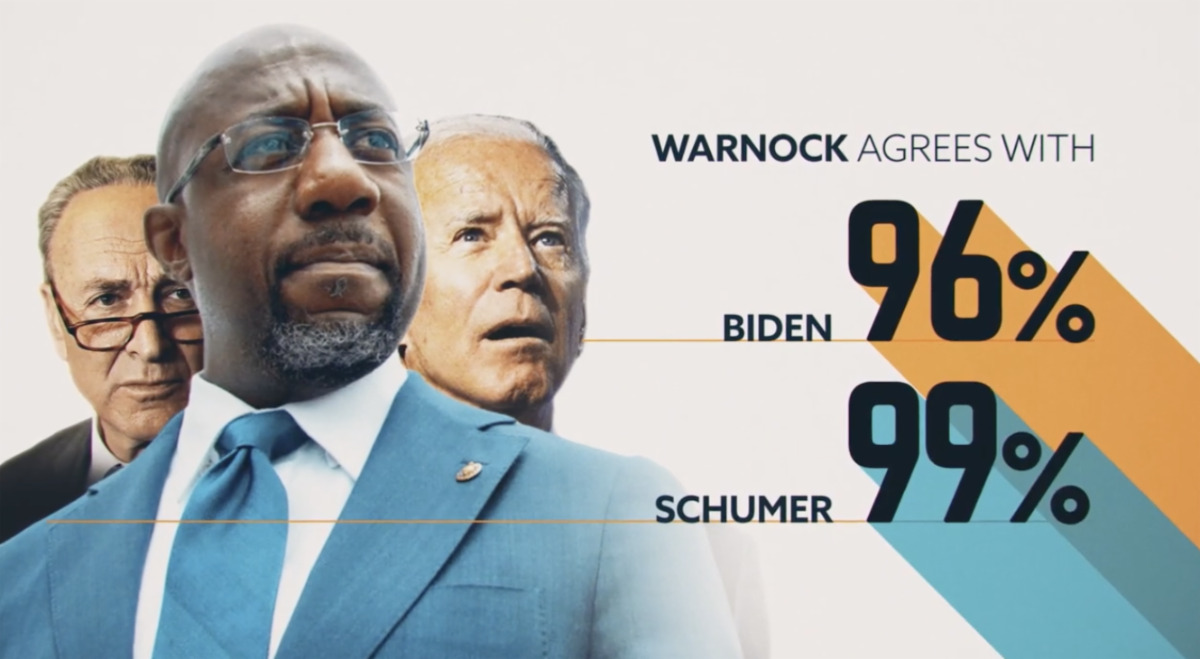 Today, Herschel Walker released his first ad after winning the Republican nomination for U.S. Senate in Georgia. In the ad, Herschel focuses on how Warnock is a rubber stamp for Biden's disastrous agenda.
"This election is a simple choice — a choice between right or wrong, a strong economy or sky-high inflation, safe communities or dangerous streets, a secure nation or wide-open borders," Herschel said. "That is the main difference between me and Senator Warnock — Warnock is beholden to Biden, and I work for the people of Georgia. The primary was practice — now it is game time. Team Herschel is ready to take our message to Georgia voters and take back this seat in November."
"Raphael Warnock supports Joe Biden 96% of the time," spokesperson Mallory Blount said. "He is a partisan democrat responsible for skyrocketing inflation, record gas prices, and out-of-control crime. If you want more of that, vote for Warnock. If you're unhappy with the status quo, we need to elect Herschel Walker."
View the ad here.