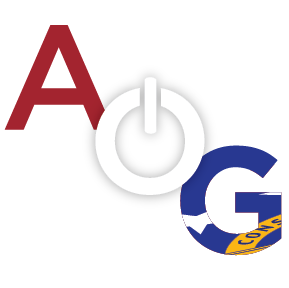 Community Resource Center, Chattooga is a community service ministry to help those living in Chattooga County areas who need help putting food on the table and clothes on their back. CRC Chattooga extends a helping hand to people who are facing insufferable hardships, families and the elderly living below the poverty line, or those families considered to be "at risk." In the last three months of 2016 CRC Chattooga helped 2,010 families with over 81,000 pounds of food.

CRC Chattooga offers many programs of help under one roof including the feeding ministry, His Helping Hands. His Helping Hands is an operation that begins with the local Wal-Mart in Trion donating thousands of pounds of food every Monday, Wednesday and Friday. The trucks arrive at 1pm at the resource center located at 103 7th Street in Summerville. The team of volunteers immediately go to work with unloading, organization and distribution of the food items. The team knows exactly how many people will be coming for their "groceries" on that day, they divide the donations up into equal amounts and place the food into boxes. On the day I was there, 13 people received the Wal-Mart box of food. The people receiving the food wait out front until distribution time at 1:30pm and then they wheel their box of food out in a shopping cart, just like one from a store. Some people even get assistance getting the cart outside and the food into their car. CRC Chattooga does this three times a week, meeting a need of many in the county.
CRC Chattooga also provides help to these families by distributing needed clothing, furniture, and other household items at little to no cost through the thrift store.
This ministry shows the love of Christ in a practical way, thus ministering both to the clients, volunteers and the donors by helping people, help people. This amazing ministry operates solely by the generosity of churches, businesses, and individuals who give faithfully.
Individual donations of any amount are always appreciated and useful. Donations can be sent to CRCC P.O. Box 222, Summerville, GA 30747. To apply for assistance stop by the Resource Center and fill out the necessary paperwork. Also remember this ministry when doing your spring cleaning, the thrift store is always seeking the donations of good used items.
The program director is Angela Hutchins, President Melvin Mosley, Vice President Jared Pickard.