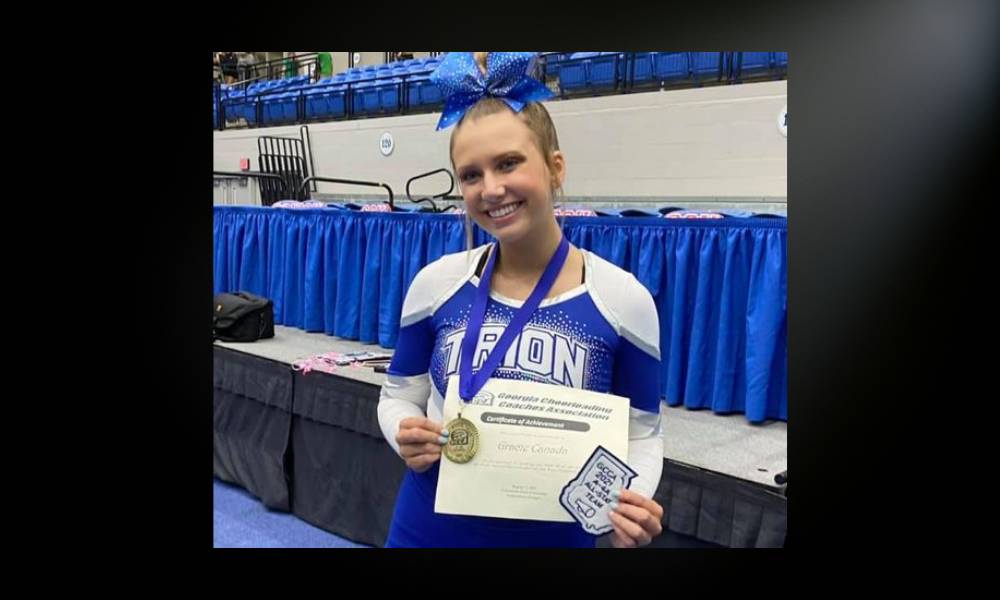 Trion High School senior cheerleader Gracie Canada competed Saturday at Columbus State University for the GCCA Cheerleader of the Year.
Canada was selected to the All-State GCCA team. The Top 16 Cheerleaders in each A-4A & 5A-7A divisions were selected for the 2021 GCCA All-State Teams.
Members of the GCCA are eligible to nominate senior cheerleaders for the Georgia Cheerleader of the Year Scholarship Award. Nearly 200 nominees competed this fall to be named to the Georgia All-State Squad. Applicants are judged on scholarship application, interview, and performance. Coaches must be members of the GCCA and GACA in order to be eligible to nominate their seniors.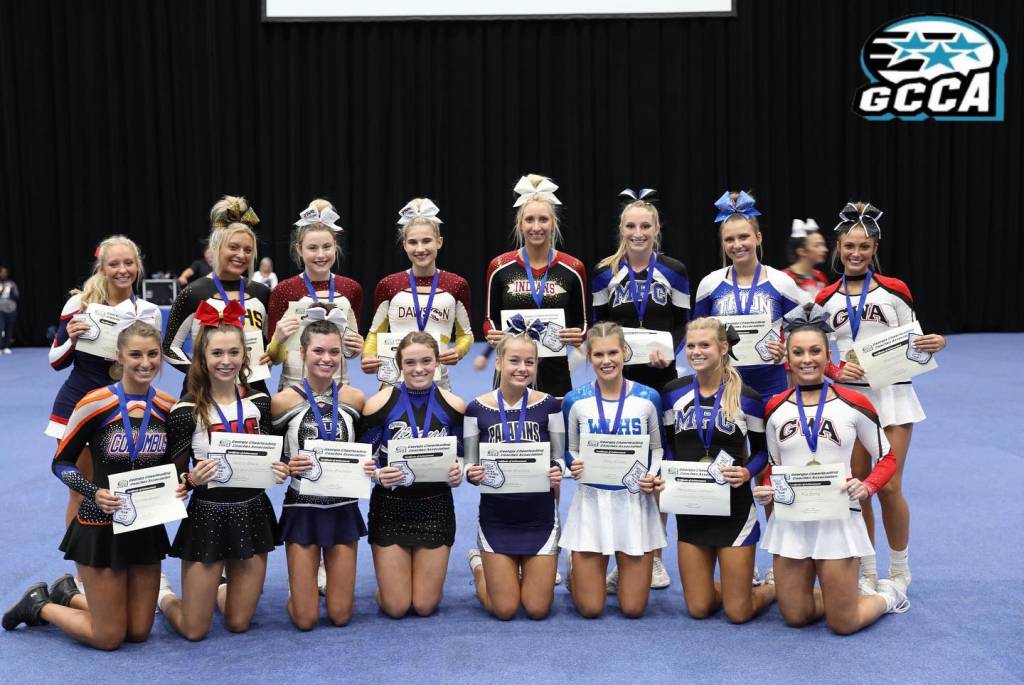 "It was a true honor to have been selected to the top 16 all-state team. Over 100 girls tried out for this position, and to know that I was one of the few that made it means a lot to me especially since my cheering wasn't the only thing that got me there. The work I put into getting good grades and staying involved pays off when things like this come around," Canada said.
Canada who has cheered at multiple levels for several years said, "this experience is unique in the fact that I primarily took the floor myself. I was assisted by three other team members during the stunting portion, but everything else was on my own. Also in this competition your cheer abilities only get you so far. To even be selected to attend the competition in Columbus this past weekend I had to write an essay, be involved in clubs/organizations, and have many volunteer hours. Once I did make it to Columbus I not only had my individual performance, but also an interview portion that weighed 25% of the final outcome. There was a lot more pressure than the average competition considering I was on the mat by myself."
Watch Gracie's performance here: https://www.facebook.com/tashia.knapp/videos/342462770999354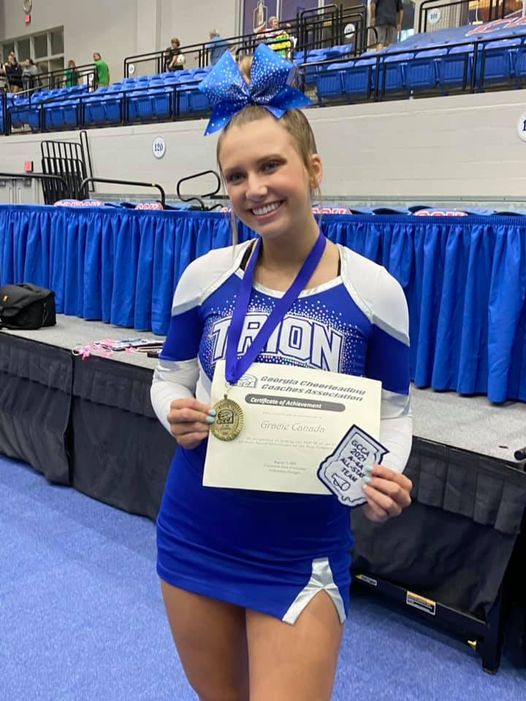 Looking ahead to her senior season which has got off to a fantastic start Canada says, "I hope to continue to grow as an athlete and a student. I also hope to have another successful year with both of my cheerleading teams."