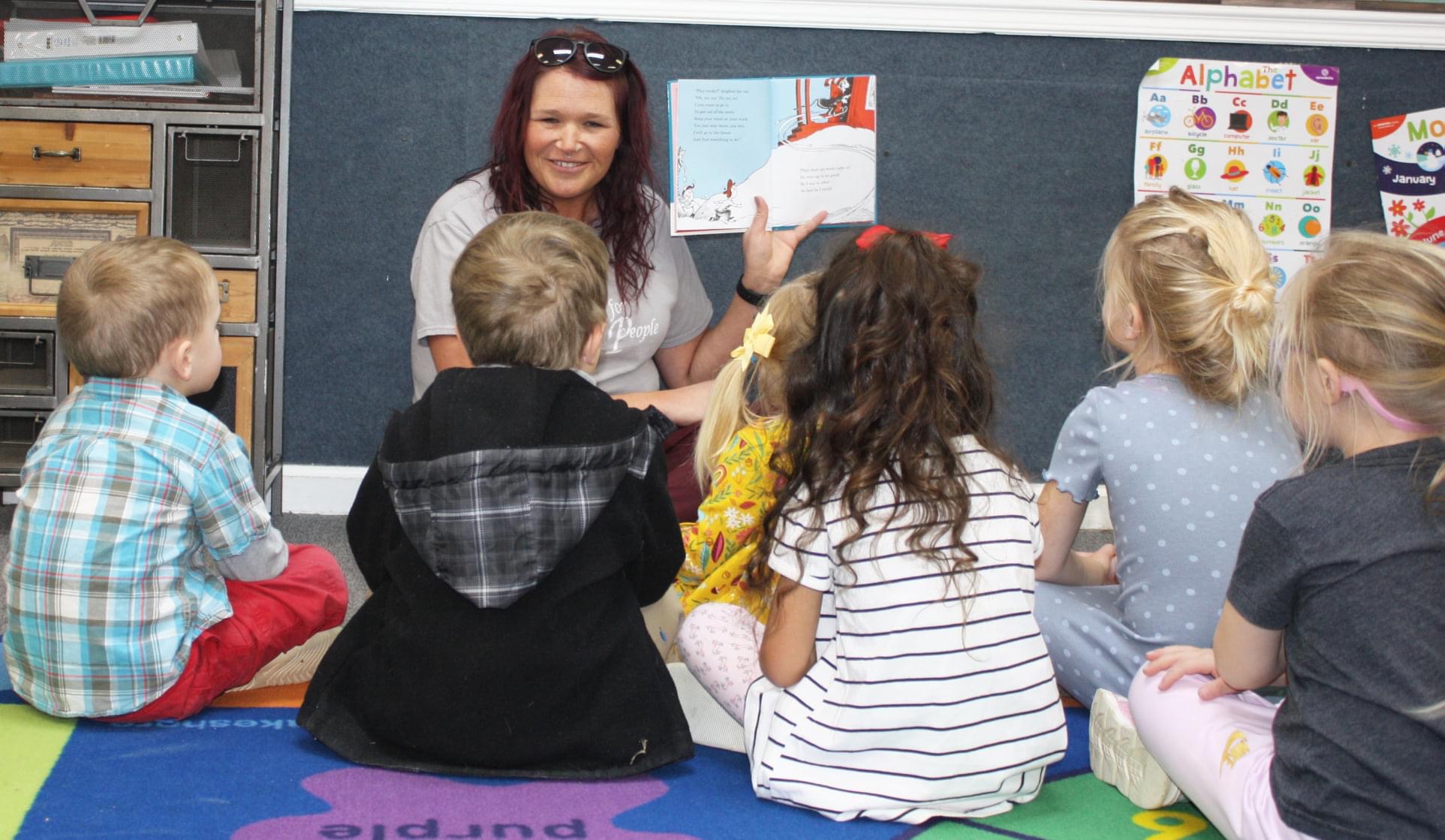 Georgia Northwestern Technical College (GNTC) graduate Hannah Beth Reeves probably never dreamed her career teaching small children would lead to her recognition as Georgia's Early Childhood Educator of the Year for preschool.
Reeves graduated in spring 2019 with a certificate in Early Childhood Care and Education Basics and a 4.0 GPA. She was selected as the preschool winner for the Georgia Department of Early Care and Learning (DECAL) and Georgia Foundation for Early Care + Learning Georgia Early Childhood Educator of the Year for 2021-22.
"Early education is the foundation of children's success as an adult," Reeves said.
Reeves has always loved children, so by age 12 she tagged along when her grandmother worked at the Academy for Little People in Chickamauga. She was hired at the daycare by age 16 and has worked there for 18 years.
"Hannah Beth builds a solid rapport and open line of communication with parents while facilitating higher-level vocabulary and thinking skills for her 3-year-old students," said Academy for Little People owner Sharon Armour, who nominated Reeves for the award. "Her kindness, intelligence and sincere interest in her students and their families have sparked such a demand for her class that there is a waiting list to get in."
Reeves also started individual training plans for staff members based on their experience, education and classroom needs.
"She is the face of early childhood education in our community," Armour said. "She demonstrates everyday through her interactions in our community the value and importance of a quality early childhood education program."
"Through her guidance and implementation of standards from Georgia Early Learning and Development Standards to Quality Rating, she has led everyone at the center to become better early childhood educators and the center to a 3-star rating," Armour explained.
Reeves points to her education at GNTC as an important part of her preparedness for her career.
"My teachers were great at GNTC, and I would highly recommend for anyone to go there," she stated.
GNTC Early Childhood Care and Education instructor Tracy Wimberley remembers Reeves as not only a great student with excellent leadership and communications skills, but also a committed educator who cares about her students and enjoys her job.
"While Hannah Beth came into the program with a lot of skills based on her experience, I feel that she received more information that would make her a better teacher," Wimberley said.
"I think that this award demonstrates that GNTC's Early Childhood Care and Education program can prepare teachers for excellence in the classroom no matter their level of experience," she said. "We provide both theoretical and real-life education."
Reeves said she is honored to have been nominated and selected for the award, but believes the award acknowledges more than one individual's achievements.
"It's nice for early childhood care to be recognized because it's more than babysitting and playing with kids," she explained. "A lot of people don't realize how much learning is involved."
Georgia Northwestern Technical College provides quality workforce education to the citizens of Northwest Georgia. Students have the opportunity to earn an associate degree, diploma or a certificate in business, health, industrial or public service career paths. This past year, 11,134 people benefited from GNTC's credit and noncredit programs. GNTC has an annual credit enrollment of 8,528 students and an additional enrollment of 2,606 people through adult education, continuing education, business and industry training and Georgia Quick Start. GNTC is a unit of the Technical College System of Georgia and an Equal Opportunity Institution.