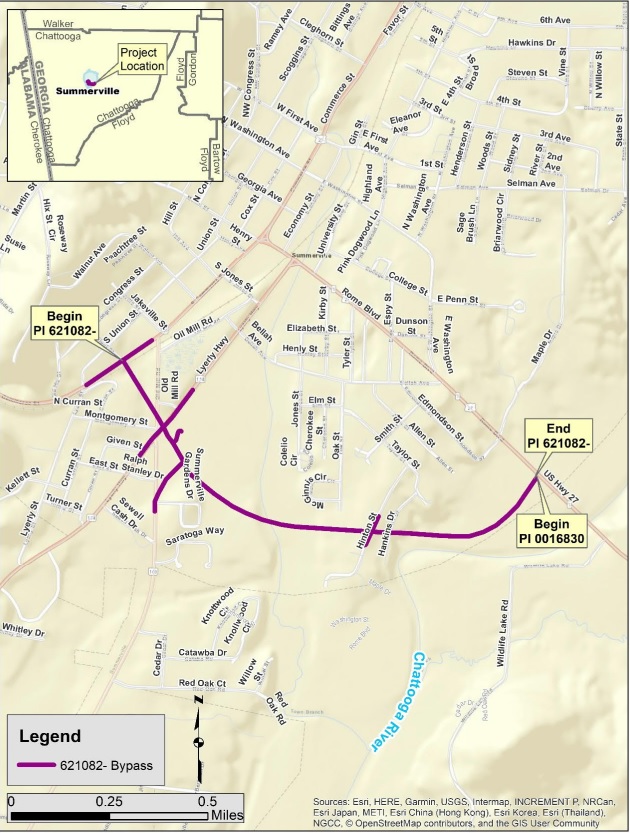 The Georgia Department of Transportation has provided information on the Highway 27 bypass around Summerville.
Project Description
Project EDS-27(95) is proposed to reconstruct and relocate the existing SR 1/US 27 route to provide a four-lane rural bypass around Summerville.
The project would begin near the intersection of Gore-Sublinga Road/CR 329 and SR 1/US 27 with the widening and reconstruction of SR 1/US 27 to a four-lane, depressed median highway through Mack White Gap.
It would then proceed northeasterly on new location to continue the four-lane highway along Taylor's Ridge to bypass the town of Summerville and then tie into the existing alignment of SR 1/US 27 near East Trion.
The width of the depressed median will vary from 44 feet to 32 feet in areas high roadway cut or fill. The approximate length of the project is 7.6 miles.
The current date for accepting bids on the project is late 2024.