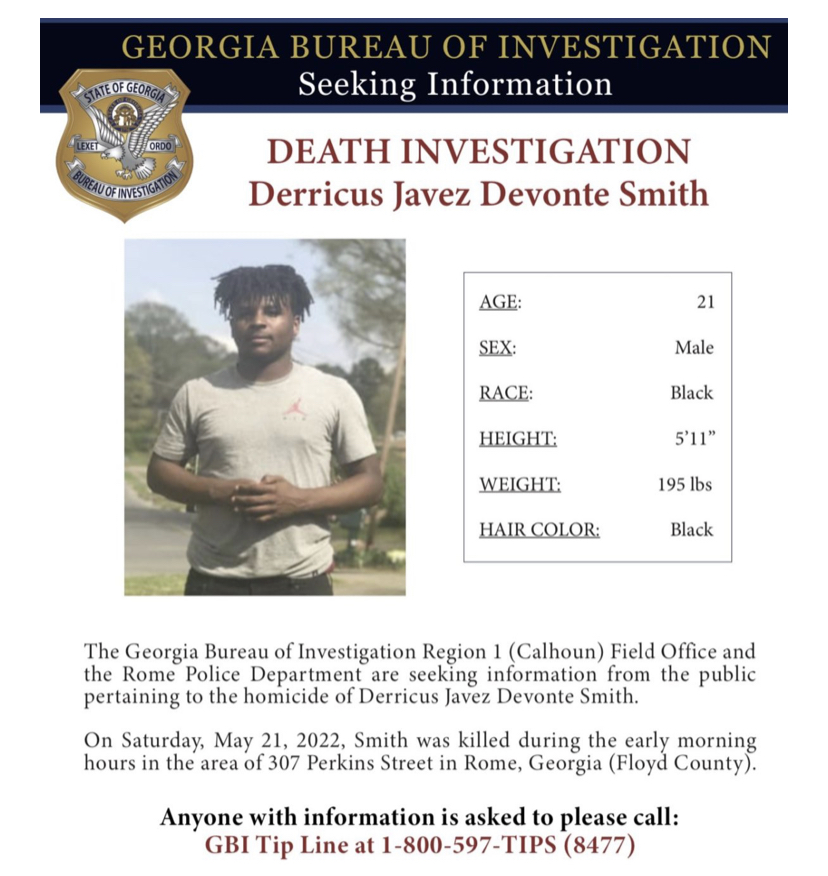 The Georgia Bureau of Investigation Region 1 Office in Calhoun is seeking information regarding the murder of a Rome man earlier this month.
21-year-old Derricus Javez Devonte Smith was shot and killed at a location on Perkins Street during the early morning hours of May 21.
Anyone with information is asked to call the GBI Tip Line at 1-800-597 TIPS.
Tips can be sent anonymously.