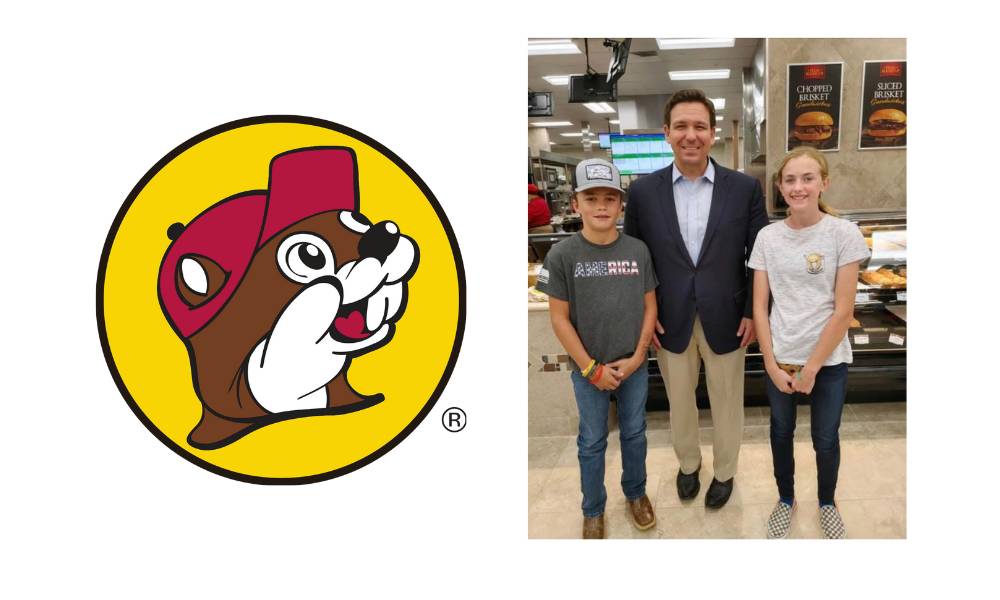 Florida Governor Ron DeSantis enjoyed a stop at the new Buc-ee's in Calhoun, GA on Saturday night.
Two lucky kids, Gunnar Allen and Hannah Price were in there checking out the new store and asked Governor DeSantis for a photograph.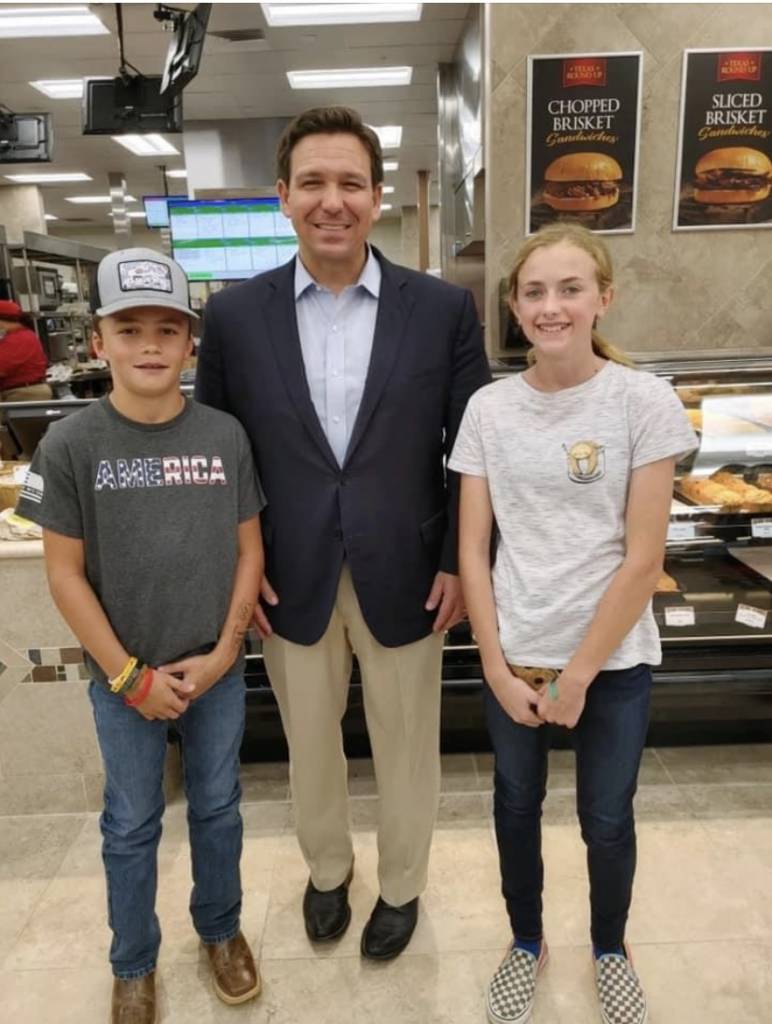 Governor DeSantis is a fan of the Buc-ee's convenience stores. Recently at a grand opening of the Buc-ee's in Daytona he said, "you've gone a long trip, you may need to take a break and have some relief. These bathrooms are the cleanest bathrooms you've ever seen in your life. Man, it's like a five-star restaurant in there because they really take pride in things, and it really shows. It really makes a difference."
The enormous gas station convenience store has a cult following and is a favorite of Governor DeSantis. It's known for its fudge, beaver nuggets, jerky, fresh fruit and smoked brisket.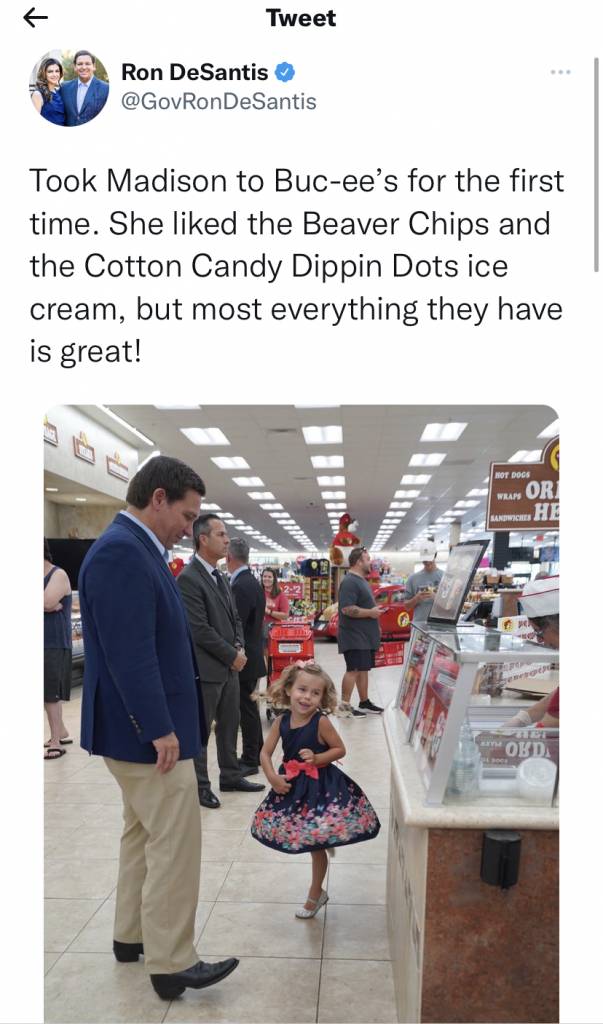 It is not known exactly why Governor DeSantis was passing through Northwest Georgia, but he is no stranger to the area. After graduating from Yale University, DeSantis spent a year as a history teacher at the Darlington School. DeSantis then attended Harvard Law School, graduating in 2005 with a Juris Doctor cum laude.
Buc-ee's is a chain of convenience stores and gas stations with locations in Texas, Alabama, Georgia, and Florida. Additional locations are currently under development in Kentucky, Mississippi, Tennessee and South Carolina. The company is owned by Arch "Beaver" Aplin III and Don Wasek, and has its headquarters in Lake Jackson, Texas.