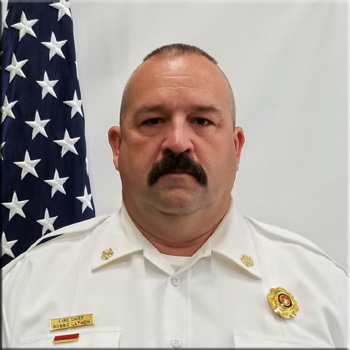 Being a firefighter is more than just the moments of battling the flame. For the firefighters with the Summerville Fire Department, this means countless hours of training throughout the year. Fire Chief, Robby Lathem, keeps his team focused with specialized training like the Pressurized Container Training held at Summerville Middle School on Saturday July 9th.

Lathem coordinated the training with Scott Ard from the State Fire Training Academy in Forsyth and invited departments from all across the region. Cass Harris and Mark Bagley, Battalion Chief from the City of Cartersville, along with a few other instructors, conducted the Pressurized Container Class for the Summerville Fire Department.
The entire County pulled together to make the class happen in Summerville. Eddie Henderson from the Chattooga EMA donated lunch to the 28 students in the class. Mike Salmon, owner of S&S Butane, donated the fuel and John King, Fire Chief from Gore, brought the big boy- the S31 for Air/Rehab.
There was a total of 28 students in this class from seven different fire departments including Summerville, Menlo, Cloudland, Trion, Gore, Hayes and Cartersville. Fire Chief, Robbie Lathem commented, "it's always great training with other departments and the Georgia Fire Academy." Training is a big part of firefighting and Summerville Fire Department personnel in 2016 have accumulated 399 hours of training for the Georgia Public Safety Training Center, and it is only July. 
This is the fifth class the Summerville Fire Department and the Fire Academy have teamed up to teach this year and the duo are planning even more before year's end. "We are always striving to get better and learn more to help protect our citizens of Summerville. Eleven different fire departments from across the state of Georgia were represented today! Man, I love this BROTHERHOOD," commented Chief Lathem. 
The City of Summerville's Fire Department recently earned a Class 3 ISO rating. The Insurance Service Office is a third party independent agency that evaluates the fire department, water department and communications systems. It rates the results on a national scale from one to ten (one being the best). ISO rating plays an important role in the underwriting process with insurance companies. Insurers use this information in their decision-making process when deciding which businesses to cover, what coverages to offer, and prices to charge for personal or commercial property insurance. With Summerville's Class 3 rating, many insurance providers give a discount on annual insurance premiums for residences and businesses.
Summerville's Fire Department is a 'combination department' which means there are career firefighters and volunteer firefighters. Summerville has four career firefighters and 16 volunteers. Last year, SFD responded to over 900 calls and averaged 9 firefighters per call.
It is important to note that Chief Lathem still works strictly as a volunteer on the force and is always leading the recruiting drive to find highly qualified individuals interested in keeping the Chattooga community safe. For more information about becoming part of the SFD Brotherhood, call 706-859-0914.