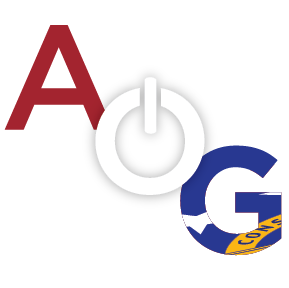 Chattooga County United Confederate Veterans. Taken at Cleghorn (Willow) Springs in Summerville around 1905.

Confederate Memorial Day is a state holiday in some states in the United States. It gives people a chance to honor and remember the Confederate soldiers who died or were wounded during the American Civil War during the 1860s. The day is now observed as State Day in Georgia and has little recognition of the fallen Civil War Vets. State Day was observed on April 24th.
The following is considered to be the most thorough list available of the Chattooga County citizens who lost their lives in the Civil War. These men perished in battles all across the south and into northern territories during our nation's bloodiest war. Due to the passage of time and the lack of consistent record keeping, there are thought to be some soldiers too young to officially join the ranks and others who simply took up arms and fought, who did not make this list. In addition, many men were listed using only initials. Under the circumstances, this is the most accurate list of Chattoogans killed in action during the Civil War.
Cic Pollard
John B. Akridge
T.K. Allen
James Allen
J.M. Ball
John Bush
Henry Cook
Samuel Daniel
Ervine Daniel
Enton Dorsett
Edward Dorsett
Nathan Foster
Robert Foster
Frank Fuller
Brice Foster
James Greeson
Jabe Howell
John Howell
John Housch
Crockett Humphrie
John Humphrie
John Hollis
Austin Kellett
James Killins
John Kimbo
Marion Little
Simpson Little
Andrew Lovelace
John Lovelace
Gus Maloney
Sidney Mayo
Elijah Baker
Hiram Bennett
John Bennett
Emmett Beard
Frank Crumbley
William H. Clark
R.W. Ragland
Frank Rosser
M.G. Scogin
Wiley Mayo
William Patrick
James Romines
William Russell
William Sims
Jonathan Taylor
John Black
James Bowles
Silas H. Bryson
William Harris Carr
John T. Callahan
Robert J. Davison
John J. Davison
John P. Drummond
John Giles
Baswell C. Gray
James J. Hamilton
Henry B. Hix
David C. Hix
Perry Hohnson
Thomas W. Latimer
Ira L. Lawrence
John Marshall
Lewis J. Millican
Thomas F. Morton
Zack T. Morton
Azoriah Morton
Joseph Murdock
Eliza B. New
Cornelius A. O'Brian
J.A. Covey
William H. Edwards
William R. Graham
William Goodwin
Mark Greeson
Russell Horn
J. Satterfield
William White
A.A. Wheeler
William Plowman
John Rutherford
Samuel S. Rutledge
Robert W. Saratt
Ben F. Stewart
George W. Sartor
Davis W. Tate
Allen R. Tyler
Thomas J. Watts
North H. White
Harrison Williams
Harvey J. Wright
John Adkinson
George Blackswell
Tom Barker
Thomas Cockran
Jack Caldwell
James Coburn
Dick Ellison
Dock Gilbert
John Given
Mack Hall
Henry Jones
George Johnston
Albert Johnston
Robert Knox
William Lusk
Amon Mann
Harrison Maberry
Pink Mellon
C.D. Price
William Hemphill
W.D. Hogg
Marion Hogg
Robert Kimbal
Ephram Littlejohn
William Mathis
L.G. Weathery
Duncan Kellett
Thomas Lively
James Harris
William Stewart
C.A. Price
Brice Strange
George Suillen
J.M. Smith
Isaac Tallent
Lui Tapp
Lee Thomas
John Weaver
Jake Weaver
Thomas Abrams
Hugh Abercrombie
William Cameron
F.M. Costle
Pennel Chandler
Francis M. Ellerson
Perry Foster
Robert Harlow
Simeon Harlow
Burt Harlow
Corbin Hood
Pascal Hancock
Benjamin Large
James Mills
Cicero Sewell
John Satterfield
William Sanders
Henry Adcock
Thomas Adams
Gilford Adams
William Bullard
Ben Mathis
William Mann
John Montgomery
George W. Neal
Green Neal
John W. Penn
William Johnson
Green Mallett
Wesley Sparks
John Pettyjohn
Robert Bolling
Sanford Penley
J.W. Pendley
D.M. Rounsaville
Powell Rhineheart
Aaron Sewell
Mastin Williams
H.C. Weaver
Nelson Wright
William M. Jones
William E. Cleghorn
Joseph C. Price
T.B. Allen
W.G. Agnew
W.T. Burkes
John Burnett
T. Burkes
A.J. Caney
Charlie E. Dickson
S.E. Dickson
S.L. Dickson
W.C. Edmondson
John Ethridge
James Freeman
John Frasier
W.L. Gaines
J.R. Grant
J.H. Harris
J.T. Harris
T. Hemphill
Wade Kilgo
Abe Lewallen
F.L. Lyday
B.F. Lowe
R.B. McKinney
W.P. Middleton
F. Millican
S.S. Marr
P.B. Millican
J. Owings