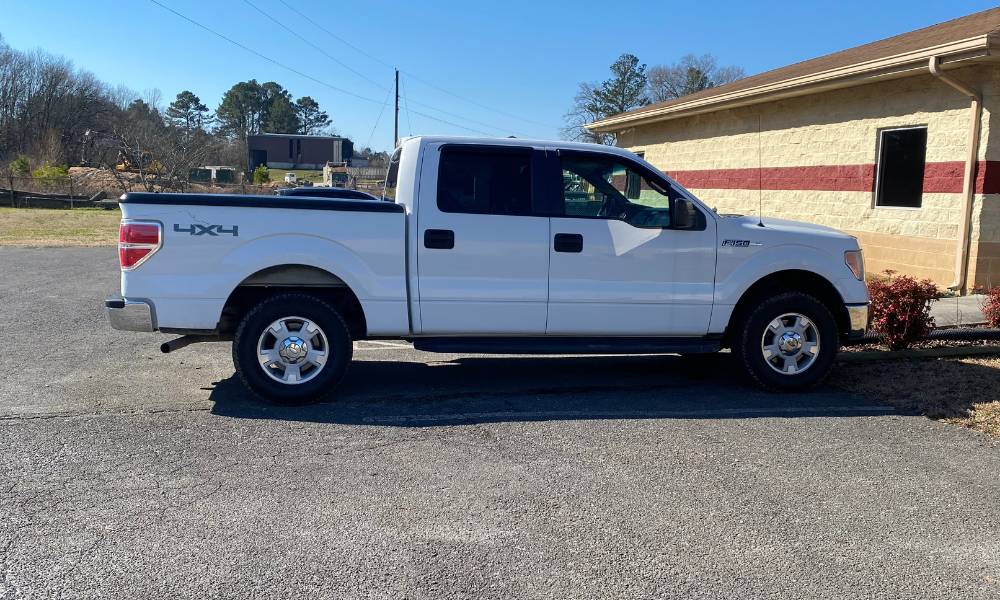 Chattooga County EMA director, Pamela Vaughn, and 911 director, Fran Hamilton, got a surprise when Sole Commissioner Blake Elsberry handed them a set of truck keys. Elsberry had been trying to decide what to do with the county truck driven by the previous commissioner.
"They needed a reliable vehicle, and right now I am not going to buy another vehicle so this made sense," Elsberry said. Elsberry uses his personal truck for county work and driving to and from the commissioner's office. "My truck does fine, I was used to driving to work in Rome four days a week, plus being on call for 10 years, my truck does fine to ride around and look at county roads." Elsberry does not turn in miles or gas to the county for reimbursement.
"We are very humbled and blessed to have received this vehicle. We have been in need for a reliable way to travel for several years now, and had absolutely no idea we were going to be given this truck until the Commissioner handed us the keys. We plan on many years of service from this truck and cannot thank the Commissioner enough," Hamilton told AllOnGeoriga.
"We were driving a 2002 Ford Ranger that had been handed down through the years. This truck has served three former EMA Directors and had begun our current EMA Director's fourth year of service," Hamilton explained.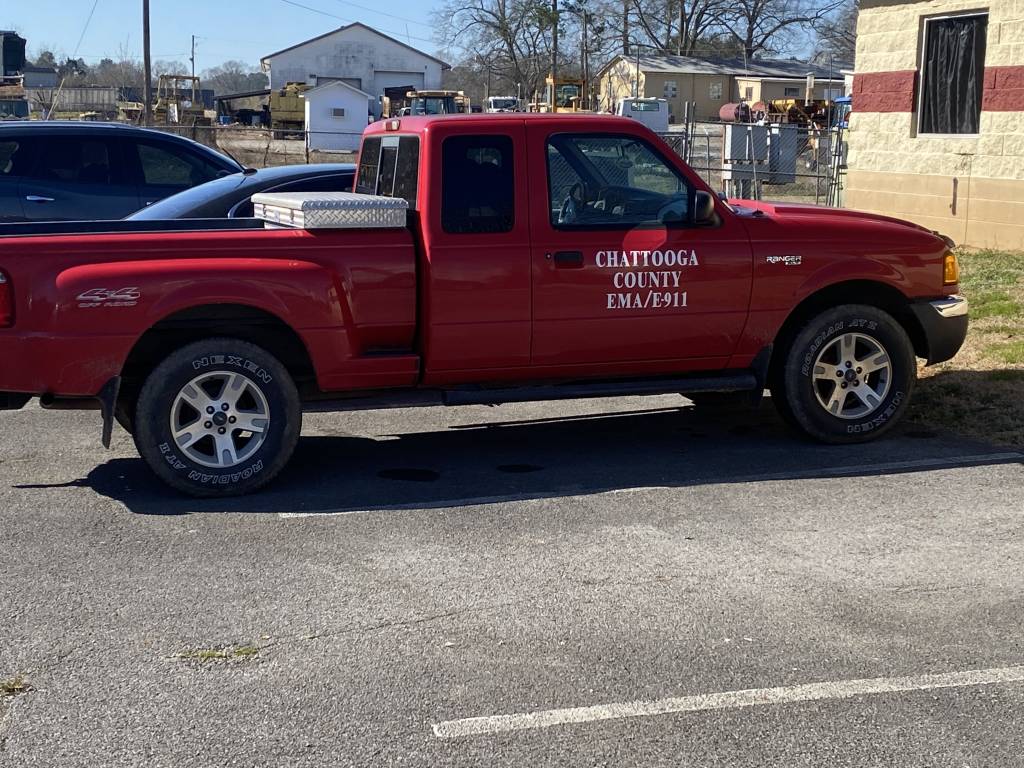 "The EMA Director and myself utilize the EMA truck to respond to Incidents that require an EMA presence, perform mapping and addressing, as well as EMA meetings and training events that we attend. Also, when inspections are due for the Fire Departments, the EMA Director will escort the State Inspector to the various Fire Departments for the department inspections. Also during weather events, the EMA truck is used to help monitor the river levels, road conditions, and sometimes assists with directing traffic where needed. Damage assessments are performed after significant weather events where damage has occurred. We transport supplies back and forth for various events. During the Covid 19, we utilized the EMA truck to transport Personal Protective Equipment (PPE)  to the county for use by the courthouse, funeral homes, and various other public safety personnel as well as delivered supplies to assisted living homes," Hamilton said.
Director Hamilton also said a a special thanks was in order for Sheriff Mark Schrader for donating a bed cover for the truck, to help insure the staff can transport supplies during bad weather.
"We love our county and we are very blessed to be able to service the citizens of Chattooga County," Hamilton said.