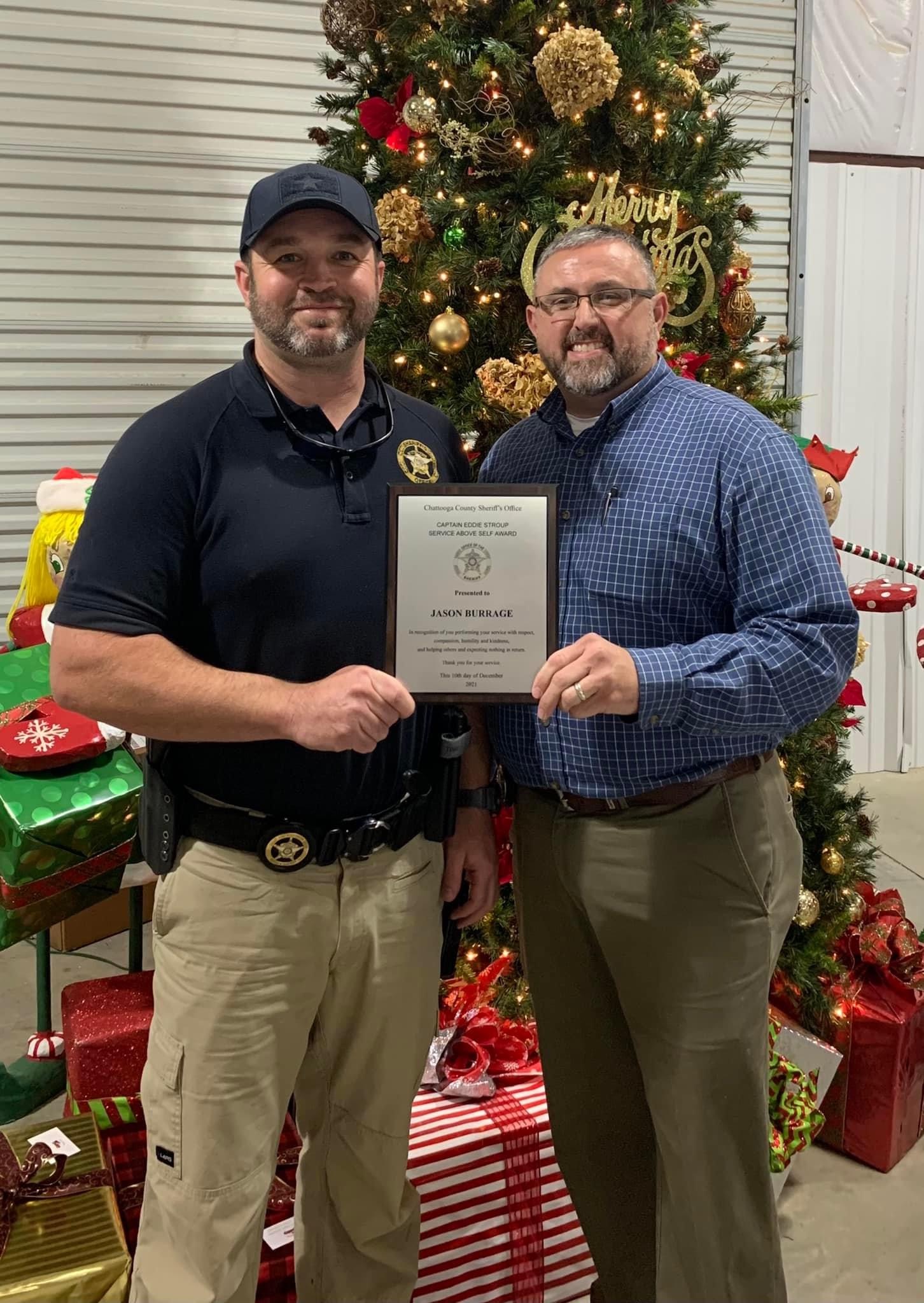 Recently, the following Chattooga County Sheriffs Office employees were given certificates of service and awards at the annual Christmas dinner. "It is an honor to work with such a great and professional bunch of people. We know that we are only human, but we strive each day to provide ethical and professional law enforcement services to the fine citizens of Chattooga County," Sheriff Mark Schrader said.

Receiving awards and recognitions were Chief Deputy Kevin Woods for 15 years of service with the Sheriffs Office, Deputy Jenny Dalton for 10 years with the Sheriffs Office and Chief Investigator Jason Burrage for 10 years with the Sheriffs Office.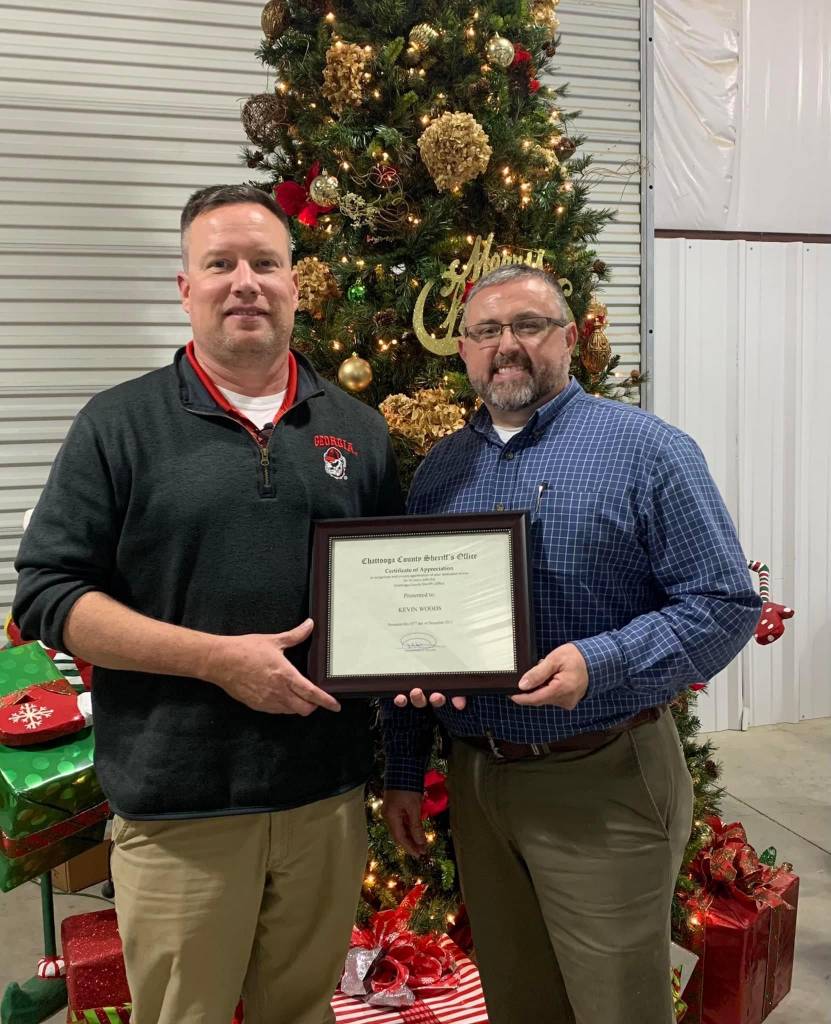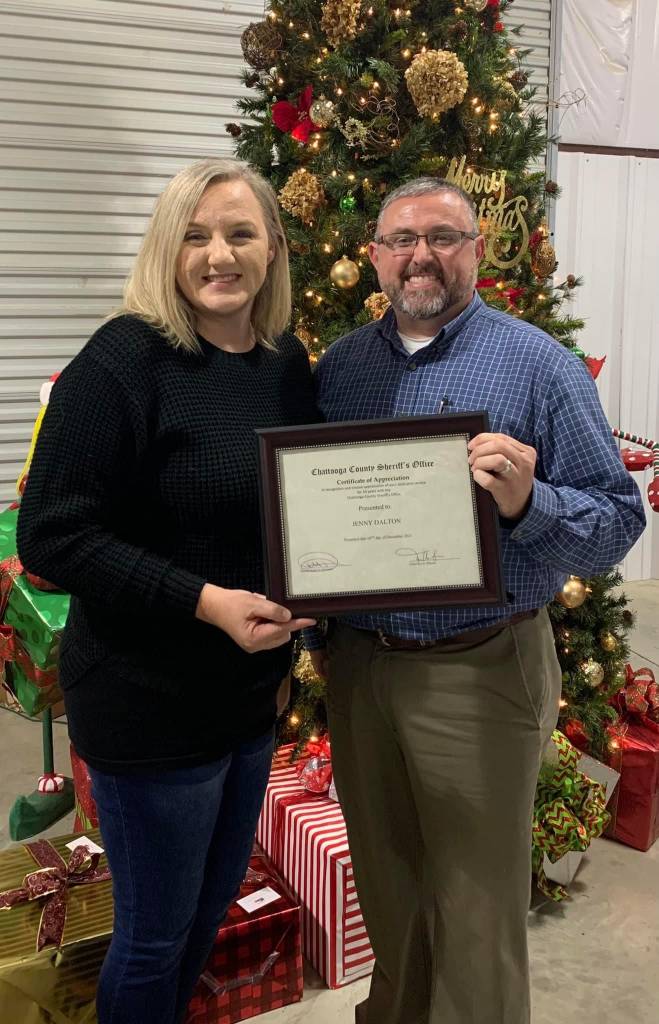 The "Officer of the year" award is voted upon by each officer. This award is selected based on overall performance and for the individuals outstanding qualities in their division.
For the jail division Cpl. Corey Hunter was selected by his peers as their "Officer of the year".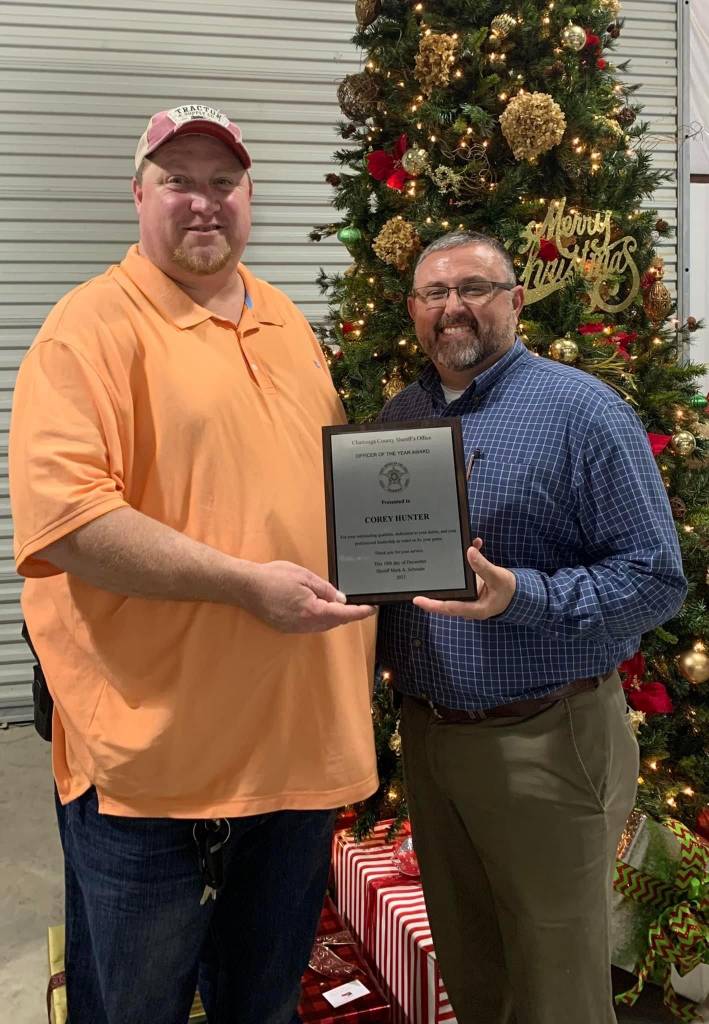 There was a tie in the patrol division between Cpl. Nicole Flood and Deputy Jared Wilks, both receiving an equal amount of votes by their fellow employees.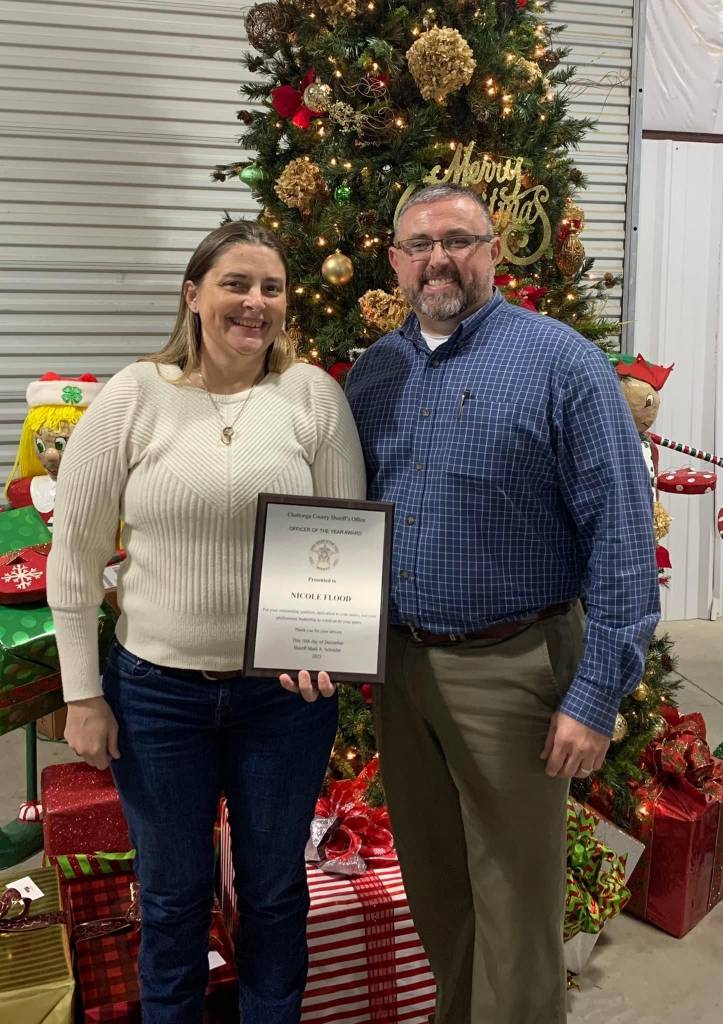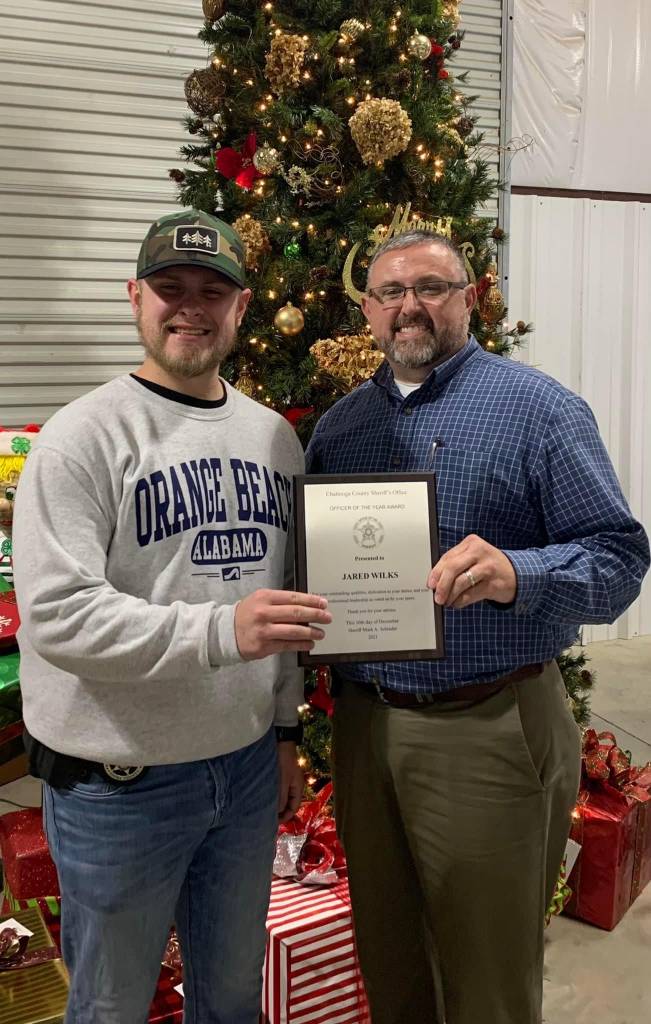 Cpl. Tim Gilbreath and Inv. Wendell Flood won the "top shot" award for their outstanding marksmanship on the firing range during our annual re-qualification course.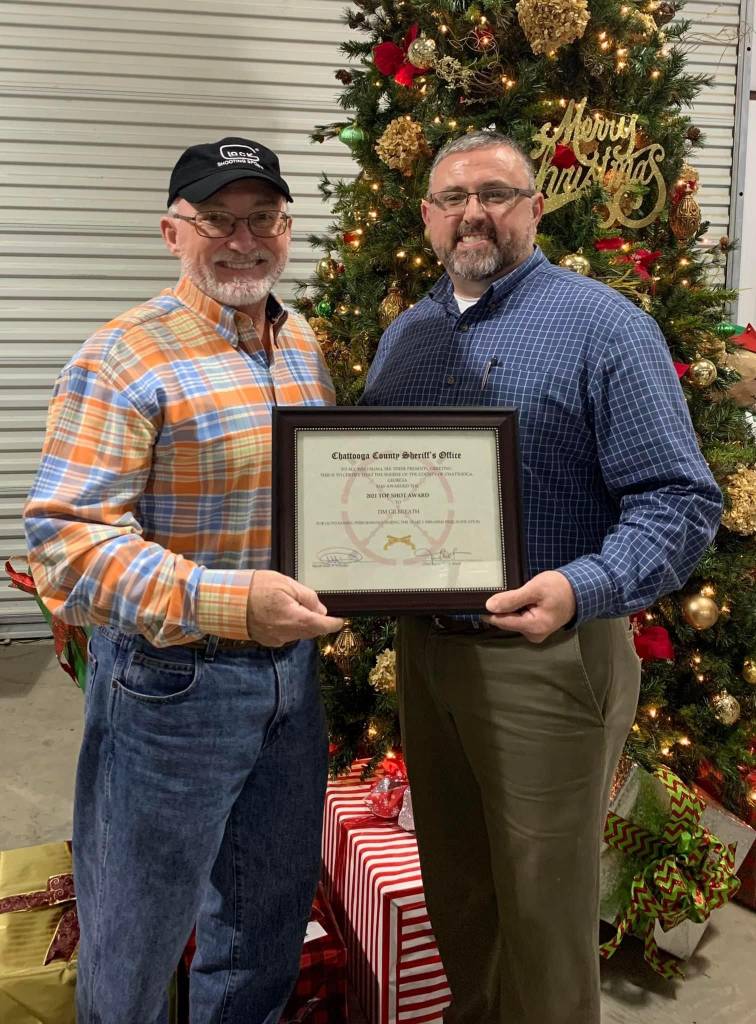 Last, but definitely not least, was the selection of our 2nd annual "Captain Eddie Stroup-Service above self award". This award was started after Captain Eddie Stroup passed away last year after his battle with cancer.
"Captain Stroup's work ethic and dedication to law enforcement was exemplary. He continued to work throughout his sickness and was always ready for what was ahead of him, always putting his service before himself"," Schrader said.
This years award was presented to Chief Investigator Jason Burrage. "Chief Investigator Burrage's service and dedication to the law enforcement profession is exemplary. He always finds time to "lend a hand" to any employee who needs it and he is always ready to tackle the tasks at hand no matter what they entail, putting his service above himself," Schrader said.
"I am super proud of each and every employee of the Sheriffs Office. They have been working non-stop in the current short staffing we've experienced. Many working through their days off. I am truly honored to stand and work alongside these fine men and women who are some of the best law enforcement officers you will find."
via: Sheriff Mark A. Schrader Facebook