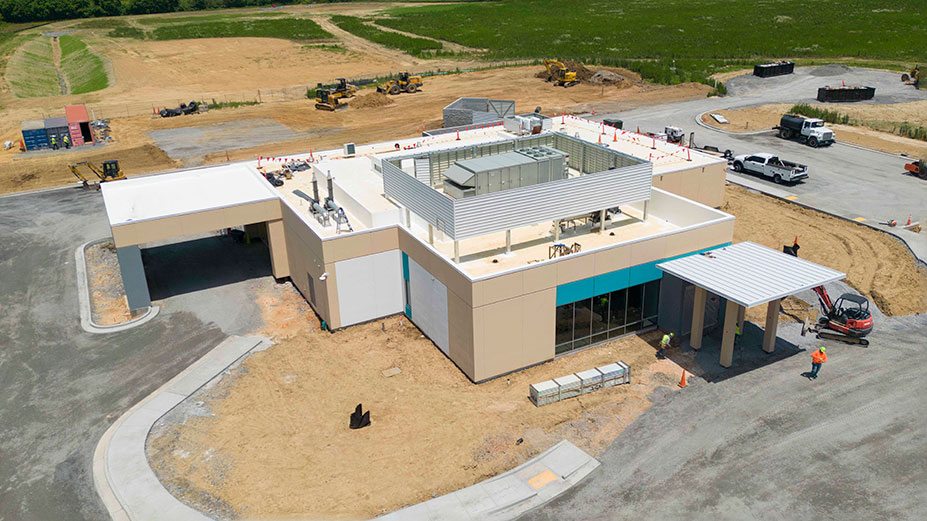 A career fair in Summerville organized by Atrium Health Floyd will include positions at the Freestanding Emergency Department (FSED) being built in Chattooga County.

The event will take place Friday, Aug. 4, from 9 a.m. to 3 p.m. at the Chattooga County Civic Center, 44 GA. 48. Applicants should bring a resume. The fair will include on-the-spot interviews for opportunities at FSED, which is expected to open this fall.
Positions available include registered nurses, medical laboratory technicians, imaging technologists, paramedics, patient registration and security.
"We will need a full complement of positions to operate the FSED," said Amy Simmons, director of talent acquisition at Atrium Health Floyd. "I'm excited about the services it will provide area residents, and the employment opportunities range from medical positions to clerical opportunities."
The $18.4 million FSED will serve residents in Chattooga County and portions of Walker County and northeast Alabama. The facility will include six treatment rooms along with onsite laboratory and imaging services, including X-ray and a computed tomography (CT) scanner.
The 10,884-square-foot facility will also be home to a new mobile mammography unit to ensure more women have convenient access to lifesaving breast cancer screenings. A helipad will also be located on-site, providing quick access to Atrium Health Floyd Medical Center, the only Level II trauma center in northwest Georgia.