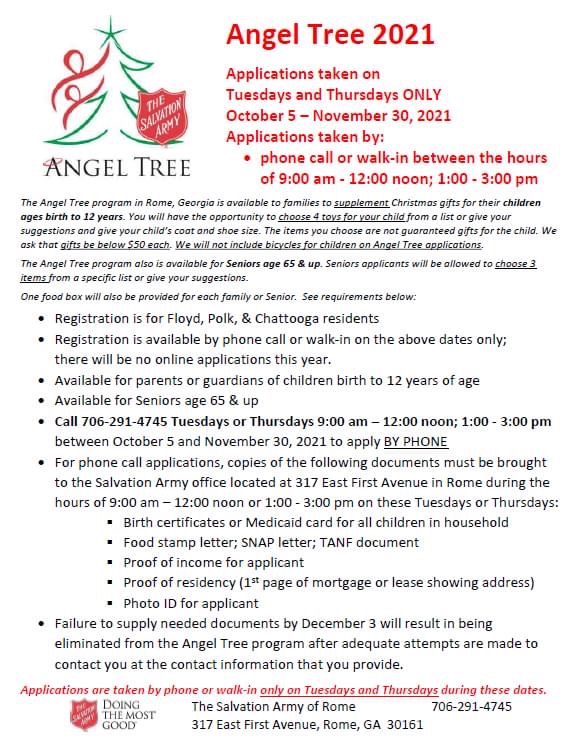 Angel Tree applications opened on October 5 and will be accepted through November 30.
Call in or walk in only, Tuesdays and Thursdays only.
9:00 am to 12:00 noon and 1:00 pm to 3:00 pm.
Masks are required for walk in applications.
If you call in or walk in on other days, you will be asked to call or come back on the appropriate day.
Applications will not be accepted after November 30.
Take note of details below.