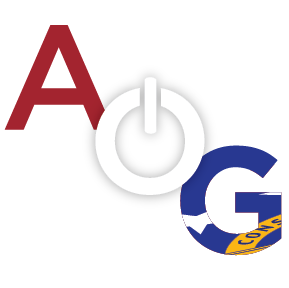 All On Georgia-Chattooga recently celebrated a milestone with 300,000 views per month that, in a county of barely 26,000 people, has been an overwhelming indicator of success. With just over one year under her belt, News Director, Casie Bryant, has filled a void in a rural town that has been accustomed to a small AM radio station and a newspaper published once a week as the only sources of information.
As the internet revolution slowly invades every nook and cranny of Georgia, many people in Chattooga were still reluctant to accept an online-based news agency as their primary news outlet. Over 79% of the population uses a mobile device for some, or all, of their information gathering. Social media has become one of the first stops for information rather than a passing glance. All On Georgia's platform has utilized the immediate results of internet based news that people have become accustomed to, while providing unique local content that residents hunger for. News, by its very definition, is usually "bad" news. With All On Georgia-Chattooga, local events, people, locations and achievements can be highlighted every day with a focus placed on the things that make the county good rather than just a dim view of standard gossip and arrest reports. With featured stories on local characters that reveal heroes and celebrities right among the residents, All On Georgia-Chattooga is now among the most visited websites in northwest Georgia.
There are incredible local stories that deserve the attention and recognition now provided by All On Georgia-Chattooga and the proof is in the numbers. With nearly 40 counties in Georgia now covered, All On Georgia reaches more rural Georgia readers than any other news source and All on Georgia-Chattooga is the first in Northwest Georgia to reach the 300,000 views per month mark. While many locals scoffed at the idea of another news outlet in such a small area, Ms. Bryant never lost faith. Providing unique local stories on everything from the county's first African-American football player at Chattooga High School, to the unheralded success of recreation league coach, Terry Money, to catching up with local war heroes like Hoyt Williams and Leo Lanier Jr., All on Georgia-Chattooga covers the accomplishments of students, athletes, businesses, farmers and so many more uplifting featured stories that reach far beyond the county lines and give people across the state a more positive view of the beauty of this town and the power of its people.
The addition of online video content has set All On Georgia-Chattooga apart from other news sources and the broadcasting of local football games, while still in the developmental phases, has given people a chance to watch games from the comfort of their own homes. With upcoming additions like the Christmas parade and basketball games, All On Georgia-Chattooga will continue to be a venue for casting a spotlight on some of Chattooga County's finest.
As this year comes to a close, All On Georgia-Chattooga will be sharing some of the most popular stories from 2016.