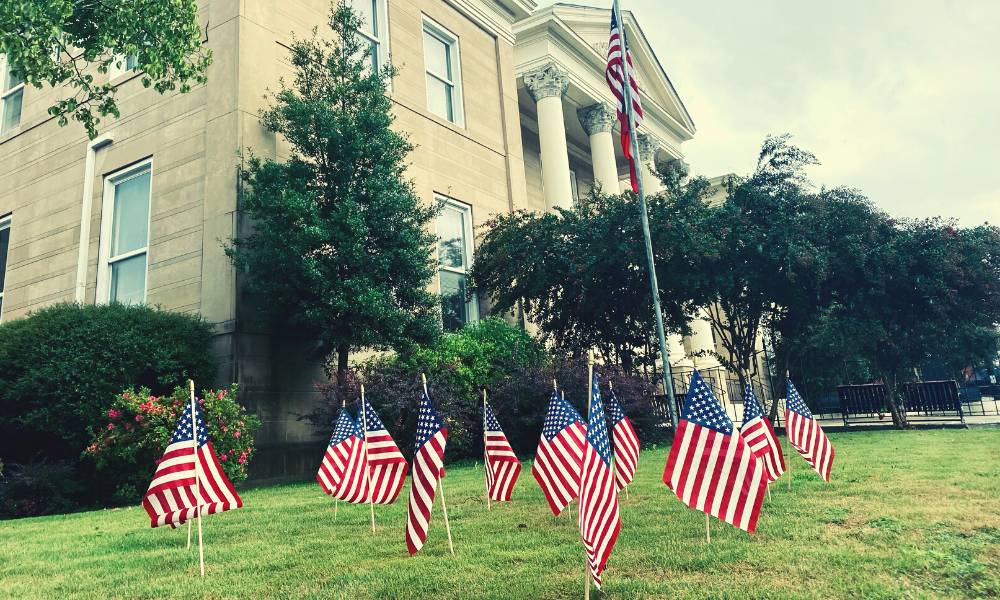 Chattooga County Commissioner Blake Elsberry placed 13 flags on the grounds at the Courthouse Tuesday morning.

The flags honor the service members who died during a bombing near Kabul's Hamid Karzai International Airport, Afghanistan.
"These 13 flags are in honor of the 13 U.S. service members killed in the recent bombing in Afghanistan. Chattooga County honors those brave men and women who gave the ultimate sacrifice while helping to save the lives of others," Elsberry said.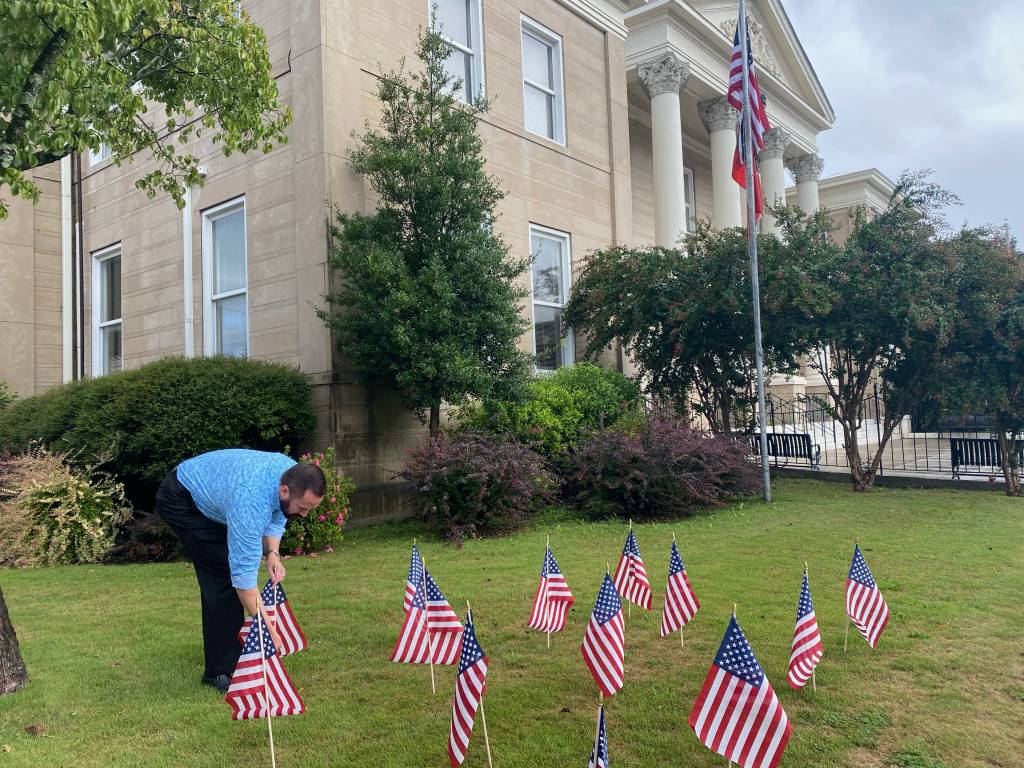 Eleven Marines, one Navy corpsman and one soldier were "killed as the result of an enemy attack while supporting non-combatant evacuation operations," according to a Saturday press release from the Department of Defense, which released the names of the U.S. troops.
The fallen include:
Marine Corps Staff Sgt. Darin T. Hoover, 31, of Salt Lake City, Utah
Marine Corps Sgt. Johanny Rosario, 25, of Lawrence, Massachusetts
Marine Corps Sgt. Nicole L. Gee, 23, of Sacramento, California
Marine Corps Cpl. Hunter Lopez, 22, of Indio, California
Marine Corps Cpl. Daegan W. Page, 23, of Omaha, Nebraska
Marine Corps Cpl. Humberto A. Sanchez, 22, of Logansport, Indiana
Marine Corps Lance Cpl. David L. Espinoza, 20, of Rio Bravo, Texas
Marine Corps Lance Cpl. Jared M. Schmitz, 20, of St. Charles, Missouri
Marine Corps Lance Cpl. Rylee J. McCollum, 20, of Jackson, Wyoming
Marine Corps Lance Cpl. Dylan R. Merola, 20, of Rancho Cucamonga, California
Marine Corps Lance Cpl. Kareem M. Nikoui, 20, of Norco, California
Navy Hospital Corpsman Maxton W. Soviak, 22, of Berlin Heights, Ohio
Army Staff Sgt. Ryan C. Knauss, 23, of Corryton, Tennessee