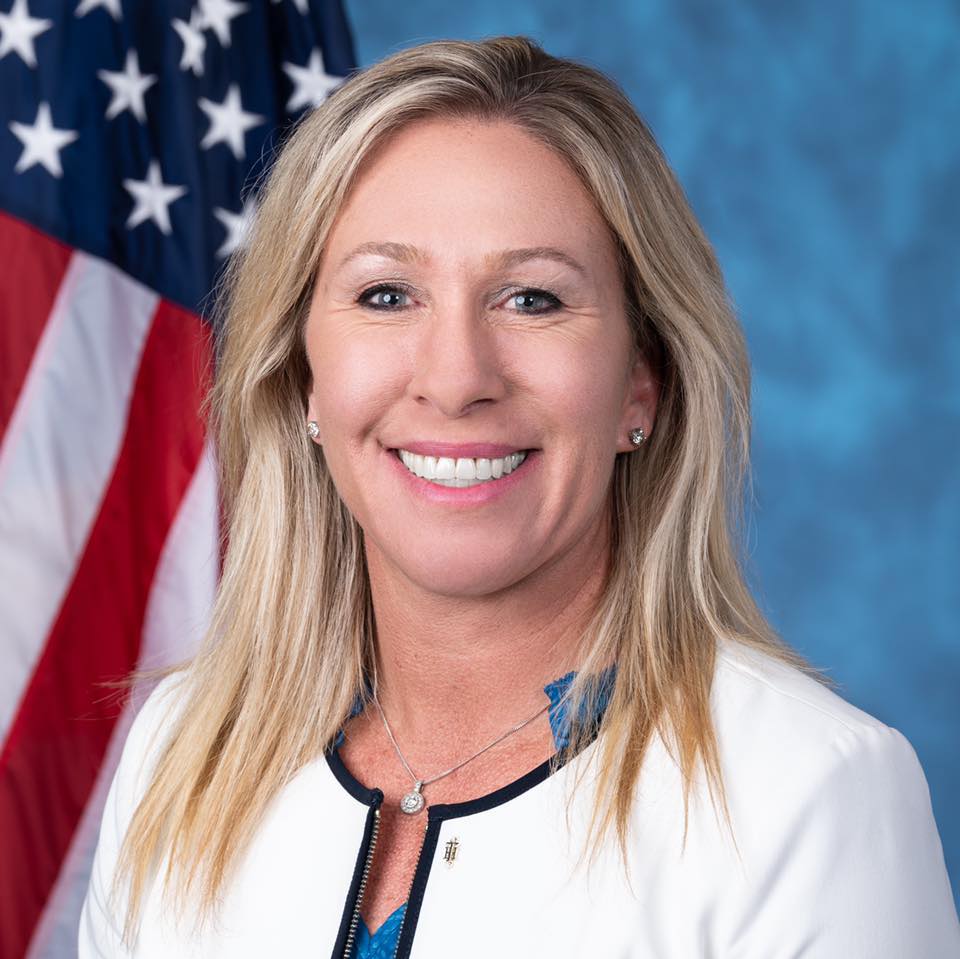 This week, Congresswoman Marjorie Taylor Greene introduced two pieces of  legislation.
H.R. 2446 to award three Congressional Gold Medals to the heroic law enforcement officers and those who protect American cities from Black Lives Matter (BLM) terrorists.
Awarding three Congressional Gold Medals to Law Enforcement Officers will:
Honor over 2000 law enforcement officers who were injured while defending American cities during the riots and express that the officers who serve and defend American cities should be recognized.
Arrange for the making and presentation of three gold medals to be given to the Minneapolis Police Department, Portland Police Department, and Smithsonian Institution.
Allow the Secretary of the Treasury to commission duplicates.
Stipulate that the Secretary of the Treasury must ensure that the medals will not spend additional taxpayer dollars by drawing from the U.S. medal fund at the U.S. Mint.
Congresswoman Marjorie Taylor Greene released the following statement:
"Starting in May 2020, Black Lives Matter launched a domestic terrorist campaign to burn down American cities, loot small businesses, and murder citizens. Even today, the violent rampage rages on in every major city across our country.
"In the face of this dangerous threat, our men and women in blue have stood strong by defending our streets, protecting storefronts, and restoring order. The heroic action of American law enforcement is the only force standing between us and total anarchy.
"This week I introduced legislation to honor the bravery and sacrifices of police officers across America who have quite literally put their lives on the line and fight back against Black Lives Matter terror.
"Congress should boldly and proudly BACK THE BLUE by passing H.R. 2446 immediately."
Representatives Yvette Harrell (NM-2) and Andy Harris (MD-1) have joined Congresswoman Greene as original cosponsors to H.R. 2446.
Congresswoman Greene also continues to put America First by introducing the No Funding For Terrorists Act which stops all financing to those who commit acts of violence against United States and Israeli citizens. This bill would prevent future payments like the $235,000,000 payout to the Palestinian Authority just authorized by the Biden administration.
The No Funding For Terrorists Act will:
Block all USAID funding to Gaza and the West Bank that would directly benefit the Palestinian Authority.
Cut the caveats and exemptions from the original Taylor Force Act that gives the Secretary of State the option to send foreign assistance if he files paperwork to Congress explaining that the Palestinian Authority is taking steps to ends acts of violence against U.S. and Israeli Citizens.
Press Release: Congresswoman Majorie Taylor Greene