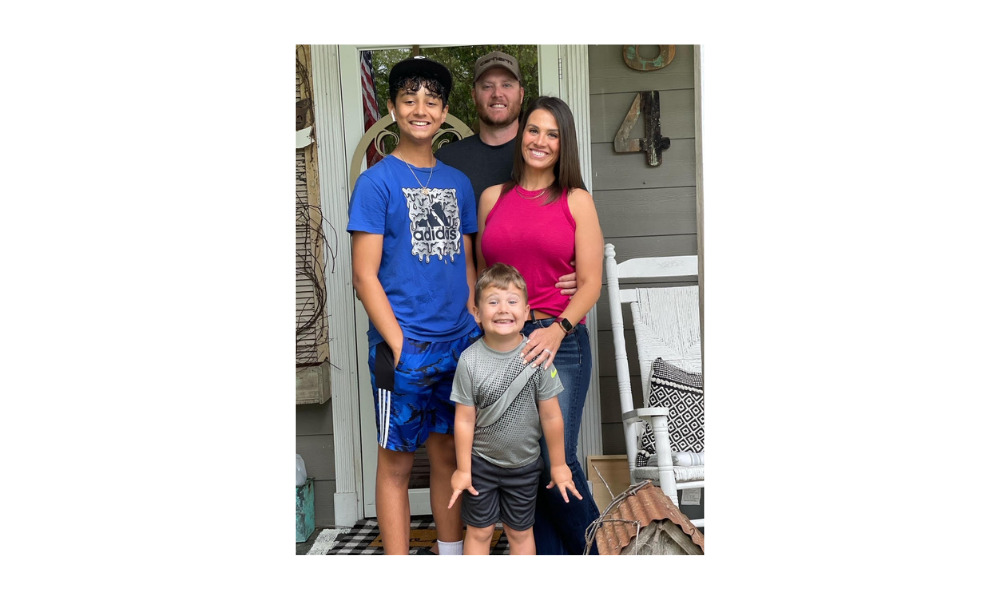 Candidate Questionnaire  — Board of Education (Chattooga)
NAME: Bonnie Fletcher
POST: BOE Seat 4


Please provide a brief bio on yourself.
My name is Bonnie Fletcher, I am a local business owner and also an employee of our local radio station. I am a 2003 graduate of Chattooga High School and currently serve on the School Council for Summerville Middle School. I am married to Justin Fletcher and we have two amazing sons who attend Lyerly school. I love our community and am honored to have the opportunity to run for the Board of Education.
What types of experiences and understanding of the education system do you believe is necessary to competently serve on the Board of Education?
Understanding the roles of the individual board member, the board as a group and the role of Superintendent sets the tone for everything the board does. Being open-minded and listening to what the community and system has to share and the ability to work as a team.
What are three strengths of which our district can be proud? Why do you see these as strengths?
1) Communication – While there is always room for improvement, our system does a great job trying to get information to parents through papers, email, phone calls, etc.
2) Finances – Our system has a very secure financial line that allows the schools to operate with confidence.
3) Facilities – Chattooga County Schools have some of the best facilities of any system in the state. I'm excited to see what the future holds for all of the schools in our system.
What are three needs that must be priorities for our district to address?
1) Continued improvement
2 & 3) To attract and retain the best administration, faculty and staff.
An individual school board member has no authority; only the board as a whole can make decisions for the district. What skills or traits will allow you to contribute to effective operations of the board as a whole and how do you overcome disagreement?
The ability to listen with an open mind, take in all of the information and make a decision based on the best interests of our school system. Overcoming disagreements can be challenging but I believe by listening respectfully to all the information presented by all parties, it's possible to come to an agreement based on the information at hand.
If (re-)elected, what would you hope would be key accomplishments of the board during your years of service? I would hope we can work together to develop success plans for each and every student in the system and provide support for the faculty and staff.
Chattooga County is very diverse and continues to become more diverse every year – economically, racially, culturally and in other ways. Is the Board of Education and the school system generally doing enough to adequately represent the needs of the various demographics across Chattooga County?
I believe the school system has and will continue to grow and change along with our community. Our system has always adapted and been creative in ways to achieve our goals and serve our students and I look forward to seeing even more growth economically, racially, culturally and more.
What should our school district be doing to ensure the safety of students and staff? Open doors of communication, taking every threat seriously, working closely with administrators, teachers, counselors and SRO's to identify needs and areas that can be improved and also to identify what is currently working and continue in the right direction.
How can the Chattooga County Board of Education be more transparent about activities and finances?
I believe they do a great job of being transparent now. At meetings, finances are discussed in depth before decisions are made. All meetings are posted and open to the public. Records, agendas and minutes of meetings and Finances are available on the system's website and to the public upon request.
https://www.chattooga.k12.ga.us/domain/44
Will any other employment or business venture in which you are vested present a conflict of interest for you as a Chattooga  County BOE member? Please explain your answer.
No, my employment or business will not be a conflict of interest. I am a radio personality, not a reporter. I talk about the music we play and events happening in our area, such as pageants, church fundraisers, blood drives, etc. I hold myself to a high standard when it comes to my job and will not compromise my integrity. I am also part owner of our family ran business where I have an amazing support system.
a) In the event of an unforeseen conflict of interest arising in your official duties, how would you handle such a conflict to ensure maintenance of public trust?
In the event a conflict should arise, I would notify the Chair and Superintendent and abstain from voting on the matter.
Chattooga County School District has operated on a 4-day and a 5-day school week schedule. Do you support the 4-day or 5-day school week, please explain. (Please be clear in your answer I support a 4-day or 5-day) As a parent who has had children on both the 4-day and the 5-day, I support the education of my children whether they're in school 4 days or 5 days. My oldest son flourished on the 4 day calendar and I believe my youngest son will as well. With fewer student and teacher absences, the 4 day calendar allowed more time with highly qualified educators. The decision has been made by the current board to return to 4 days and if faced with that decision, I will take the time to carefully consider both schedules and what is best for our system and students.
What motivates you to want to become a Board of Education member? My children and the children of this community. When I look at these kids, I see my own kids and I want them to have bright and successful futures. I want them to know they are loved and someone will always be fighting for them.
What attributes are essential for successful school board members?
Being open minded, resilient, caring, committed to our students, faculty and schools, having a vested interest in the system, the ability to listen and to work as a team.
What do you see as the board's responsibilities and roles?
Looking out for the best interests of our students and ensuring that our tax dollars provide our students with the best possible education. The board has to work with the community  and is a critical link between our community and our schools.
Do you have sufficient time/energy to devote to being a Chattooga County Board of Education member? I do
Describe the role of the Superintendent.
The Superintendent works with the local board to lead the school system and operate in a fiscally sound matter and supports board decisions. The Superintendent makes recommendations for school personnel and evaluates staff and programs, communicates needs of the school system to the public, advises the board of changes or trends in education that might affect the school system. You might call the Superintendent the Chief of our Tribe.
With only one or two meetings a month, all school boards are limited in what they can do. How does/should the board decide what is most important?
By visiting the schools and talking to staff, students and also to the public, identifying the needs within our system, discussing them with the board and then prioritizing those needs.
Do you think our local BOE seats should be a nonpartisan election? Please explain
I do, political party should not be a factor in local BOE elections. People should have the ability to vote for BOE members freely without having to choose which party ballot they want to vote on.
Do you think superintendents should be appointed by the BOE or elected by the voters? Board Appointment seems to work, and it is the constitutional amendment process required to use in Georgia.
Are there specific needs you feel that are important for your district's school to perform better? Yes, I believe one of the biggest needs in our district and most districts in our area is the need for better internet. Internet accessibility is an issue not just within our school districts but county wide.
The daily operation of schools is not a role of a board member. How would you help someone who comes to you with a complaint about a teacher or coach? I would refer them to the chain of command within their particular school and if necessary, provide the email address or most effective form of communication for them to reach out.
Top tier jobs in the school system need to understand what is going on in the community to better help the students. Should administrators, principals and leadership positions live, shop and invest in the county they are employed by? I do believe that all employees of the system should also be a part of the community. Administrative and leadership positions need to understand and participate in community activities and businesses so they can better understand the issues or matters that students may have.