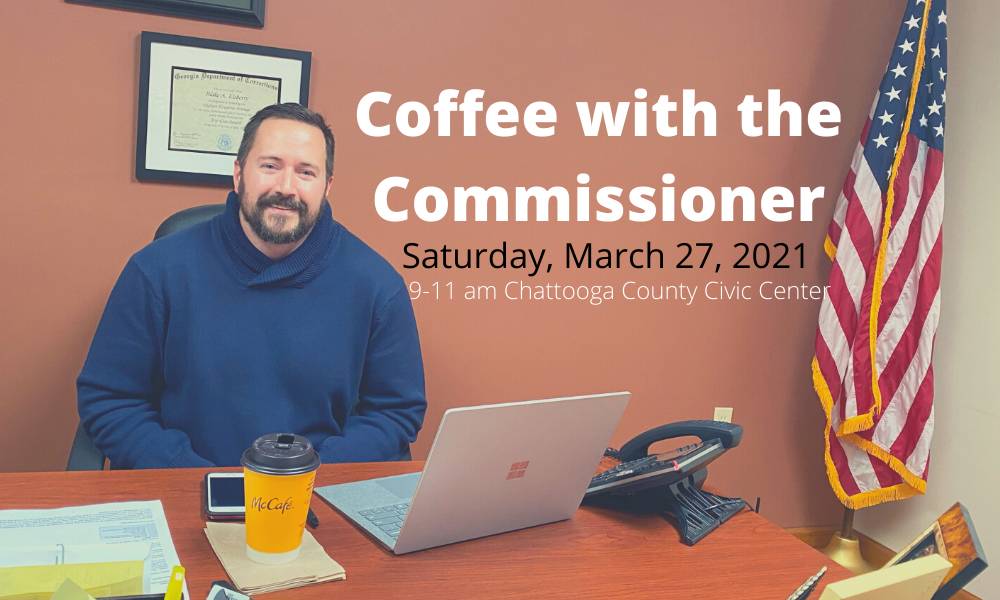 Chattooga County Commissioner, Blake Elsberry will be holding his first public meeting Saturday, March 27th from 9-11 am at the Chattooga County Civic Center.

The meeting will be less formal than a regular government meeting, "it's going to be a coffee with the commissioner type situation," Elsberry said.
Elsberry will be providing a handout for the attendees with everything the commissioner's office has completed in his first three months in office. "People can come up and talk to me directly or they can talk to the department heads, all the department heads will be there."
Department Heads:
Public Works: Yancey Robinson
Water Department: Eugene Cordell
Animal Control: April Dempsey
Pamela Vaughn, EMA Director and Fran Hamilton, E911 Director, will be at a training that Saturday.
"Coffee will be provided," Elsberry added.
Elsberry has also invited all the county elected officials to be there if they are available.