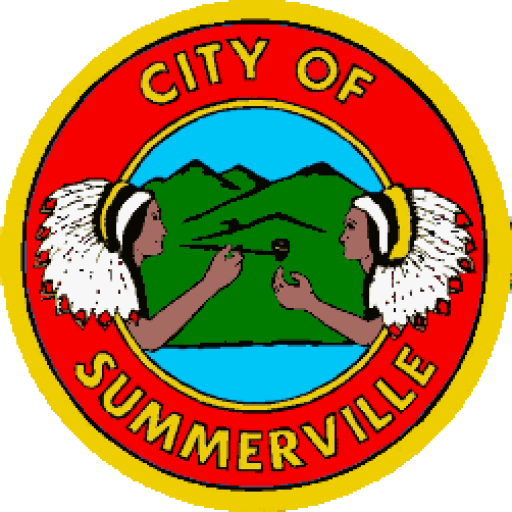 The City of Summerville has released the agenda for Monday's virtual meeting.
Pre Meeting Question & Answer
There will be a Question and Answer session with the Mayor and members of the City Council prior to the start of the meeting at 4:30PM. To join the Q&A session, use the meeting info listed below.
Zoom meetings notes for participants: You may join via computer, smart phone, and telephone. Participants will be muted by upon joining the meeting, and will be given opportunity to speak in sections of the meeting for public comments and questions.
Meeting ID: 842 4258 5058
Password: 995947
To join by computer or smart phone:
https://us02web.zoom.us/j/84242585058?pwd=czBObjdzcnR4OFBKbTlCSlpoa0QxZz09
To join by telephone:
Call 1-646-876-9923 and enter the meeting ID and password when prompted
City of Summerville
P.O. Box 180
Summerville, GA 30747
Harry Harvey, Mayor Kristy L Dennis, Seat 3
David Ford, Seat 1 Joe Money, Jr., Seat 4
Dana W Mosley Seat 2 Zachary Martin, Seat 5
AGENDA
Regular Called Meeting
Teleconference Meeting
January 11, 2021
5:00 P.M.
(1) Call to order
(2) Roll Call
(3) Invocation
(4) Pledge of Allegiance
(5) Approval of Meeting Agenda
(6) Consent Agenda
A. Mayor's Comments – Harry Harvey
i. Announcements/Comments
ii. Introduction of guest/visitors
(7) Reports and Presentations
 City Attorney – Albert Palmour
 City Manager – Janice Galloway
 Financial Report (Attachment)
 Comments
(8) Old Business
a. Consider approving the following setback reductions for 6
Alred St, property owner Mark Underwood, Jr.
(parcel #00S3900000016) (see attachment):
 Reduce the 30-foot setback from Alred Street to the
mobile home to a zero setback.
 Reduce the 30-foot setback from Seventh St to the
mobile home to a zero setback.
 Reduce the side yard setback from a 10 feet to the
mobile home to a zero setback.
i. Discussion
ii. Action
b. Second Reading and Adoption of the FY 2019-2020 Year-End
Budget Ordinance (see attachment):
i. Discussion
ii. Action
(9) New Business
a. Approve minutes:
i. Discussion
ii. Action
b. Audit Presentation from Chrysan Thomas, CPA:
i. Discussion
ii. Action
c. Approve purchase of GAC for media changeout at the Water
Treatment Plant from Calgon Carbon not to exceed $55,000:
i. Discussion
ii. Action
d. First Reading of FYE 2021 Mid-Year Budget Ordinance (see
attachment):
i. Discussion
ii. Action
e. Approve purchase of a breaker hammer from Yancey Rents in
the amount of $28,999.(see attachment:
i. Discussion
ii. Action
f. Approve payment to William D. Patty Construction in the
amount of $9266.48 for November billing, for rock, chert,
and sand (see attachment):
i. Discussion
ii. Action
g. Appoint a three-member Appeals Board from the attached
list for a three-year term (see attachment):
i. Discussion
ii. Action
h. Executive Session- Discuss Personnel, Pending Litigation,
and Land Acquisition:
i. Discussion
ii. Action
(10) Public Comments
(11) Adjournment