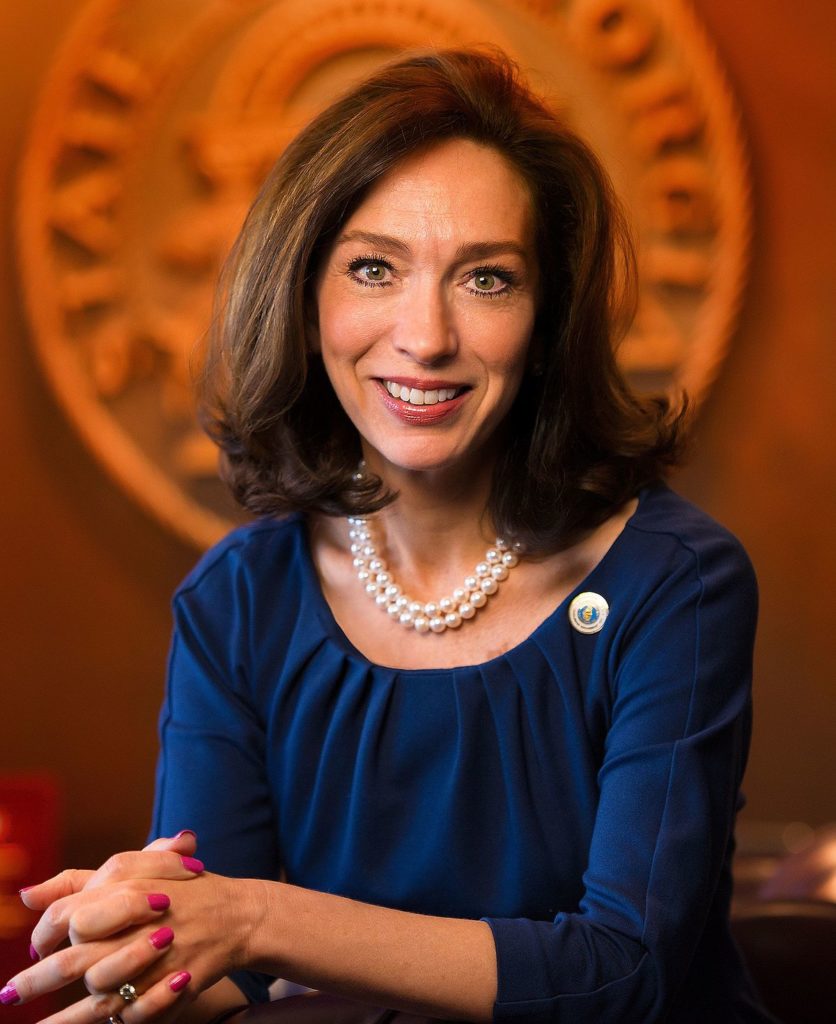 The Democratic Party of Chattooga County will hold its annual Jefferson-Jackson Dinner on October 5th at the Civic Center in Summerville. This year's event will feature Teresa Tomlinson, 2020 Senate candidate, as its keynote speaker.

Ms. Tomlinson is an 8th generation Georgian, a graduate of Emory Law School and served two terms as Mayor and Public Safety Director of Columbus, GA, the second largest city in the state.
As Mayor, her administration reduced crime by 42%, dramatically reduced the city's unemployment rate, revitalizedblighted neighborhoods, reduced homelessness and improved city services while reforming the city budget in the face of declining revenues. Thanks to her leadership, Columbus earned a spot as one of the top 25 Best Run Cities in America.
Prior to serving as Mayor, Ms. Tomlinson worked as a litigator representing clients against some of the most powerful corporations in the country, from big banks that took advantage of the vulnerable to a chemical conglomerate that allowed pesticides to destroy farmlands. Her success quickly earned the respect of her peers and she became the first female partner of her firm.
Ms. Tomlinson feels her background provides her with the skills she needs as Georgia's Senator, stating, "If you want to change an entrenched power structure, you've got to be willing to take on a few bullies and write a whole new playbook. That's what I've done my entire career."
Teresa Tomlinson has been named six times to Georgia Trend's 100 Most Influential Georgians. Due to her work as Public Safety Director, she maintains a National Security Secret Clearance with the Department of Defense.
"We are honored to host Ms. Tomlinson in Chattooga County and look forward to hearing her vision for representing Georgia's interests in Congress," stated Brandon Gurley, local party Chairman. "Her many accomplishments as mayor of Columbus prove that she is a leader who knows how to get things done. Georgia needs her in Washington."
The dinner is open to the public. Tickets are $20 per person and may be obtained by calling or texting Brandon Gurley at 706-512-2253.
Media release from the Chattooga County Democratic Party