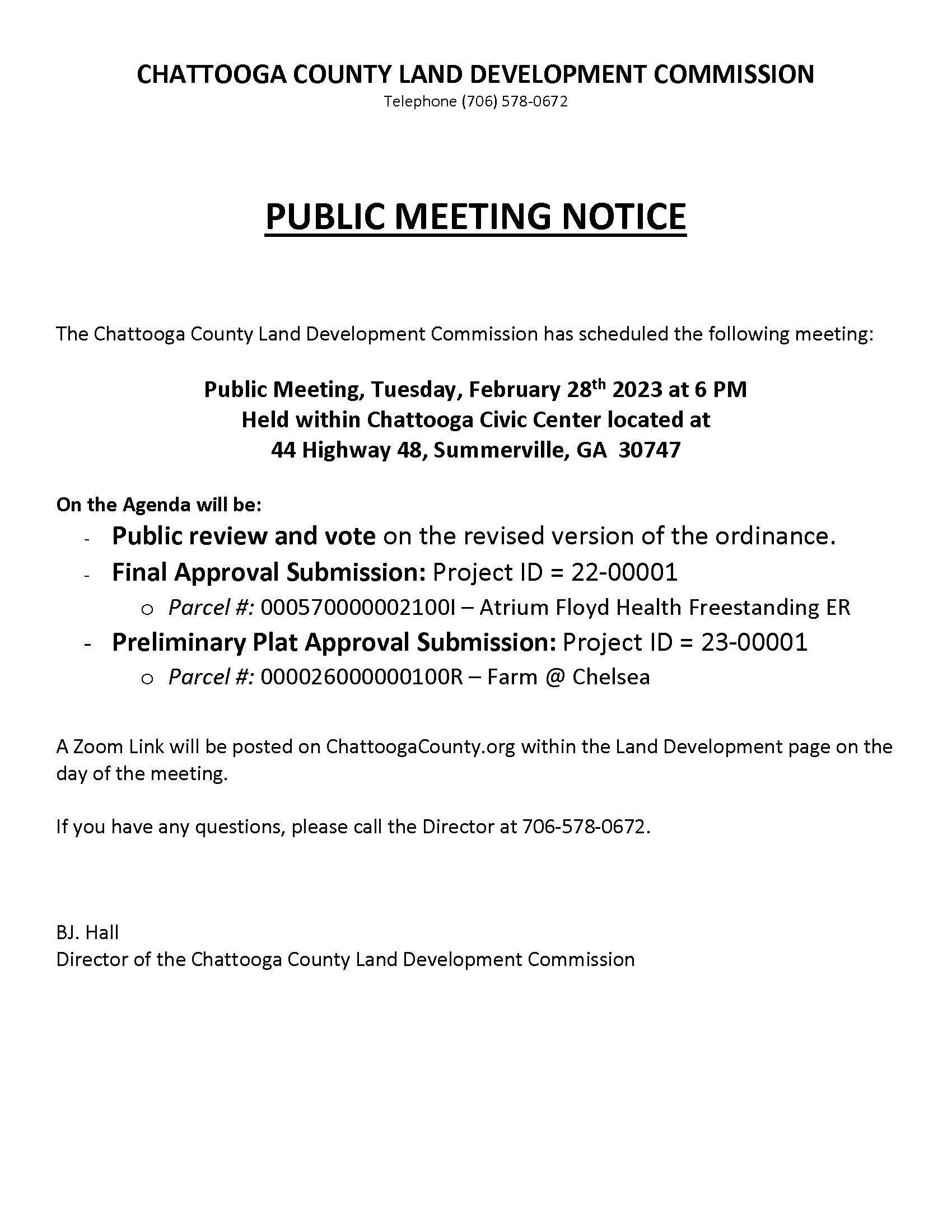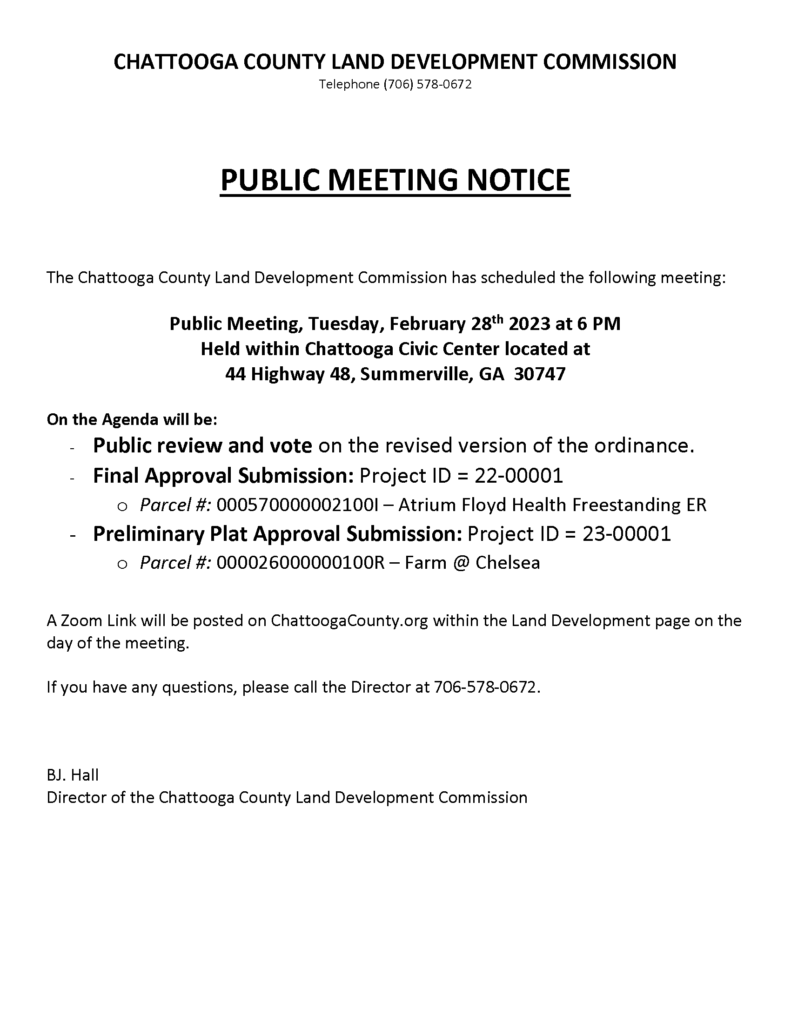 — 23/02/28 Meeting Notes and Documents — UPCOMING MEETING!
Meeting (23/01/17) Agenda 
— Call to Order– 
Preliminary Comments from the Public or Committee
 –Minutes–
Minutes From Last Meeting Read by Secretary
–Old Business–
Vote: Final draft of the revised ordinance after public input; send to Commissioner
Final Approval Submission – Project ID: 22-00001 – Atrium Floyd Health Freestanding ER
–New Business–
Inquiry: Preliminary Plat Application from contract holder of The Farm at Chelsea (Parcel # 000026000000100R)
 — Public Comments and Questions– 
–Adjournment of Meeting–
Meeting Information
Land Development Meetings are held during the following months: January, April, July, and October. They will be held at the Chattooga County Civic Center (44 Hwy 48 Summerville, GA) at 6PM EST. Also, they will be advertised in the local paper.
— 23/01/17 Meeting Notes and Documents —
(Click Here to Watch the Recorded Zoom Meeting)
(Click Here to Download Minutes from the meeting)