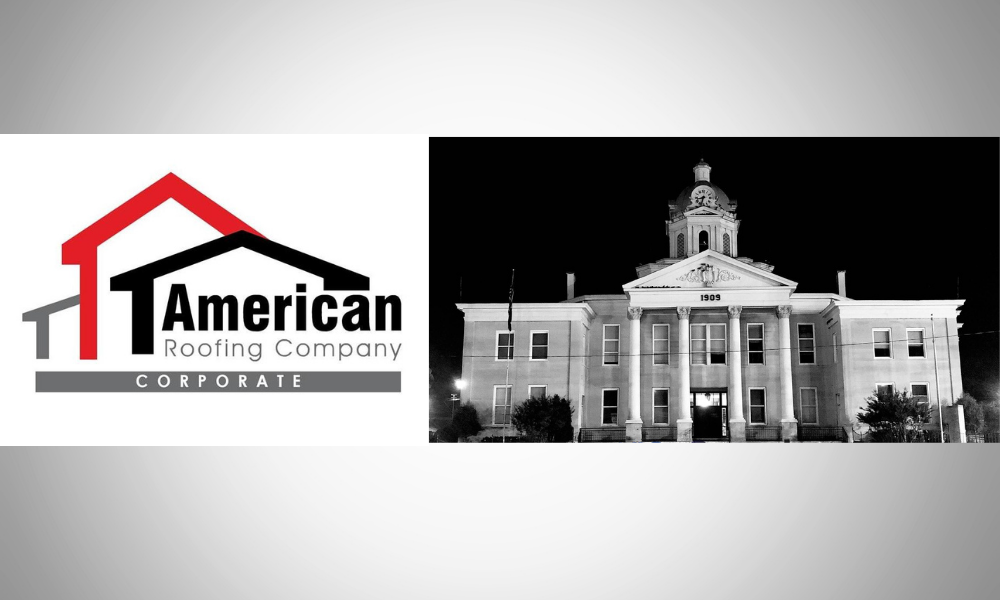 Chattooga County Commissioner Blake Elsberry announced American Roofing has been awarded the contract for the Chattooga County Courthouse roof.

Pursuant to an act of Legislature HB No. 414 (Georgia Laws 1956, Page 2899 as amended), sealed bids were received by the Chattooga County Commissioner for Courthouse Roof to be replaced.
The bids were accepted until 2 pm, Tuesday, March 23, 2021, at which time bids were opened.
The Commissioner approved the bid from American Roofing Company.
Two companies entered sealed bids, HIS Roofing and American Roofing. HIS Roofing's bid was $78,500, American Roofing's bid was $65,000.
MX-3071_20210323_153018
MX-3071_20210323_153121

Commissioner Elsberry said work on the new roof will begin the week of April 20th and should take about two weeks.
Elsberry had filed a claim for hail and wind damage through the county's insurance company. The claim was approved and the insurance company will be paying a total of $65,962.44.
About American Roofing:
"American Roofing Company, LLC, is the South's largest volume shingle installer with a 2020 total annual revenue of $21 Million.
​
They are a fully licensed and insured roofing contractor that was founded with one goal in mind – to provide superior quality and award winning customer service on each and every roof we install."
​