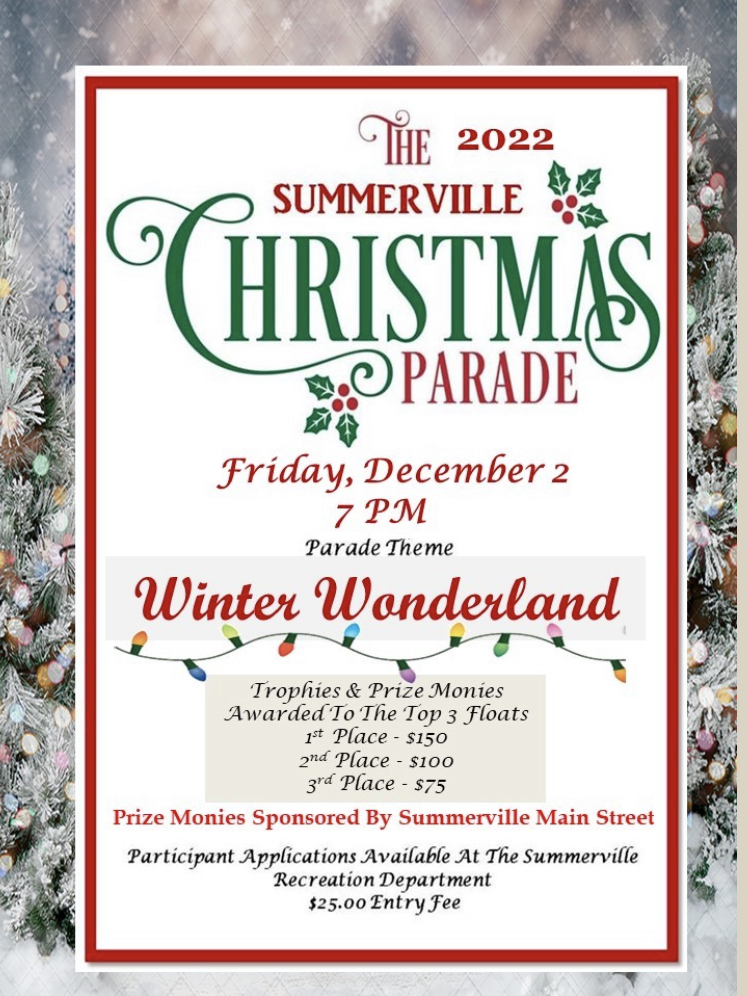 The date for the Summerville Christmas Parade has been set, and like last year, the parade will be held on a Friday evening.
The theme for this year's Summerville Christmas Parade is  "Winter Wonderland".
Prizes will be awarded for first, second and third place entries in the parade.
There is a $25 entry fee and applications are available now at the Summerville Recreation Department.
The parade will be held at 7 PM the first Friday in December.
Businesses, churches and civic organizations are encouraged to make plans now for entries for the Summerville Christmas Parade.