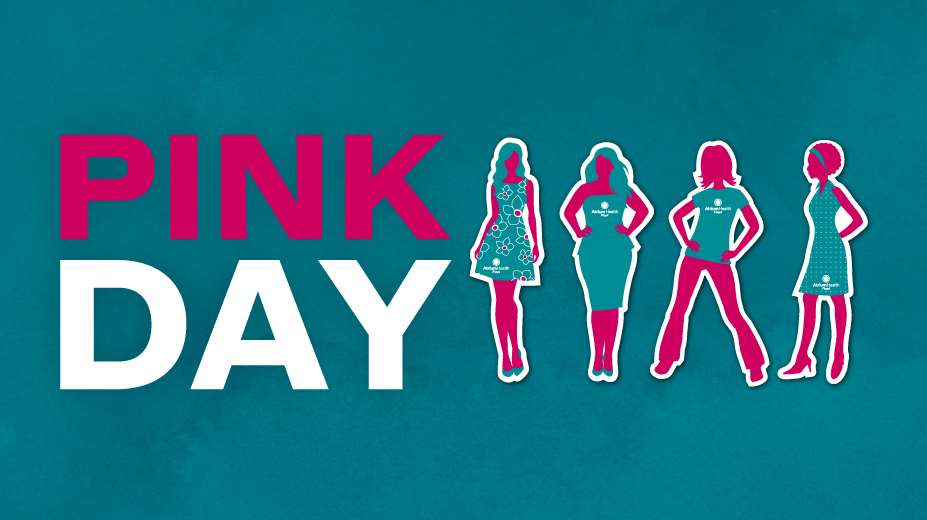 Oct. 21 is also National Mammography Day

Atrium Health Floyd will celebrate Pink Day this year on Friday, Oct. 21, National Mammography Day, which spotlights the importance of women taking preventive measures in the fight against breast cancer.
Pink is the nationally recognized color of breast cancer awareness, and complimentary magnets displaying images of Atrium Health Floyd's iconic paper dolls will be available Friday from 6 to 9 a.m. at Truett's Chick-fil-A, 264 Shorter Ave. NW. in Rome. Atrium Health Floyd has partnered with Chick-fil-A for 20 years to promote breast health.
The free magnets and breast health education will also be available that day at Atrium Health Floyd Polk Medical Center in Cedartown from 6 to 9 a.m. and at Atrium Health Floyd Cherokee Medical Center in Centre, from 6 to 9 a.m. CDT.
The events will also include our breast health advocates, who will provide information and to answer any questions about breast health. The volunteers in our Advocate Program are trained to serve as educators for the community.
"An annual screening mammogram remains the single-most effective way to detect breast cancer at its earliest stage," said Aimee Griffin, vice president of Professional Services at Atrium Health Floyd and former director of The Breast Center at Floyd. "It is very appropriate that these events are being held on National Mammography Day."
The Breast Center is the only facility in the region that offers a unique Know in 24 promise, a pledge to provide same-day or next-day results for women receiving a mammogram. This year's events are focused on "There's Power in Knowing," emphasizing the importance of taking charge of your breast health and the power that comes from knowing your mammogram results within 24 hours – faster than anywhere else in the area.
The Breast Center at Atrium Health Floyd provides a full range of diagnostic services, including:
​Mammograms
Clinical breast exams
Genetic testing and counseling
Breast ultrasounds
Breast MRIs
​For more information about services or to schedule an appointment, visit Floyd.org/Mammogram or call
706-509-6840
.
About Atrium Health Floyd
Since 1942, Floyd, now Atrium Health Floyd, has worked to provide affordable, accessible care in northwest Georgia and northeast Alabama. Today, Atrium Health Floyd is a leading medical provider and economic force. As part of the largest, integrated, nonprofit health system in the southeast, it is also able to tap into some of the nation's leading medical experts and specialists with Atrium Health, allowing it to provide the best care close to home – including advanced innovations in virtual medicine and care. At the hub of these services is Atrium Health Floyd Medical Center, a 304-bed full-service, acute care hospital and regional referral center. Atrium Health Floyd employs more than 3,400 teammates who provide care in over 40 medical specialties at three hospitals: Atrium Health Floyd Medical Center in Rome, Georgia; Atrium Health Floyd Cherokee Medical Center in Centre, Alabama; Atrium Health Floyd Polk Medical Center in Cedartown, Georgia, as well as Atrium Health Floyd Medical Center Behavioral Health, a freestanding 53-bed behavioral health facility, also in Rome; and a primary care and urgent care network with locations throughout the service area of northwest Georgia and northeast Alabama.