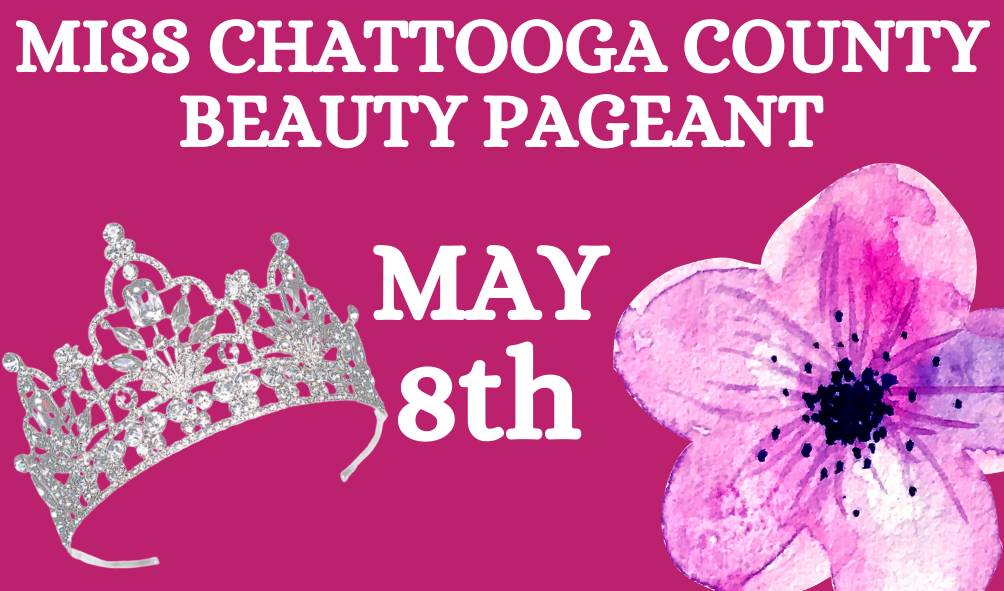 The Miss Chattooga County Pageant will be held May 8th, 2021 at 2 pm. The pageant is a fundraiser for Chattooga Athletics at CHS. Entries must be submitted by 7 pm on May 5th.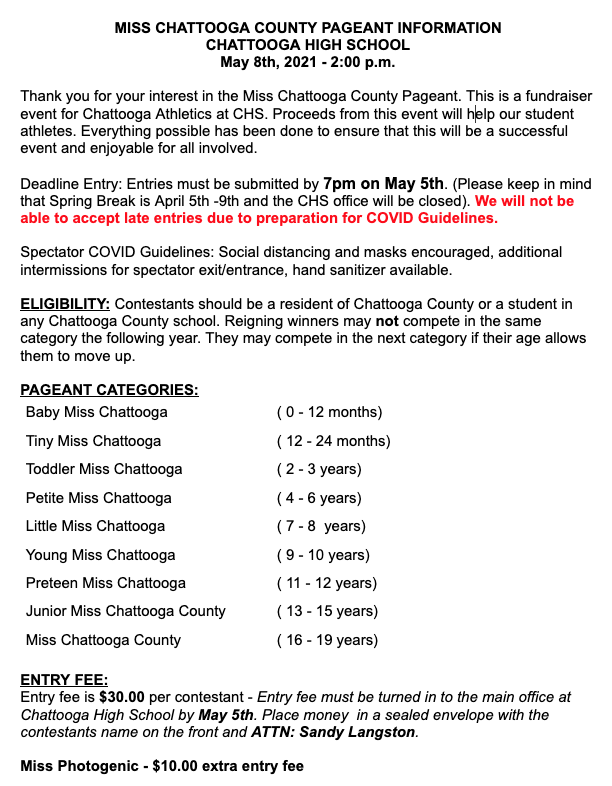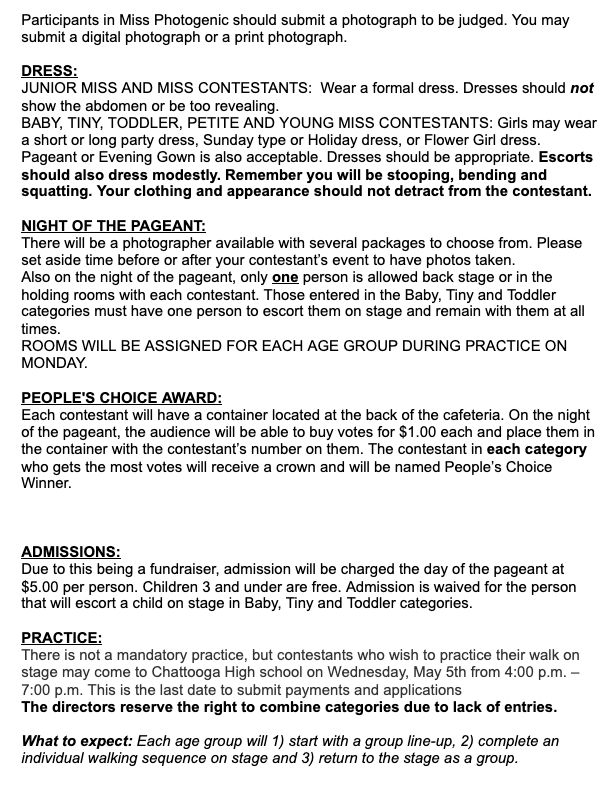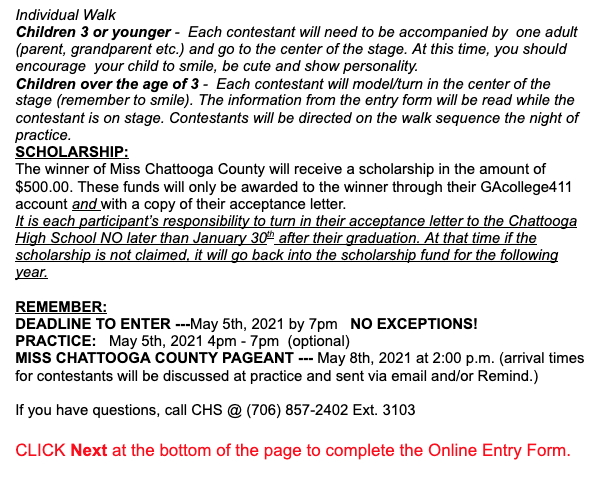 Miss Chattooga County Beauty Pageant
If you have questions after reviewing the entry form, feel free to email Ms. Langston at slangston@chattooga.k12.ga.us or call the school at 706-857-2402 Ext. 3103.