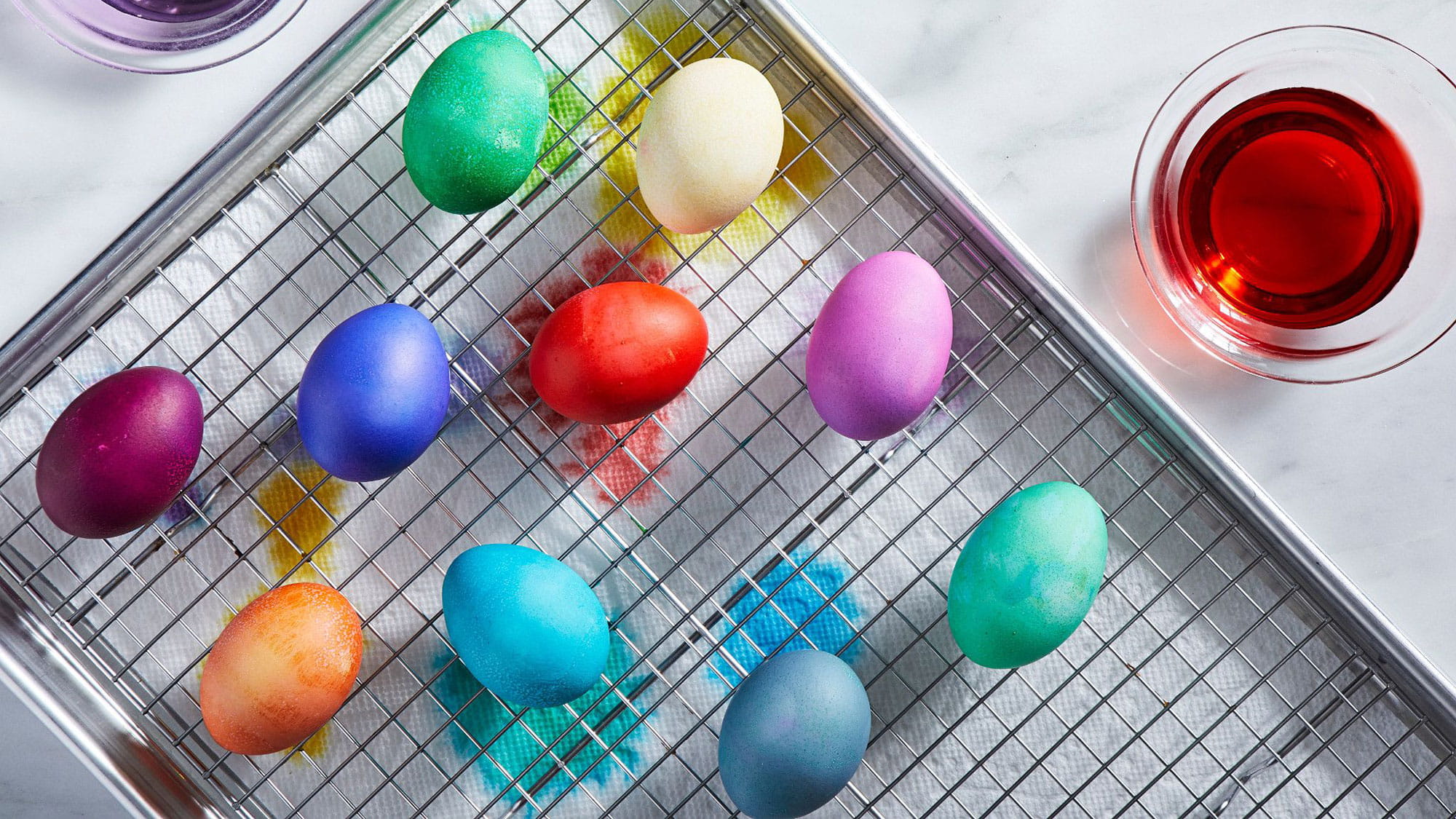 Creating beautiful and colorful eggs is a rewarding, inexpensive, and fun Easter activity for families to do together.

A staggering 180 million eggs are purchased for Easter every year. And 10 million dyeing kits are also bought.
Here are some tips and tricks that will make your egg creations come to life.
For Coloring Eggs:
30m

PREP TIME

15m

COOK TIME

4

INGREDIENTS
INGREDIENTS
12 Servings
1 dozen large eggs
Vinegar
McCormick® Assorted Food Color & Egg Dye
McCormick® Neon Assorted Food Color & Egg Dye, 4 count
INSTRUCTIONS
Gently place eggs in single layer in large saucepan. Add enough cold water to cover eggs by 1 inch. Cover. Bring just to boil on high heat. Remove from heat. Let stand 12 minutes. (Adjust time up or down by 3 minutes for each size larger or smaller).
Pour off hot water and rapidly cool eggs by running them under cold water (or place in ice water) until completely cooled.
Mix 1/2 cup boiling water, 1 teaspoon vinegar and 10 to 20 drops food color in a cup to achieve desired colors. Repeat for each color. Dip hard-cooked eggs in dye for about 5 minutes. Use a slotted spoon, wire egg holder or tongs to add and remove eggs from dye. Allow eggs to dry.
There are 132 drops in a .25oz bottle.
McCormick Assorted Food Color & Egg Dye has a 4 year shelf life and the "Best by" date is stamped on the box. It's not harmful to use the colors past their recommended shelf life, but quality may be affected over time.
Easy Clean-Up: To remove from hands, wash repeatedly with soap and water. For countertops, use all-purpose cleaner with bleach. Consult a professional for upholstery, rugs or carpet.
Color Options include turquoise, apricot, raspberry and sky blue.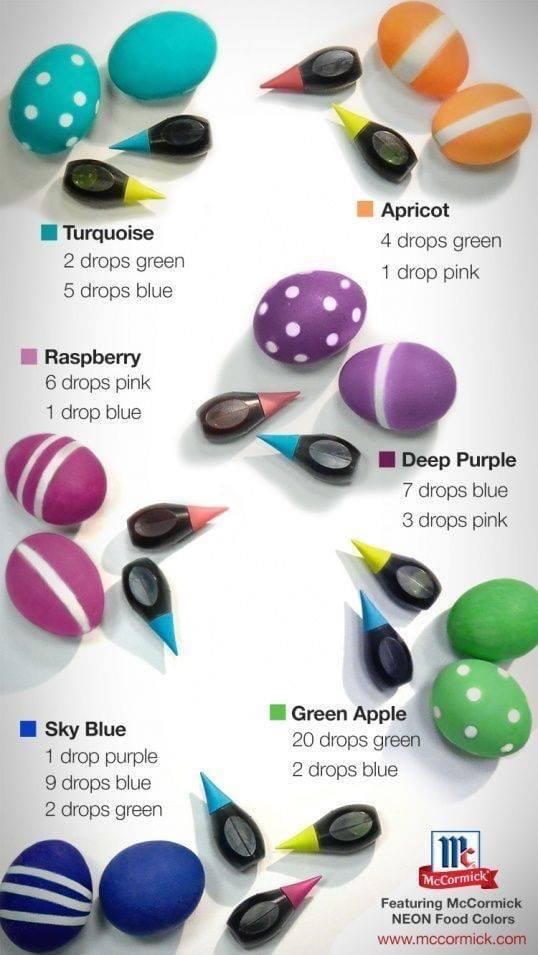 Other recipes: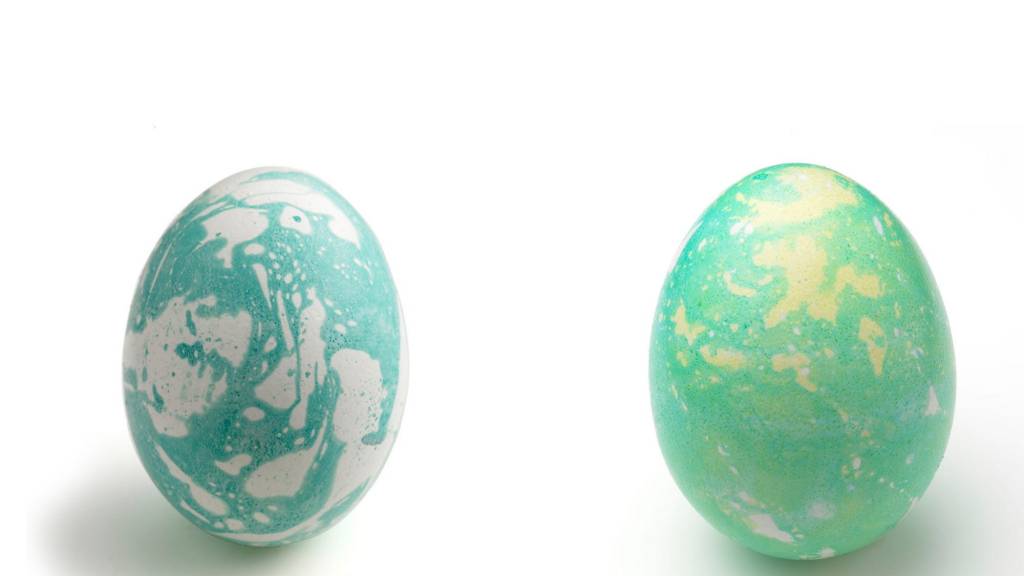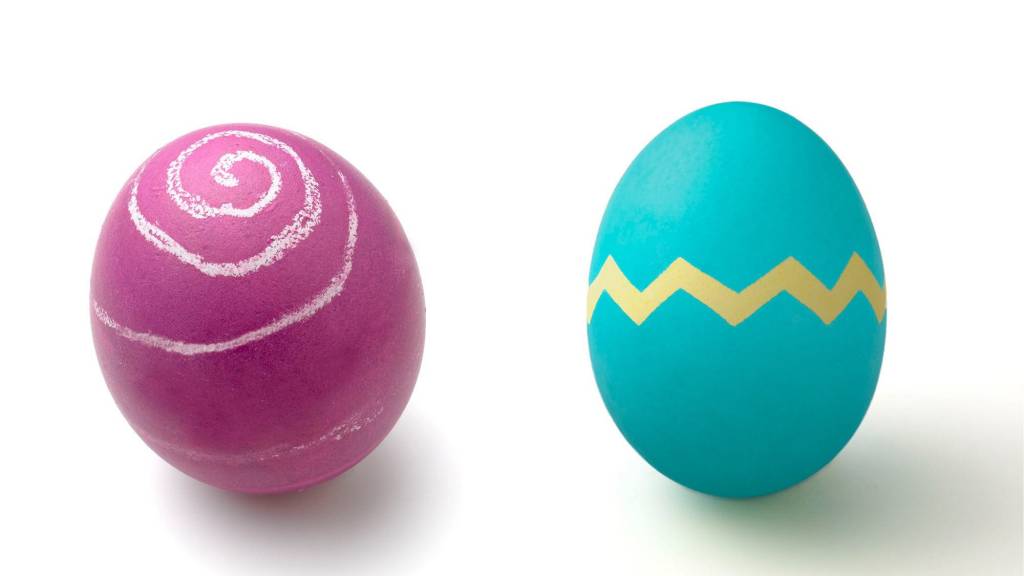 Via: https://www.mccormick.com