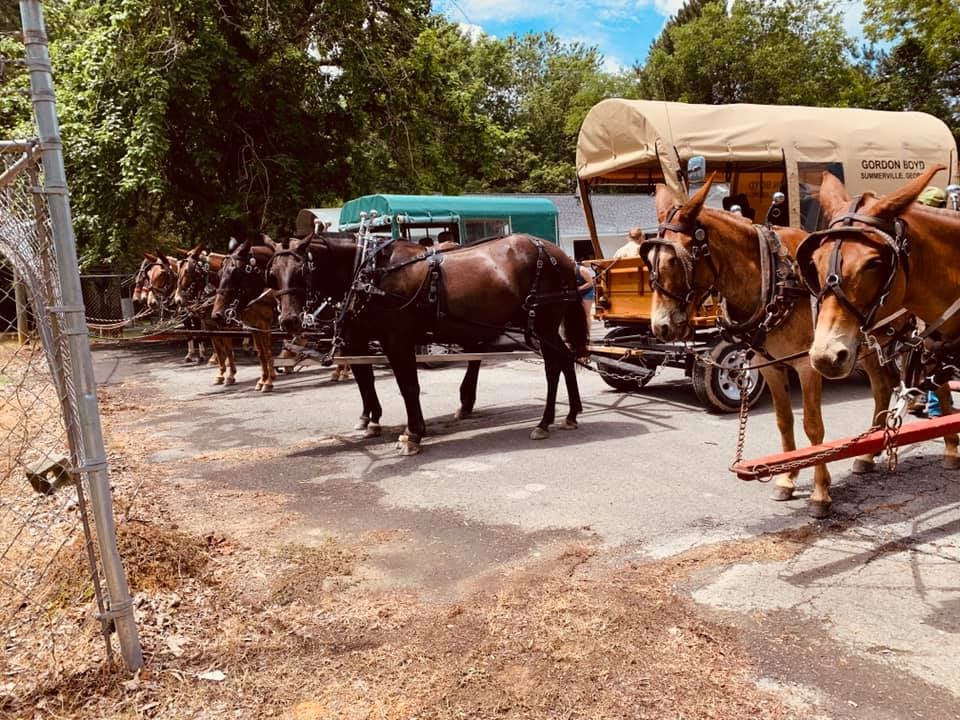 The Chattooga County Saddle Club is excited for 2023 year and hope to see lots of you in April!
The first ride and opening weekend is – April 7th & 8th 2023
Amenities Include:
Clean Bath houses
power hook ups
live music
Fun show
Schedule of the first weekend kickoff–
Friday April 7th 2023 Fun show!
Saturday April 8th 2023 The Clun will leave out at 9am for the wagon train! Saturday April 8th ,2023. They will have a live band featuring Stranded!
Sunday April 9th 2023 departure.
Come camp, eat and ride with the Chattooga County Saddle Club!
Come out and enjoy a fun filled family weekend!
Enjoy the back roads of Chattooga county and walker county with great views!
Membership fees are 25$ per person per year.
Camping fees do apply.
Trash cans are around the site please use them bathrooms are located inside the bath house behind the dance hall there is a big grill at picnic tables you can use just bring your cooking supplies and please clean up after use!
Welcome To the Chattooga County Saddle Club

The dates for the rest of 2023:
May 12th and 13th ride and dance
June 9th and 10th ride and dance
August 11th and 12th ride and dance
September 8th and 9th ride and dance
October 13th and 14th ride only
December 9th Christmas dinner and dance