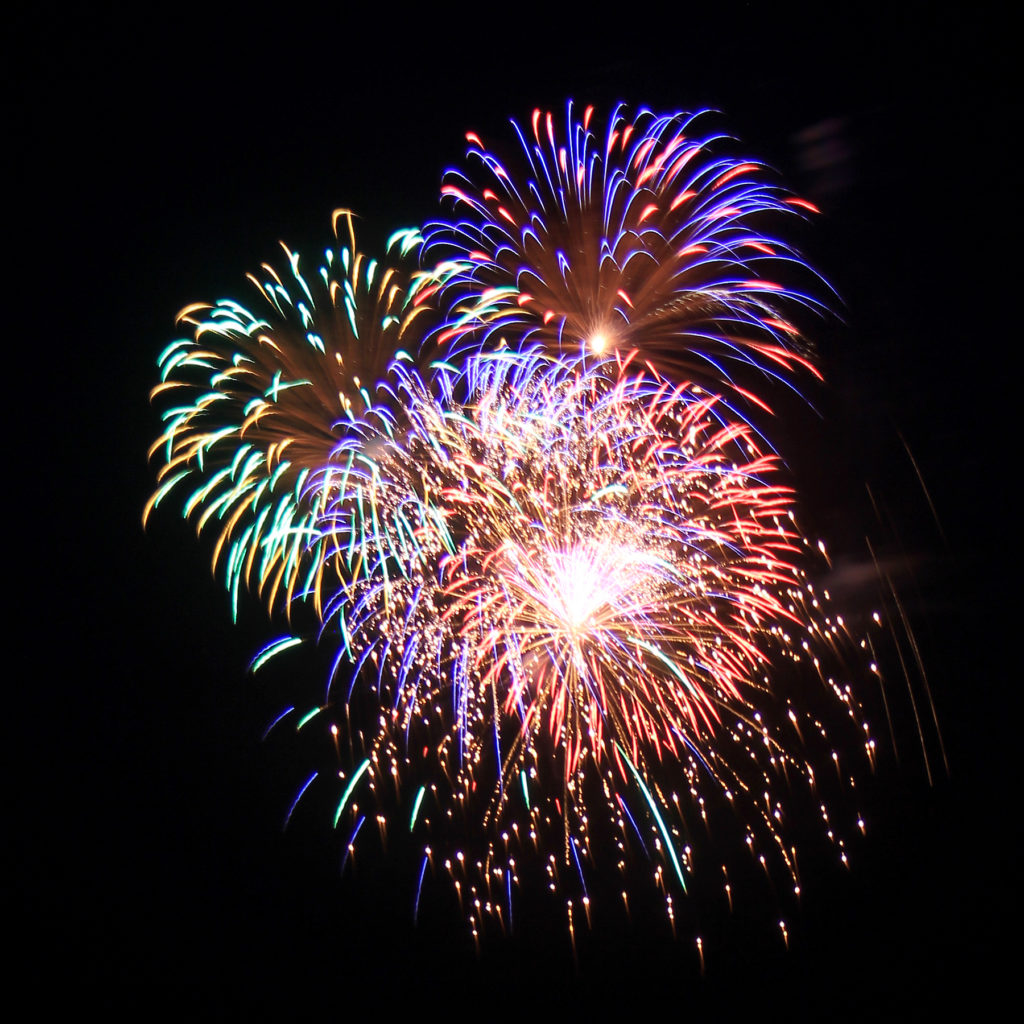 Thursday, June 30th
Fort Payne's annual Independence Day fireworks show will be June 30th at 8:45 PM. There will be no event this year due to renovations at the Sports Complex. Fireworks will be visible from the same locations as previous years' festivities. For more information, visit the event page.
Saturday, July 2nd
Town of Cedar Bluff: Liberty Day
Cedar Bluff will be celebrating its annual Liberty Day event all day at Cedar Bluff Town Park. During the day, the Cedar Bluff Fire Department will be having its annual barbeque sale, with preorders available now. Alongside this will be live music, a petting zoo, face painting and more, with the day's festivities ending with Fireworks Over Weiss Lake at 9 p.m. For more information, visit the event page.
City of Piedmont: Independence Day Celebration
Join us on Saturday, July 2nd for a festival of food, fun, and fireworks at the Piedmont Sports Complexfrom 3 PM to 9 PM. More details will be released as we near the event date, but vendor applications are now being accepted! For more information, visit the City of Piedmont's Facebook Page.
Sunday, July 3rd
Tooga Yaks: Fourth of July Celebration
Come join us at Tooga Yaks (7494 AL HWY 68-E Gaylesville, AL 35973) for a day of fun! This is a free event featuring vendors, live music, and a firework show! As always, we will be still be renting kayaks and shuttling from 9am-3pm! Vendors will start at 3pm. Live music will begin at 7pm Firework show at 9pm. For more information, visit the event page on Facebook.
Monday, July 4th
Beans & Greens Restaurant: Annual 4th of July Fireworks Show
On Monday July 4th, mark your calendars and bring the family and a lawn chair because, we are having our Annual Beans and Greens 4th of July Fireworks Show at our home in the Ballplay Community at 338 Indian Hill Rd Gadsden AL 35903. Call Beans and Greens (256) 492-3267 For directions or questions. It starts around 6:30pm. Fireworks start at dark (approx 8:45pm and last 30-45 minutes). We will have a patriotic video on the big screen to play as the fireworks start. We love doing this every year and we love giving back to our community and customers. We hope to see you there, because this is how Beans and Greens says "Happy 4th Of July every year!" For more information, visit the event page.
Gadsden-Etowah Patriots Association: Independence Day Fireworks Show
On Monday, July 4th, the annual fireworks show hosted by the Gadsden-Etowah Patriots Association will be kicking off at dark at Coosa Landing at 200 Lake St. in Gadsden, which organizers estimate to be at 9 p.m. The event lists the parking lots of the Convention Hall, the Mort Glosser Amphitheater and Coosa Landing as prime viewing spots. For more information, visit the event page.
The Chamber of Gadsden & Etowah County: Food Truck Fourth of July
The Chamber, Gadsden & Etowah County is excited to announce a "Food Truck 4th of July" event to take place on Monday, July 4th, 2022 from 7:30 until 9:30 PM on the grounds of The Chamber to coincide with the annual fireworks show over the Coosa River in Downtown Gadsden. This event is open to the public & will feature multiple food units who are members of The Chamber. For more information, visit the event page.
Town of Summerville, Georgia: Celebrate Independence
Summerville's Celebrate Independence festivities are scheduled 5-10:30 p.m. July 4 at the Chattooga County Agricultural Center, 33 Middle School Road. A cornhole tournament is scheduled, free watermelon will be served and free waterslides will be set up 5-9 p.m. The Kevin Allen Band will perform at 8 p.m. Fireworks start at 10 p.m. summervillega.org
City of Rome, Georgia: Patriotic Party in Ridge Ferry Park
This year's Patriotic Party in Ridge Ferry Park sponsored by Advent Health Redmond celebrates two huge events. Not only does the party finish with a fantastic fireworks display shot from the top of Jackson Hill to celebrate our nation's birthday, but it also helps celebrate Advent Health Redmond's 50th birthday of providing amazing medical care for Rome, Floyd County and beyond as well. Park opens at Noon – music at 7 PM with fireworks to follow.
via: weisradio