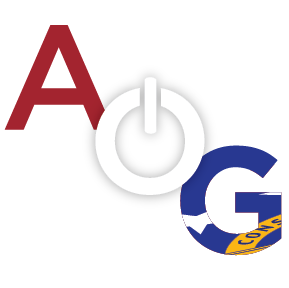 Chattooga County School System sent Menlo and Lyerly students home with ID cards on Tuesday. Both schools will begin using the ID cards as early as Thursday, with the other schools being phased in over the next few days. Students will need their ID card at all times at school. The student must have their ID to get on the bus and if the student is a car rider they will still need the ID card. But there is something a little more in this card, a RFID chip.
The ID card is attached to a lanyard that can be worn around the students neck. The front of the card has the picture of the student and the student's name. On the back of the card is a bar code and number that also identifies the student. Embedded in each card is the RFID chip.
This is a safety precaution according to Superintendent Jimmy Lenderman that has been discussed in great detail at board meetings and at other venues. All students in all grades will be issued a card. There are devices in over 30 school buses that will scan the RFID chip inside each ID card letting the administrators know which students get onto the bus, at what time they get on the bus and what time they get off. This is a safety measure so that in case of an emergency all students that are on buses will be accounted for quickly according to Superintendent Lenderman. "Every student and faculty member in our schools need to have an ID around their neck," commented John Worsham, the director of operations.
This is national issue concerning the privacy of the individual student and the safety responsibility of a school. Some school systems that have tried to use the RFID Chips have dropped the method and opted for less invasive measures such as surveillance cameras. Ensuring student safety remains a top priority for local school boards across the country.
The ID cards will be mandatory for all students.